Alexandra Kosteniuk wins the FIDE Women's World Cup 2021
Karjakin becomes the first finalist at the FIDE World Cup 2021 as he beat Fedoseev to secure his place in the Finals and the next FIDE Candidates tournament. Carlsen-Duda fight is just not over yet. If history is any indication, then we might just see another slobber knocker match like Carlsen-Esipenko. Duda is the only player who is still undefeated in the FIDE World Cup so far. Alexandra Kosteniuk won the first FIDE Women's World Cup. She remained undefeated throughout the event and did not require to play a single tie-break game. A record which is going to last for quite some time. Carlsen-Duda tie-breaks and 3rd-4th place match in the FIDE Women's World Cup will start today at 5:30 p.m. IST. Who do you think will face Karjakin in the Finals - Carlsen or Duda? Photo: Anastasiia Korolkova/FIDE
Karjakin becomes the first finalist
"Tired but very happy. Right now I can't really feel the fullest of my victory because I am so tired. Of course, it will come, I just need to rest a little bit or a lot. For me, it's a huge achievement." - Kosteniuk on how it felt winning the first FIDE Women's World Cup. "When you are young and you win, you don't really appreciate it that much and when you become older or at least in my case, every victory is like something unbelievable because you start to appreciate these victories much more. As time goes by, you think more often about retirement, all this stuff. This victory motivates to go on. I don't know for how long but of course I am very happy." - Kosteniuk on what this championship meant to her.
Kosteniuk - Goryachkina: 1.5-0.5
Kosteniuk played solid against Goryachkina's French Defense. She got herself into a winning position in the opposite color bishop endgame.
White promoted a queen in the next few moves and made a draw, because a draw was enough for Kosteniuk to win the Women's World Cup. It was absolutely a poetic way to finish the game.
Anna Muzychuk - Zhongyi: 1-1
Zhongyi refused a threefold repetition and pushed to create some chances for herself. Eventually she got a chance, but she did not take it.
The only path Black could have taken to push for a win was 39...cxb4 40.cxb4 Kf7 and the idea is to bring the king to d6, play a6, Nc6 and try to gain a pawn on the queenside or invade the knight from c4. White lacks space and there are no good plans. Fortunately for Anna, her opponent did not execute that idea and the game petered out to a draw.
Duda - Carlsen: 1-1
Carlsen and Duda had another interesting draw. To understand Duda's confidence level and preparation, check out the following position,
Duda just offered an exchange 20.Nd2 because after 20...Bxe4 21.Nxe4, he will get the g5-pawn which means white has two pawns for an exchange which is mathematically equal but very few would dare to do that against the world champion especially in a game where you can get knocked out of the Semifinal.
It is a well-established fact that Duda plays creatively and fearlessly, even if his opponent is the world champion. White focuses on his advantage and plays 44.h5. Duda even refused a threefold repetition, the world no.1 eventually forced the exchange of rooks which resulted in the position reaching to a draw where neither player can make significant progress.
Karjakin - Fedoseev: 1.5-0.5
Sergey Karjakin has had more podium finishes in the FIDE World Cup than any other player in history for a reason. One which became evident once again as Karjakin scored an emphatic victory over compatriot Fedoseev.
Black needed to play 20...Qb6. The position crumbled for Black after 21.h5 Rf8 22.axb5 axb5 23.Rxa8 Bxa8 24.e6 Re8 25.Ne5 completely turned things in White's favor.
Photo Gallery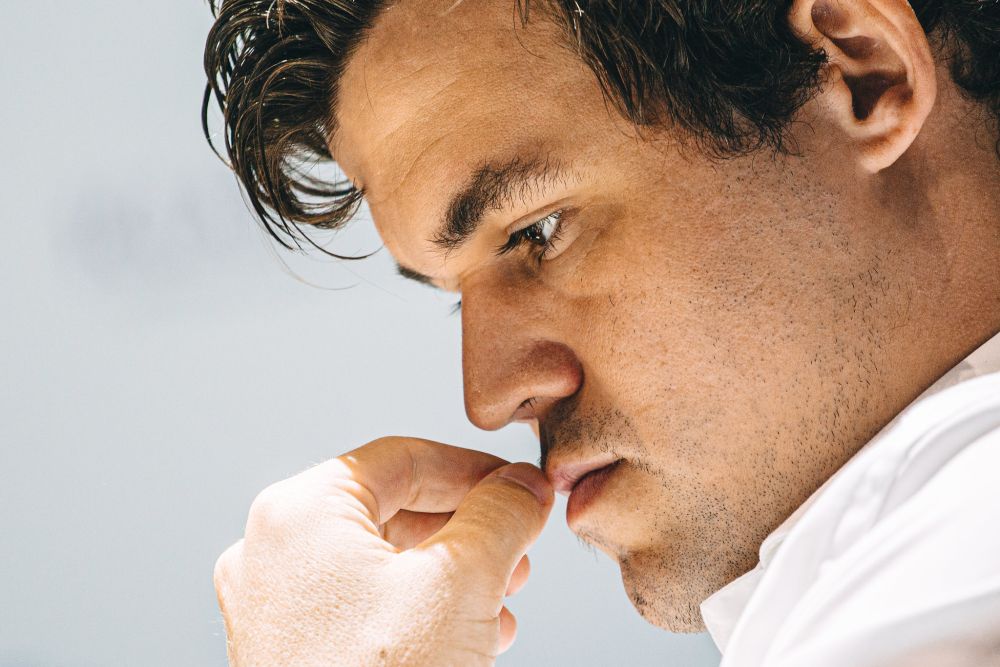 Replay Final 2 Women games
Replay Semifinal 2 Open games
Links:
---