FIDE World Cup 2021 QF2: Duda eliminates Vidit
Vidit Gujrathi's monumental run at the FIDE World Cup 2021 came to an end, but he is not going home empty-handed. He earned himself a place in the FIDE Grand Prix 2022, he won US$ 35000 (20% is retained by FIDE), became India no.2 and World no.21. Carlsen will face the undefeated Duda in the Semifinals. It will be an interesting battle because Duda ended the world champion's 125-game unbeaten streak last year. Karjakin bounced back against Shankland to force tie-breaks, which means Fedoseev will get to know his Semifinal opponent today. Goryachkina made a narrow escape from a loss against Anna Muzychuk. Tie-break games of FIDE World Cup Quarterfinals and the second game of FIDE Women's World Cup Semifinals start today at 5:30 p.m. IST. Photo: Eric Rosen/FIDE
Four decisive games
All four games of the FIDE World Cup 2021 Quarterfinals 2 ended decisively and all wins came through the white pieces. Duda in the post-match analysis mentioned that he missed his transport to the venue, it was the world champion Carlsen who took him in his car, otherwise it might have difficult for him to make it to the game on time. Duda also mentioned that this line was played by Giri in the Croatia Grand Chess Tour early this month, that's why he expected this line.
Carlsen - Bacrot: 2-0
Carlsen got himself a comfortable position in the middlegame. Bacrot, being in a must-win situation, tried to create some chances for himself.
31...Rxe4 only made things worse for Black. 32.Ne7 forces a rook exchange and White gains either the d6 or h5-pawn but Black decided to give up an exchange 32...Rxe7 which made things that much more difficult and after 33.Rxe7 there was not much hope left for Bacrot. He resigned in the next few moves, thus Carlsen won the match 2-0 and advanced to the Semifinals.
Karjakin - Shankland: 1-1
In a game where Shankland needed a draw to advance to the Semifinal, one might say he played a little unsafe way which landed him in trouble due to a flank attack on his kingside.
Soon, Black blundered and allowed Karjakin to do a beautiful combination.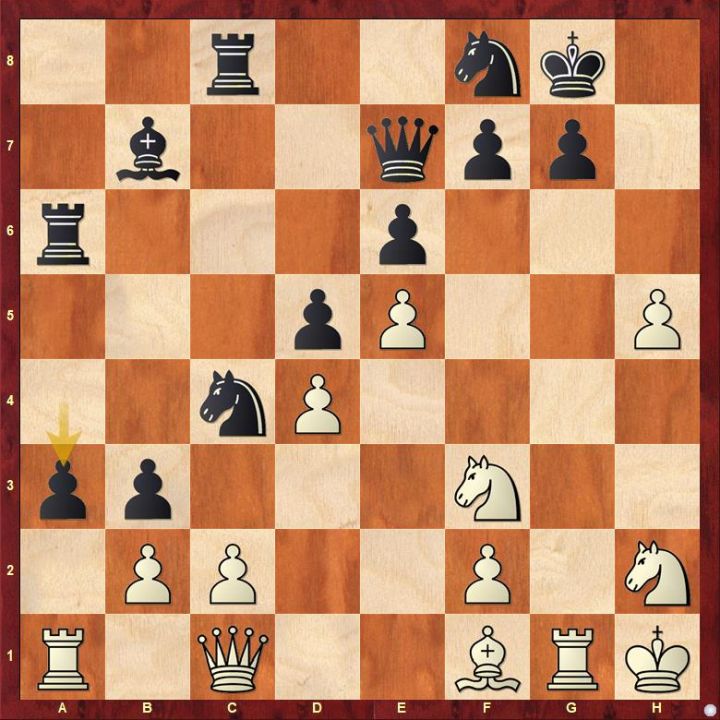 Find out the winning continuation for White. With this win, Karjakin leveled the score 1-1 and forced the sole tie-breaks of the Quarterfinals. It must be noted that Shankland was an absolute gentleman who played till the checkmate, something which is rare to see these days.
Duda - Vidit: 1.5-0.5
Duda and Vidit for a computer line in the Ruy Lopez which the latter deviated slightly after the Pole did not play the main move 18.cxb7 according to him.
According to Duda, he did not know the move 20...Qf6 which is certainly not a bad move, but the computer generated line goes 20...0-0 21.Nxf7 Qe7 and Duda in the post-game analysis mentioned that he would have played 22.Nd2 and checked if his opponent knew the following 22...d5 23.Qxg2 Qe3+ 24.Kh1 Kxf7 and then it's a draw according to the Poland no.1.
In the resultant rook-knight vs. rook endgame, Black made an incorrect check which cost him the game.
Black needed to play 34...c5 first because 35.Nxa6 is met with 35..Ra8 and a5-pawn falls which meant Black gets himself one step closer to a draw. White tucked his king at the corner 35.Kh1. Then 35...Rxb2 was met by 36.Ra1 and it is difficult to make a comeback for Black after this.
Fedoseev - Tabatabaei: 1-0
The second game between Fedoseev and Tabatabaei was cruising towards a draw until the Iranian made a tactical oversight.
The position was difficult for either side to make any real progress. Black could have given a couple of checks 77...Rb4+ 78. Ke3 Rb3+ and if the king retreats to the second rank then black has Bd7 and everything would have been fine. 77...Rxg3 just ended the game immediately for Black. Find out the winning combination for White in the above position.
Fun fact: Duda and Fedoseev are the only two players in the FIDE World Cup 2021 who are yet to lose a single game.
Quarterfinal 2 results
Carlsen - Bacrot: 2-0
Duda - Vidit: 1.5-0.5
Fedoseev - Tabatabaei: 1.5-0.5
Karjakin - Shankland: 1-1
FIDE Women's World Cup 2021 SF1: Goryachkina escapes the grasp of Anna Muzychuk
Anna got herself a fantastic position in the middlegame against Goryachkina.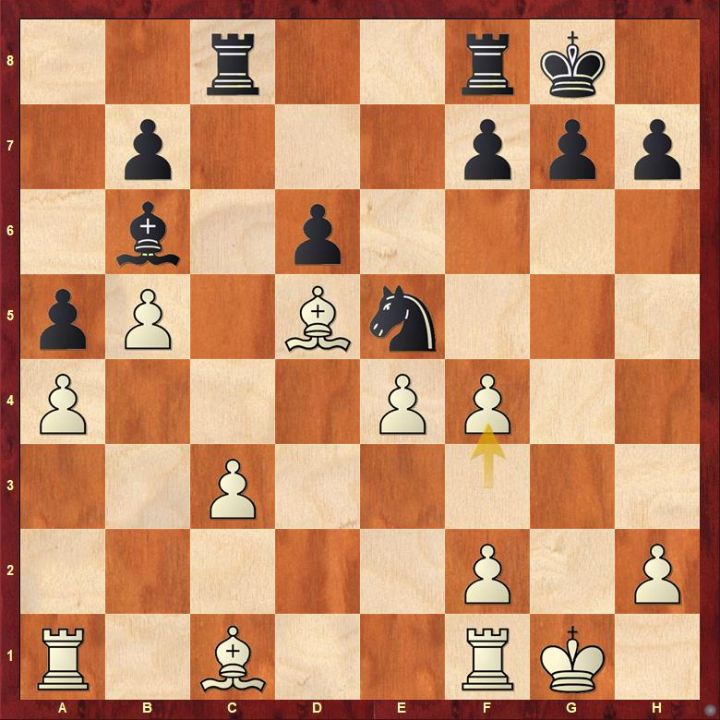 It was not easy for White to convert the advantage and Goryachkina provided staunch defence. After a back and forth fight for the upper hand, White got a definitive chance, unfortunately for her, she missed it.
40.Rc8 is definitely a promising idea. Find out if White should take on g6 first or play Rc8 right now. It becomes easy to figure out once you find out Black's idea.
Photo Gallery
Replay Quarterfinal 2 Open games
Replay Semifinal 1 Women games
Links:
---