FIDE World Cup 2021 R5.1: Vidit makes a great escape
Vidit had an early opportunity against Durarbayli which he missed and then got himself into a great peril in the first game of the fifth round of FIDE World Cup 2021. He went into a survival mode and eventually managed to save the game and got out of his nightmare. Martirosyan and Kosteniuk scored the sole victory of the day. Their opponents Tabatabei and Gunina must win today's game to force tie-breaks. Two-time Olympic Silver medalist, world champion and European champion, Evgenia Medevedeva made the inaugural move on Carlsen's board 1.d4 to commence the fifth round games. The second game of the fifth round starts today at 5:30 p.m. IST. Photo: Eric Rosen/FIDE
Martirosyan and Kosteniuk score a win each
The fifth round of FIDE World Cup and FIDE Women's World Cup witnessed a victory each by Haik Martirosyan (ARM) and Alexandra Kosteniuk (RUS) respectively. While Martirosyan was never in a great danger, Kosteniuk was for quite some time.
Vidit - Durarbayli: 0.5-0.5
The game exploded very quickly in the early stage while both kings were at their original position.
Vidit's best and only chance was in the above diagram. 20.Nd6+ Bxd6 21.Qxg6 and White has a substantial advantage. White played it after a few moves which turned things in his opponent's favor.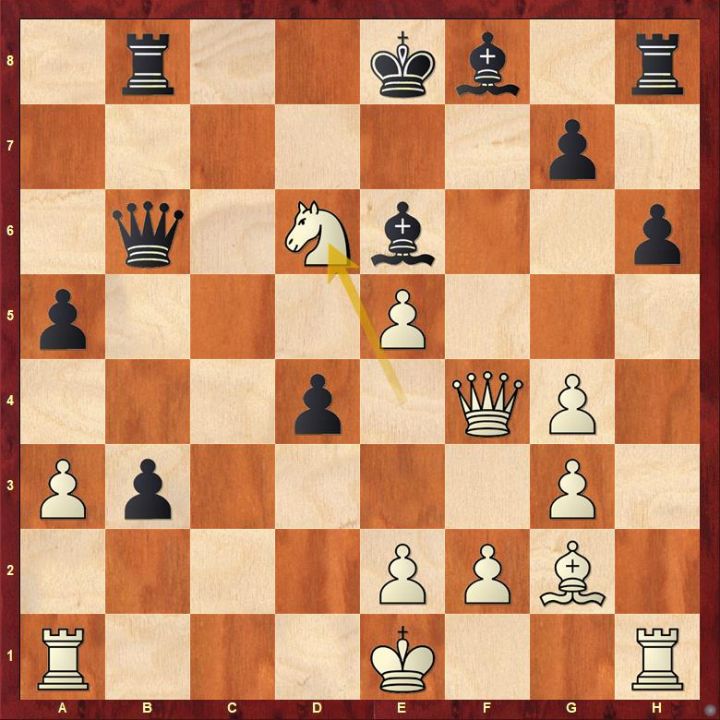 The effect is no longer the same. In fact, now it only helps Black as 23...Bxd6 24.exd6 b2 25.Rb1 Qc5 and gains the upper hand.
Here 33...Rd6 maintains the advantage for Black, but he blundered 33...Rd8 and allowed White to get back in the game 34.Rxd4 b1=Q 35.Rxb1 Bxb1 36.Bd5 Kf7 37.Ra4 Rxd7 38.Bxe6+ Kxe6 39.Rxa5 and the game headed towards a draw.
Tabatabaei - Martirosyan: 0-1
Tabatabei went wrong in the endgame for which he had to pay a heavy price. Martirosyan scored the sole victory of the day in the Round of 16.
Kosteniuk - Gunina: 1-0
Former women's world champion, Alexandra Kosteniuk scored the sole win of the day in the Quarter-Finals.
19.h4 is a big mistake as it allows Black to gain huge advantage using tactics. How? White needed to play either 19.Rfd1 or Bg3 to keep things balanced. After a bit of back and forth play, eventually White liquidated the position into a winning opposite color bishop endgame which she won comfortably.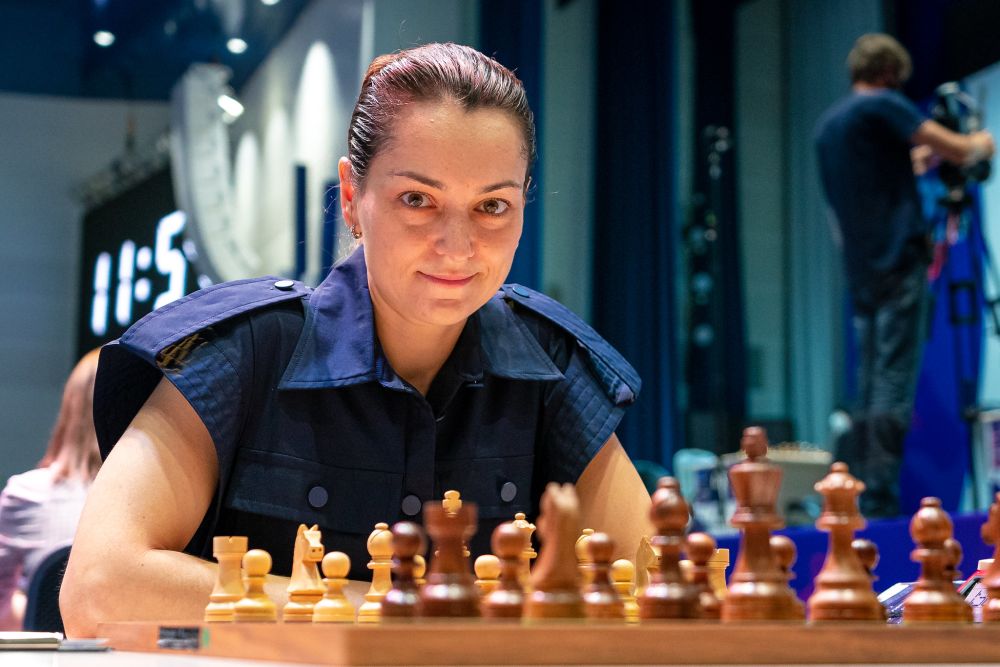 Highlights
Here is an interesting finish from Round 5.1
Photo Gallery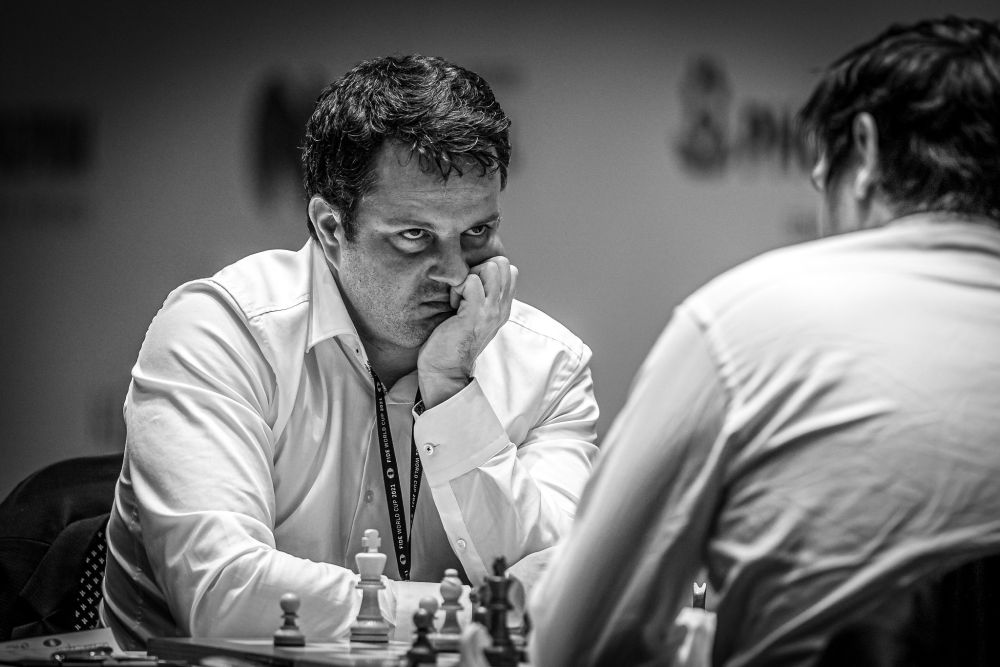 Fun fact: All matches of Bacrot were decided in the tie-breaks whereas his opponent Piorun is yet to play a single tie-break game in the event so far.
Replay Round 5.1 Open games
Replay Round 5.1 Women games
Links:
---