FIDE World Cup 2021 QF1: Carlsen and Shankland score convincing wins
Magnus Carlsen struck first against Etienne Bacrot to take a 1-0 lead in the Quarterfinals of FIDE World Cup 2021. The world champion thought that his opponent will try to make a solid draw and give himself a rest day since he has played all tie-breaks. A sharp game allowed the world no.1 to sacrifice his queen and score a victory. Sam Shankland is the only other victor of the day who played the endgame in a fantastic manner to beat Karjakin. Vidit and Tabatabei drew with Duda and Fedoseev respectively. The second game of the Quarterfinals and FIDE Women's World Cup Semifinals start today at 5:30 p.m. IST. Photo: Eric Rosen/FIDE
Vidit makes a draw with Duda
Quarterfinals started with a 50% decisive results. Carlsen and Shankland scored a win each. Thus, Bacrot and Karjakin are in a must-win situation. The other two games, Vidit-Duda and Tabatabaei-Fedoseev ended in draws.
Bacrot - Carlsen: 0-1
Carlsen made a pretty interesting and a rare queen sacrifice against Bacrot. While the world champion did not think that he is winning immediately, he knew that it would make things difficult for his opponent.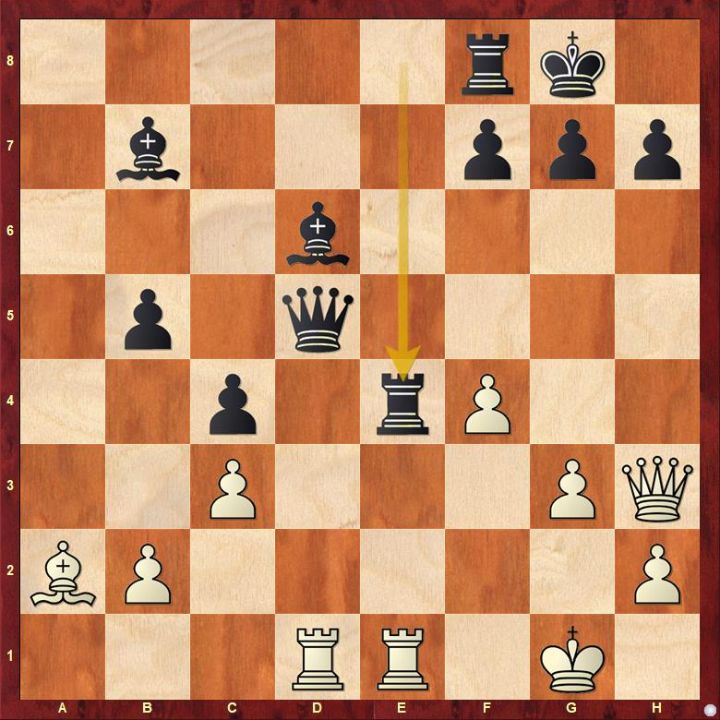 29...Bc5+ 30.Kf1 Bc8 is suggested by the computer, but we all like to see the humane queen sacrifice especially if it is coming from the world champion. 30.Rxd5 Rxe1+ 31.Kf2 Rfe8 is certainly not easy to play for White.
The lack of coordination between the queen and the bishop makes things extremely difficult for White. Black won the game in another eleven moves.
Shankland - Karjakin: 1-0
Shankland was in full control from the beginning of the game against FIDE World Cup 2015 winner, Karjakin.
Karjakin eventually made his first big mistake in the endgame, 38...f5. White obviously went 39.e5 as it creates a protected passed pawn and reduces further squares for black pieces.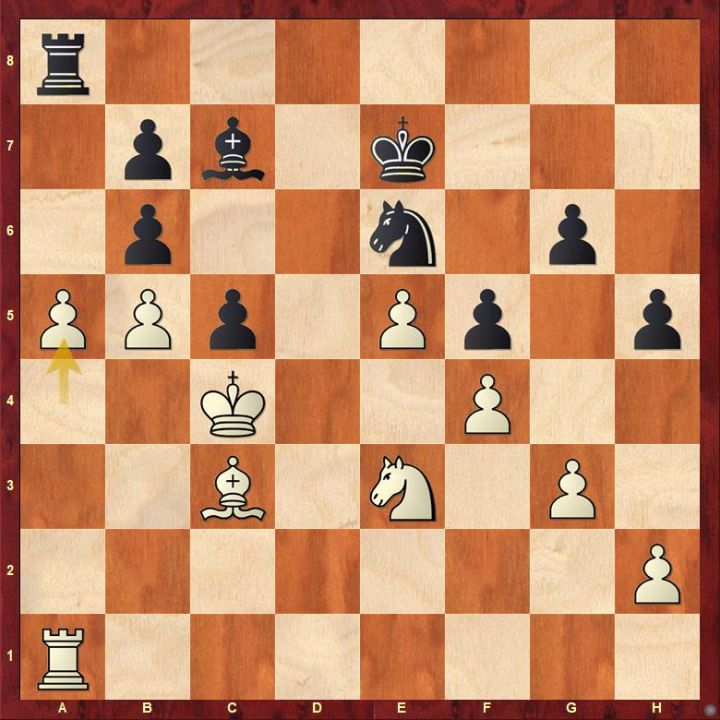 Shankland plays a fantastic move 43.a5. There is no good choice left for Black as capturing the pawn now or delaying the capture cannot delay the inevitable which is a win for White. 43...bxa5 was played and then 44.b6 another excellent move. Of course it cannot be taken because of Nd5+. So 44...Bd8 45.Rd1 Nd4 46.Nd5+ Kf7 47.Bxd4 cxd4 48.Rxd4 and there is no hope left for Black.
One has to know that the resultant pawn ending is a win for White before deciding to play 49.Nc7 which of course Shankland knew. Black does not have much of choice because not taking on c7 means allowing Rd7 in the near future.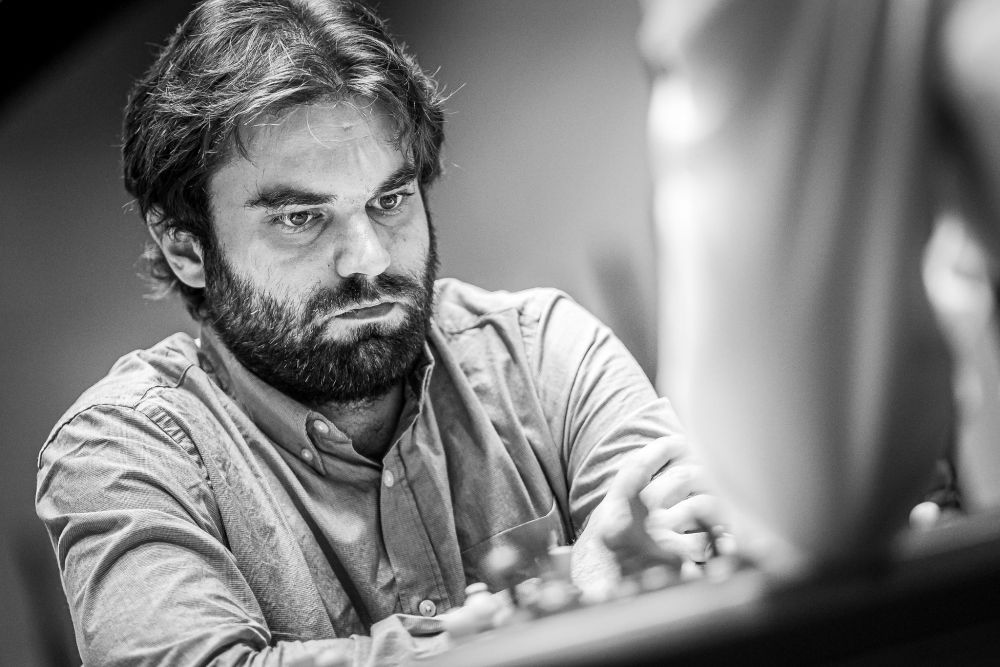 Vidit - Duda: 0.5-0.5
Both players were gauging each other's preparation, reaction on the board in the first game which ended in a draw.
Quarterfinal 1 results
Bacrot - Carlsen: 0-1
Vidit - Duda: 0.5-0.5
Tabatabaei - Fedoseev: 0.5-0.5
Shankland - Karjakin: 1-0
Photo Gallery
Replay Quarterfinal 1 Open games
Links:
---