Jan-Krzysztof Duda shatters Carlsen's World Cup dreams
Very few people would have predicted that Duda will beat Carlsen to secure his place in the Finals of FIDE World Cup 2021. There is no better way to qualify for the FIDE Candidates than to beat the world champion in the Semifinals of the World Cup while remaining undefeated. The only other player who remained undefeated was Kosteniuk and she won the first ever FIDE Women's World Cup 2021. Duda definitely has the momentum and the world of confidence with him, but Karjakin is known to show huge tenacity, as evident in this event against Shankland in the Quarterfinals and in 2015 when he bounced back from 0-2 and went on to win the tournament. Who do you think will win the FIDE World Cup 2021 - Duda or Karjakin? Photo: Eric Rosen/FIDE
Duda does it again
The one thing which the world champion wanted to avoid was to play tie-breaks. Esipenko pushed the world champion to his limit in Carlsen's first tie-break of the event. Although the world no.1 came out on top in that encounter but he certainly did not want to relive those again. Nobody knows it better than the Norwegian himself that Duda ended his 125-game unbeaten streak last year while he was having his worst tournament. How did he manage to accomplish that? Well he plays creative and exciting chess which he has mentioned countless times.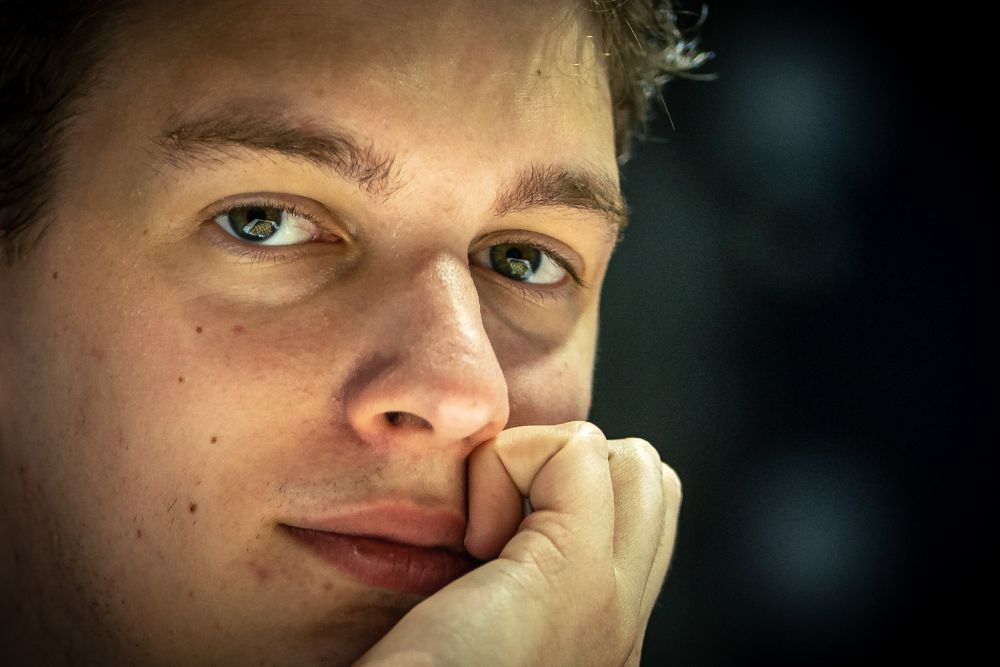 Carlsen - Duda: 2.5-1.5
The first rapid game ended in a draw. Just when it seemed like Carlsen is going to stir up trouble for Duda, he managed to find the precise defense.
Duda - Carlsen, Game 3
Find out the best defense for White like Duda did in the game. Both players repeated moves and the game ended in a draw.
In the second game, Duda played calm and correct way, while the world champion panicked a bit.
Carlsen - Duda, Game 4
Duda did what needed to be done 44...Qc4 45.Qxc4 dxc4 because he wants to create some chances for himself. Carlsen made a desperate sacrifice 46.d5. Duda obviously took it 46...exd5 47.Rd2 and we get the following position.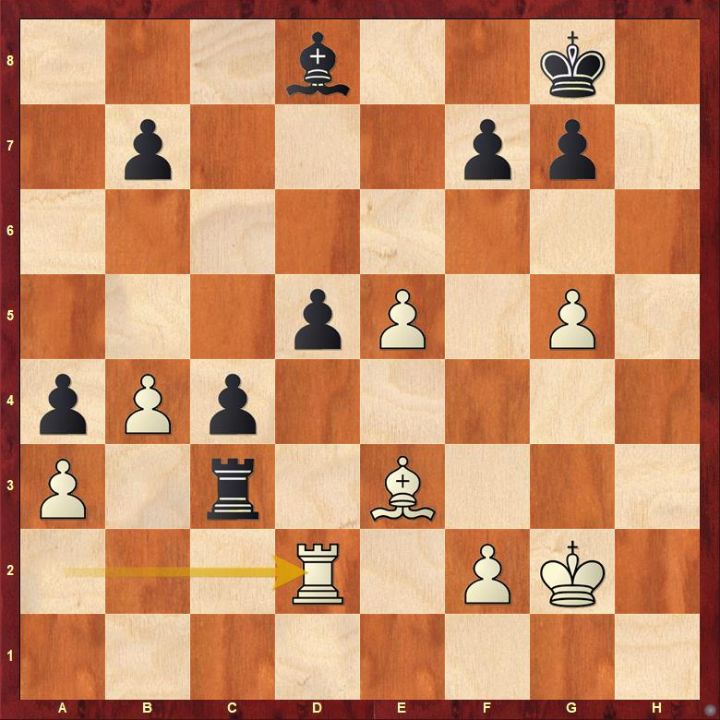 47...Rxa3 48.Rxd5 Rd3 would have been a quicker win for Black. Nevertheless, 47...Rd3 is not bad either.
Both players were down to the seconds so obviously accuracy is not something anyone was aiming for. Black has a very idea here which was missed in the game. Find out what it is.
Carlsen overpushed 55.b5 and put himself in jeopardy. White needed to hold his ground and offer an exchange of bishops as the resultant pawn ending is a draw.
White's final mistake in the game was 62.Bc1. Find out what was the only way for White to stay in the game. The world champion completely panicked and wanted to win this one badly to avoid any further tie-break games, that is why he avoided draw multiple times and pushed too hard.
Carlsen will definitely go down in the record books as one of the greatest world champion in the history of chess is because not only how he plays chess but also how he carries himself off the board, especially applauding his opponents after defeat.
The world champion in his humorous way tweeted on his 3rd-4th place match.
Zhongyi - Anna Muzychuk: 2.5-1.5
Anna Muzychuk played the first rapid game a bit uncharacteristically. She had to take a chance when she got an opportunity but she decided against it.
A Muzychuk - Zhongyi, Game 3
The first move that comes to mind in this position is 27.g4, but White surprisingly played 27.g3. 27.g4 may not have lead to something substantial, but there were no good alternatives. White was already low on time and the position becoming increasingly difficult to play did not help the case, eventually Anna ran out of time and Zhongyi won the first game.
In the second game, Anna Muzychuk opted for the Albin-Counter gambit but she made a big mistake on the sixth move and could not recover for the rest of the game.
Zhongyi - A Muzychuk, Game 4
Black needed to play 6...Ng6 and everything would have been fine. Things just spiraled out of controlf for Black after 7.a4 Bg4 8.axb5 Nxe5 9.Qa4 and White eventually repeated moves in a winning position as a draw was enough for Zhongyi to secure the third position.
Photo Gallery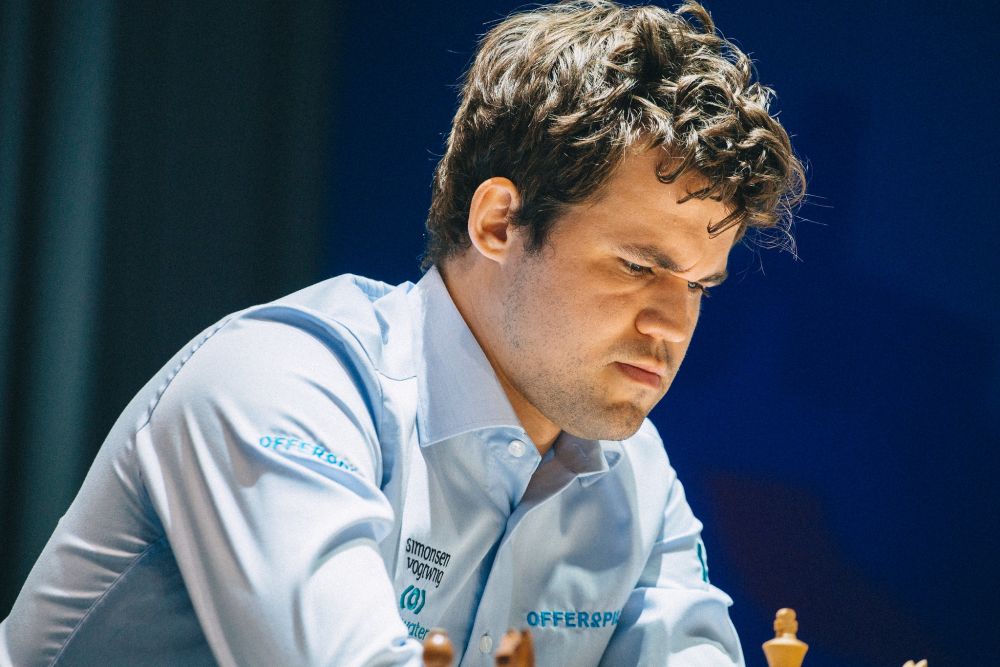 Links:
---