FIDE Women's World Cup 2021 Final 1: Kosteniuk swindles Goryachkina
The battle of Carlsen-Duda and Fedoseev-Karjakin in the Semifinals of FIDE World Cup 2021 ended in draws. It was not a quick or quiet draw. All four players cautiously tested their opponent, but they all were very careful to make a mistake and cause a decisive result. After making a recovery from a completely lost position, Kosteniuk won the first game in the Finals of FIDE Women's Open Cup against Goryachkina. The former women's world champion is just a draw away from winning the first FIDE Women's World Cup. The second game of the Semifinals, Women's Finals and 3rd-4th place match will start today at 5:30 p.m. IST. Photo: Anastasiia Korolkova/FIDE
A peaceful start to the Semifinals
Aleksandra Goryachkina was on the verge of a victory. Unfortunately for her, she loosened her grip and her opponent Alexandra Kosteniuk completely turned things around and won the game. Even in the final moments, Goryachkina had an opportunity to save the game, but she missed that too.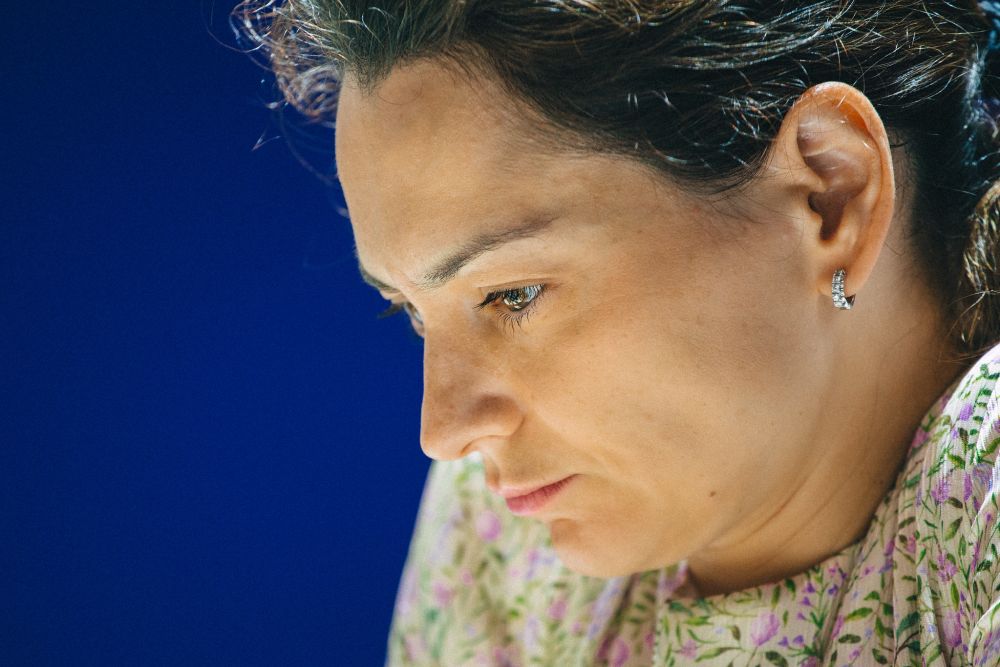 Goryachkina - Kosteniuk: 0-1
Goryachkina got a decisive advantage against Kosteniuk and was on the verge of a victory.
Find out the correct continuation for White. The game continued 36.Nf7+ Kg8 37.Qd5 c3 and White's advantage evaporated.
White has one last attempt left to go for a draw. It is quite natural that after missing out on a win from a promising position, White was too devastated to find a way out for a draw in the above position. Thus, she missed again.
Zhongyi - Anna Muzychuk: 0.5-0.5
Zhongyi Tan and Anna Muzychuk had a rather calm draw. In 2017, they faced each other in a 64-player knockout tournament which was won by Zhongyi and she became women's world champion.
Carlsen - Duda: 0.5-0.5
Both Carlsen and Duda were feeling each other out in the first game. Neither of them took any unnecessary risks for obvious reasons.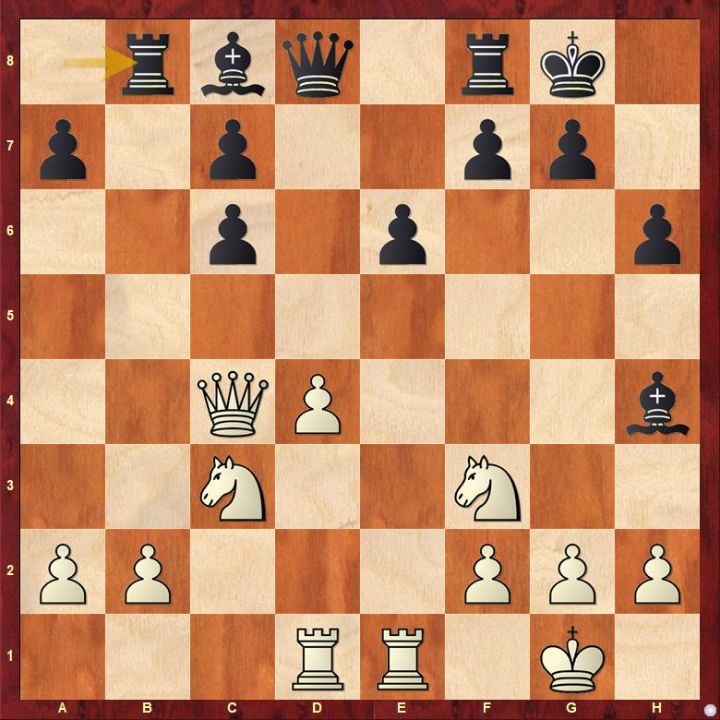 16.d5 may look tempting, but after 16...Bf6 17.dxe6 Qe7 Black is doing fine no matter what White chooses to play. If the world champion did not bother playing 16.d5, you can be rest assured it was not worth a try. The game eventually ended in a draw in rook and few pawns endgame.
Fedoseev - Karjakin: 1.5-0.5
The first game between Fedoseev and Karjakin ended in a draw.
Photo Gallery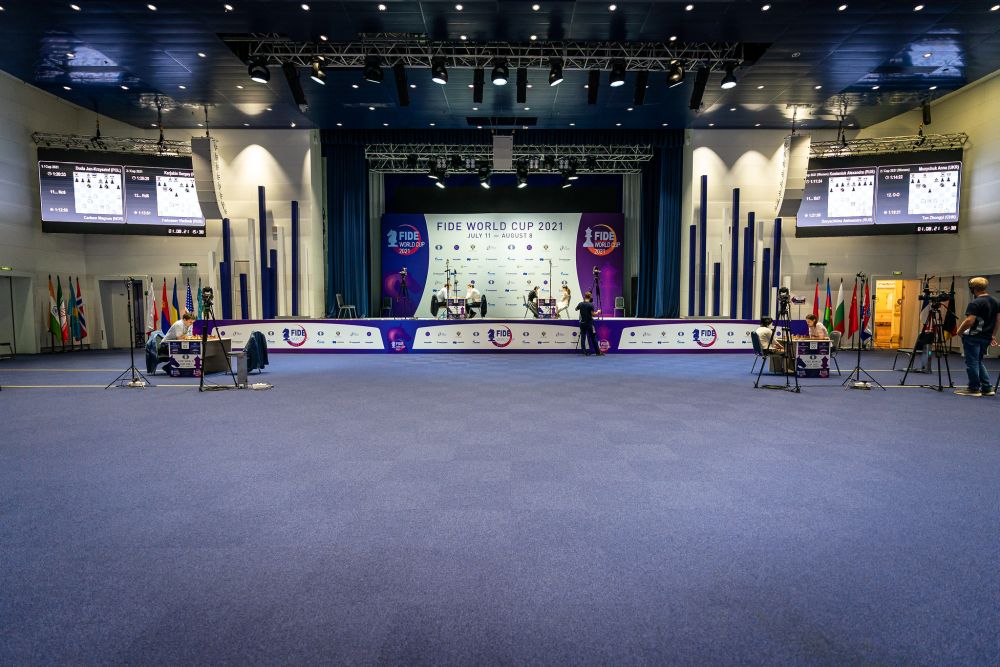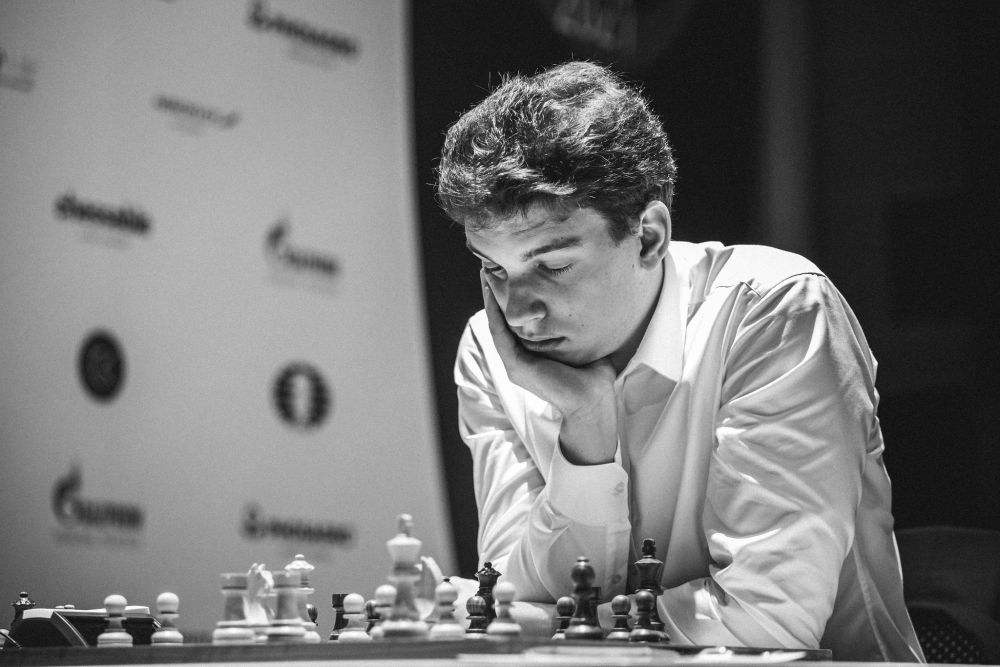 Replay Final 1 Women games
Replay Semifinal 1 Open games
Links:
---