FIDE World Cup 2021 R4.2: Vidit storms into Round of 16
Vidit scored another emphatic victory over Jeffery Xiong to eliminate him and secure his own place in the Round of 16 at FIDE World Cup 2021. The India no.3 has become India no.2 now as Harikrishna drew his must-win game against Tabatabaei and got knocked out. Praggnanandhaa's fantastic debut the World Cup has come to an end as he lost to Vachier-Lagrave. Carlsen misses a win against Wojtaszek and now he will have to play tie-breaks for the first time in this event. Abdusattorov, Ponkratov, Goryachkina and Dzagnidze have made comebacks to force tie-breaks. Round 4 tie-break games start today at 5:30 p.m. IST. Photo: Eric Rosen/FIDE
Harikrishna and Pragg get knocked out
Harikrishna tried to a lot to win his must-win game but unfortunately his opponent Tabatabaei did not give him any chance. Vachier-Lagrave sacrificed his queen and defeated Praggnanandhaa, showing why he is one of the best in the world. Vidit beat Xiong for the second consecutive game to secure his place in the Round of 16. Thus Vidit has now become India no.2 and World no.21 in the live rating list.
Vachier-Lagrave - Praggnanandhaa: 1.5-0.5
An incorrect break by Praggnanandhaa in the center gave his opponent Vachier-Lagrave the upper hand.
21...e5 allowed White to bring the king to safety after 22.fxe5 dxe5 23.Qc5 Qb7 24.Kb2. Instead, a direct 21...a5 would have kept things interesting.
Vachier-Lagrave offered his queen 26.Rac1 and there was not much to go on for Black after 26...Rxc5 27.Rxc5. Thus, Praggnanandhaa's fantastic debut at the FIDE World Cup had come to an end.
Harikrishna - Tabatabaei: 0.5-1.5
Harikrishna tried a lot, but there was not much for him to do as his opponent Tabatabaei played solid and did not give any chance.
Vidit - Xiong: 2-0
Jeffery Xiong misjudged Vidit's intencity of his attack on the kingside and he kept playing on the other side of the board.
Black needed to play 33...Qf8 and be ready to defend the attack on his king. 34.Qxh5 would have met with 34...Qg7. However, Xiong chose to play 33...Ra4 34.Qxh5 Rxb4 35.Kg2 Na4 36.Bc1 and White went on to win the game in another seven moves.
Carlsen - Wojtaszek: 0.5-0.5
Carlsen made his second consecutive draw against Wojtaszek and for the first time he will play tie-breaks in this event.
25.Rxh7 was completely winning for White. Unfortunately for the world champion, he opted for 25.Bc2 which allowed Black to get back in the game. Find out how.
Highlights
Here are a few interesting finishes from Round 4.2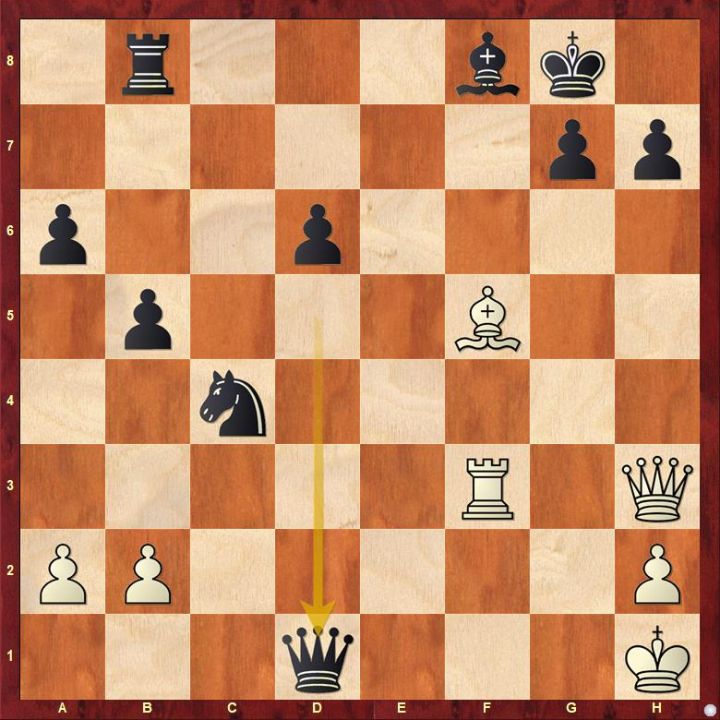 Photo Gallery
Replay Round 4.2 Open games
Replay Round 4.2 Women games
Links:
---