FIDE World Cup 2021 R4.1: Vidit beats Xiong, Pragg holds MVL to a draw
Vidit scored a fantastic win over Jeffery Xiong who blundered in time pressure. The India no.3 finished the game with a beautiful combination which should make it to the future books on tactics. Praggnanandhaa showed that he is well-prepared against Vachier-Lagrave as he managed to hold a draw against the world no.16. Harikrishna suffered a shocking loss as he blundered in the endgame against Tabatabaei. It was a tough day for the Uzbekistan players as Abdusattorov, Jumabayev and Sindarov - all three of them suffered their first loss of the event. Carlsen made his first draw of the tournament against Wojtaszek. The second game of Round 4 starts today at 5:30 p.m. IST. Photo: Eric Rosen/FIDE
Three results for three Indians
It was a mixed day for the Indian contingent at the FIDE World Cup 2021. While Vidit scored a fantastic victory finishing the game with a beautiful combination against Xiong, Praggnanandhaa showed his grit against the super strong Vachier-Lagrave, but the sad part is Harikrishna lost against Tabatabaei and that also in the endgame which is considered to be Harikrishna's strong suit. Stefanova and Shuvalova scored the sole victories of the day in the FIDE Women's World Cup.
Praggnanandhaa - Vachier-Lagrave: 0.5-0.5
Praggnanandhaa played confidently against the former world no.2 and the recently crowned Croatia Rapid and Blitz Grand Chess Tour 2021 winner as he offered his second pawn to gain an exchange.
The game continued 17...Nxc3 18.Qxd6 exd6 19.Bxf8 Kxf8 20.Nd4 and White made sure that he does not lose the b3-pawn for nothing. The game eventually ended in a draw after 29 moves as both players repeated moves and there was not much to go on.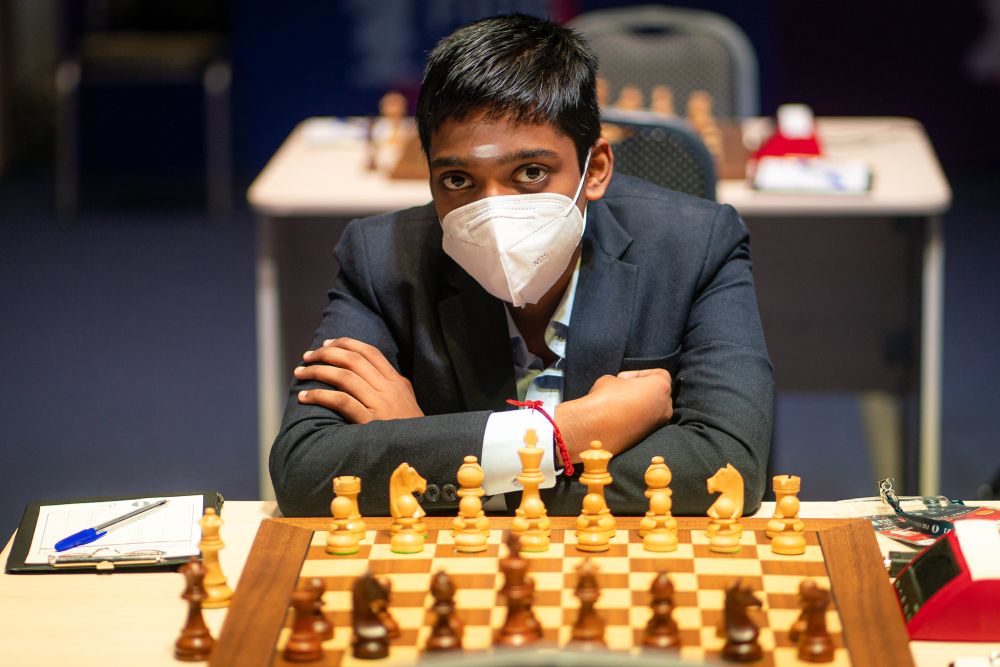 Tabatabaei - Harikrishna: 1-0
Harikrishna's game against Iran no.3 Md. Amin Tabatabaei was cruising towards a draw, till he made an error in the endgame.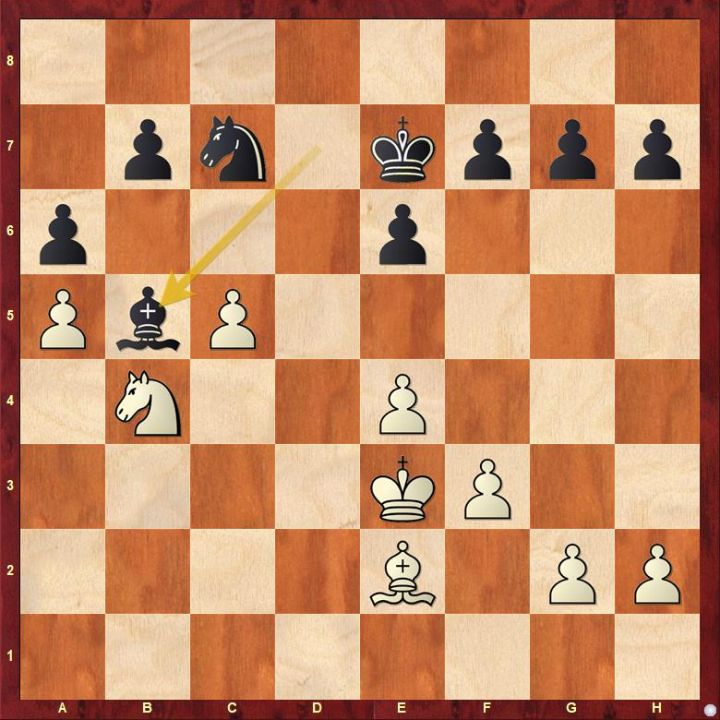 30...e5 would have sufficed, as White has no breakthroughs on the queenside. 30...Bb5 31.Bxb5 Nxb5 32.c6 and Black can still save this, it is not over yet.
32...Nd6 33.Kd4 Kd8 34.Kc5 Kc7 - White's position certainly seems comfortable to play, Black can still put up a fight. 32...bxc6 35.e5 and White is gained a decisive advantage.
Xiong - Vidit: 0-1
20-year-old USA no.6 and World no.33 Jeffery Xiong was playing well, until he crumbled under time pressure and blundered against India no.3 and World no.22 Vidit Gujrathi.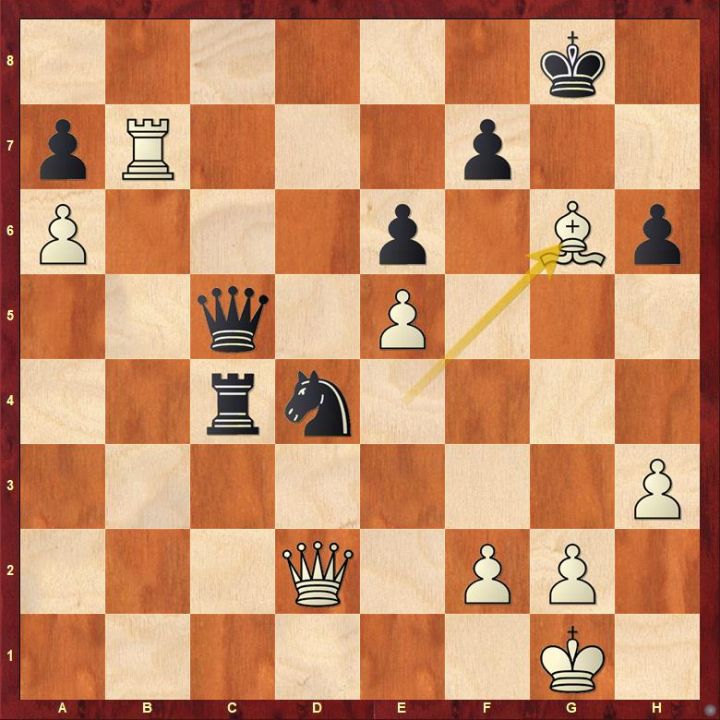 The idea behind 39.Bxg6 is 39...fxg6 will be met by 40.Qxh6 followed by checkmate threat at g7 and/or h7. Of course that does not work because Black has a beautiful combination of his own after 40.Qxh6.
Find out the winning combination for Black in the above position. Vidit found it and won the game comfortably.
Bacrot - Ponkratov: 1-0
France no.3 Etienne Bacrot's win over Pavel Ponkratov (RUS) has to be arguably the best game of the day. Games like these show that the human mind can still create enchanting play which computers cannot comprehend.
Esipenko - Dubov: 0.5-0.5
Former World Rapid champion Daniil Dubov (RUS) is not only a creative player who can play beautifully to win games, he can also use his creativity to save completely lost games. Dubov was completely lost for the better part of the endgame against compatriot Andrey Esipenko (RUS). He managed to fight till the end and save a very important half point by surviving by the skin of his teeth.
Highlights
Here are a few interesting finishes from Round 4.1
Photo Gallery
Replay Round 4.1 Open games
Replay Round 4.1 Women games
Links:
---