FIDE World Cup 2023 Finals: Praggnanandhaa fights Carlsen to a solid draw
R Praggnanandhaa played confidently in the first game of the FIDE World Cup 2023 Finals against Magnus Carlsen (NOR). He unleashed a rarely played move 7.b4 in the English Opening. It did not seem like the teenager is playing the Finals of a World Cup for the first time in his career. He is oozing confidence, whereas Carlsen has suffered food poisoning as he mentioned in the post-game interview. One key thing which Pragg keeps mentioning is, Carlsen has not played enough tie-breaks, which definitely shows his confidence. If it comes to down to the tie-breaks, one thing is for sure, the recently turned 18-year-old is the favorite in this event. Fabiano Caruana (USA) blundered in a slightly difficult position to lose against the local favorite Nijat Abasov (AZE) in just 26 moves. Finals and 3rd-4th place match, Round 8 Game 2 starts tomorrow at 3 p.m. local time, 4:30 p.m. IST. Photos: Shahid Ahmed
3rd-4th place: Caruana crumbles in just 26 moves against Abasov
The Carlsen-Praggnanandhaa excited the chess universe so much that at one point the chess24 live stream had 100K+ audience on youtube alone. Our ChessBase India channel had 22K+ live viewers on youtube. This is Praggnanandhaa's best chance to create the biggest history among all the ones he has etched his name in so far. Carlsen is wounded and this is the right time to pounce!
Praggnanandhaa - Carlsen, Finals 8.1
7.b4 was seen only once earlier among top level players between Ian Nepomniachtchi and Magnus Carlsen at Legends of Chess, online tournament back in 2020, which ended in a draw. Praggnanandhaa obviously was aware of this. The game continued 7...Bd6 8.b5 Nd4 9.Qa4 Nxf3+ 10.Bxf3 0-0 11.0-0 a6 12.d3 h6 13.Ba3 Rb8 Pragg could only remember that he had to go Bh3 after 13.Ba3.
Abasov - Caruana, 3rd-4th place Round 8.1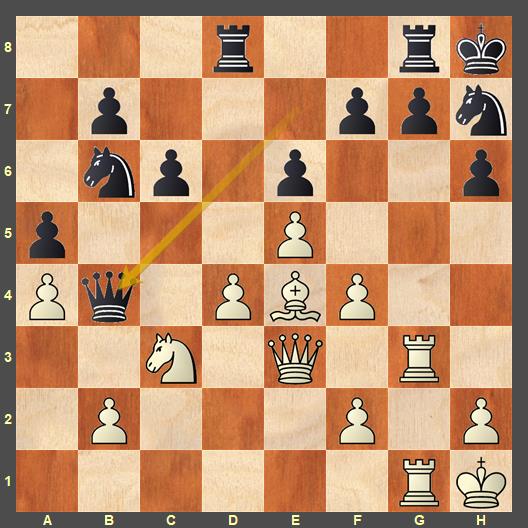 GM Fabiano Caruana (USA, 2782) blundered 23...Qb4?? 24.Bxh7 Kxh7 25.Ne4 Qe7 26.f5 and Black resigned. What he could have done instead was go 23...f5. Even in the previous move, it was fine.
Video Gallery
Finals and 3rd-4th place Round 8.1 results
GM R Praggnanandhaa - GM Magnus Carlsen (NOR): 0.5-0.5
GM Nijat Abasov (AZE) - GM Fabiano Caruana (USA): 1-0
A total of two games in the Open took place in Round 8.1.
Prize
The total prize fund is US$ 1834000 in the Open and $676250 in the Women, with the first being $110000 and $50000 respectively.
Replay Final and 3rd-4th place Round 8.1 Open games
Links
---