Fabulous Praggnanandhaa bests the invincible Caruana, sets up a historic clash against Magnus Carlsen in FIDE World Cup 2023 Finals
R Praggnanandhaa is the kind of player who wants only one opportunity to showcase his talent. He got it and he made the most out of it. The only undefeated player in the entire World Cup combining Open and Women was - Fabiano Caruana (USA). He remained undefeated for 16 games. Praggnanandhaa mentioned in the post-match interview that after defending two Classical and the first Rapid game, all he was looking for is one opportunity. Caruana's mistake was very minute in the first 10'+10" Rapid tie-break. Pragg seized it and showed amazing technique to win the game. He drew the next to advance to the Finals where he will face the world no.1 Magnus Carlsen. Thus, Praggnanandhaa becomes the first Indian to secure a place in the Finals of a FIDE World Cup since the current format was introduced in 2005. Finals and 3rd-4th place match, Round 8 Game 1 starts tomorrow at 3 p.m. local time, 4:30 p.m. IST. Photos: Shahid Ahmed
Pragg creates history again, Aleksandra Goryachkina wins Women's World Cup, Nurgyul second
Praggnanandhaa also becomes the youngest player ever to make it to the Finals of a FIDE World Cup. It will certainly be an interesting battle of firsts, as both Magnus Carlsen (NOR) and R Praggnanandhaa will be competing for the first time in the Finals of a FIDE World Cup. Both of them have faced each other in the finals of FTX Crypto Cup 2022 where Pragg beat Carlsen three times, still the world no.1 won. However, this time the stakes are much higher and they will play a minimum of two Classical games.
The total prize fun in the Women's section was US$ 676250. The top three prizes in were $50000, $35000 and $25000 along with a medal each respectively.
Caruana - Praggnanandhaa, Semifinal Tie-breaks 7.3
In their first-ever rated rapid game, it was GM R Praggnanandhaa (2645) who made the first mistake 30...Rad8? It created an opportunity for GM Fabiano Caruana (USA, 2763) to gain an immediate advantage. However, he missed 31.Bxe5 which would have given him a free pawn and substantial advantage.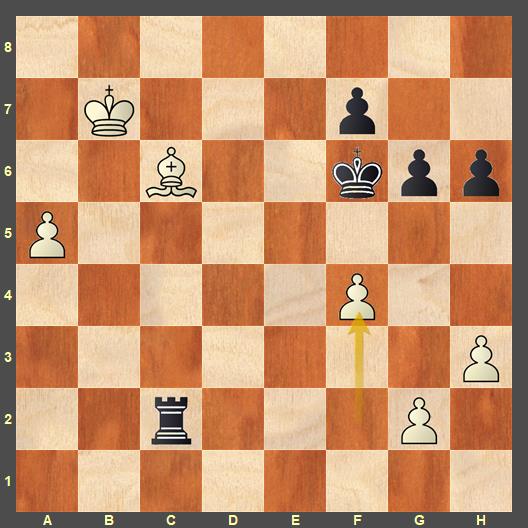 White's final mistake which allowed Black to save the game was 55.f4?? He needed to play 55.a6 first to win the game.
Praggnanandhaa - Caruana, Semifinal Tie-breaks 7.5
On a regular day, 29...Bc5 will not even be considered an inaccuracy. But as Praggnanandhaa said in the interview, he was looking for one chance after surviving in two Classical and the first 25'+10" Rapid tie-breaks. 30.Rxe3 dxe3 created a weakness on e3 which was a future target for White. The teenager displayed some impeccable technique to hand Fabiano Caruana (USA, 2763) his first loss after 16 games at this event. The teenager drew his next game and advanced to the Finals.
Some tweets on Pragg's historic advancement to Finals
Records created by R Praggnanandhaa at FIDE World Cup 2023
• First Indian to advance to the Semifinals and Finals of a FIDE World Cup since the introduction of the new format in 2005.
• Youngest player ever to secure a place in the Finals of a FIDE World Cup.
• Second Indian since Vishy Anand to qualify for a FIDE Candidates tournament.
• Defeated World no.2 GM Hikaru Nakamura (USA) in the Pre Quarterfinals (Round of 16) and World no.3 GM Fabiano Caruana (USA) in the Semifinals to advance to the Finals.
Nurgyul - Goryachkina, Final Tie-breaks 7.3
IM Nurgyul Salimova (BUL, 2313) had a substantial advantage against GM Aleksandra Goryachkina (2488) in the middlegame. She found the correct move 25.Be3! Nxe3 26.Nxe3 Kh8 27.Nxf5 exf5 28.Qd5 Bb6 29.a5 Bc7 30.Nxa7 Qb8 31.Nc6 Bxh2+ 32.Kh1 Qf4 33.Qf3 Qh4 34.Qh3 Qc4 35.Kxh2? this was not required. White was cruising towards victory and she took an unnecessary risk by sacrificing an exchange. 35.Rb1 would have been easy enough for White.
Goryachkina - Salimova, Tie-breaks 7.4
Despite being down by a pawn, it seemed like IM Nurgyul Salimova (BUL, 2313) will manage to salvage a draw in the second 25'+10" Rapid tie-break game. However, with less time on the clock, White kept pushing for a win and eventually she found a breakthrough.
89...Be2?? was the final decisive mistake by Black. 89...Be8 was what Black needed to play. One must not forget that she is playing here since the first round, so her tired and exhaustion set in much more than others and the endgame was certainly not easy to defend. Nurgyul might have lost the game and Finals, however she has won the hearts and respect from everyone all across the globe.
Video Gallery
Results after Round 7 TB
GM Fabiano Caruana (USA) - GM R Praggnanandhaa: 3.5-2.5
GM Aleksandra Goryachkina - IM Nurgyul Salimova (BUL): 2.5-1.5
A total of four games in the Open and two in the Women's event took place in Round 7 Tie-breaks.
Prize
The total prize fund is US$ 1834000 in the Open and $676250 in the Women, with the first being $110000 and $50000 respectively.
Replay Semifinal Round 7 TB Open games
Replay Final Round 7 TB Women games
Links
---