FIDE World Cup 2023: Opening Ceremony and Press Conference
The Opening Ceremony of FIDE World Cup and FIDE Women's World Cup 2023 was short and sweet. The entire performance, speech, draw of lots in total lasted barely an hour. It was really well done, considering most of the players in attendance have their Game 1 in a few hours and they need to prepare based on the 'Draw of Lots' colors. Vishy Anand, FIDE Deputy President and WGM Aynur Sofiyeva, Deputy Chair for the State Committee of Family, Women and Children Affairs, drew the colors for Open and Women sections. Before the ceremony, the first official press conference took place in presence of top Azerbaijan players FIDE World Cup 2019 winner - GM Teimour Radjabov, top woman of her country - IM Gunay Mammadzada, the officials Farid Gayibov, Minister of Youth and Sports of Azerbaijan, Arkady Dvorkovich, FIDE President and Mahir Mammedov, President of the Azerbaijan Chess Federation. Round 1.1 starts today from 3 p.m. local time, 4:30 p.m. IST. Photo: FIDE / Stev Bonhage
Cheparinov, Carlsen and Roebers to start with white pieces, Wenjun gets Black
In the Open section, Ivan Cheparinov, the top player starting in Round 1, as well as Magnus Carlsen, the top player overall and joining in Round 2, will start with White in the first game. In the Women's section, Eline Roebers, the top player starting in Round 1, will have the White pieces in the first game. The overall top player in the women's section, Women's World Champion Wenjun Ju (joining the tournament in Round 2), will start with Black.
Vishy Anand tweeted on being part of the Draw of Lots
Opening Ceremony
The opening ceremony was a colorful and exquisite event. Live action performance was complimented with brilliantly crafted graphical representation of chess, almost like a video game having a top-notch animation. Check out some images of it: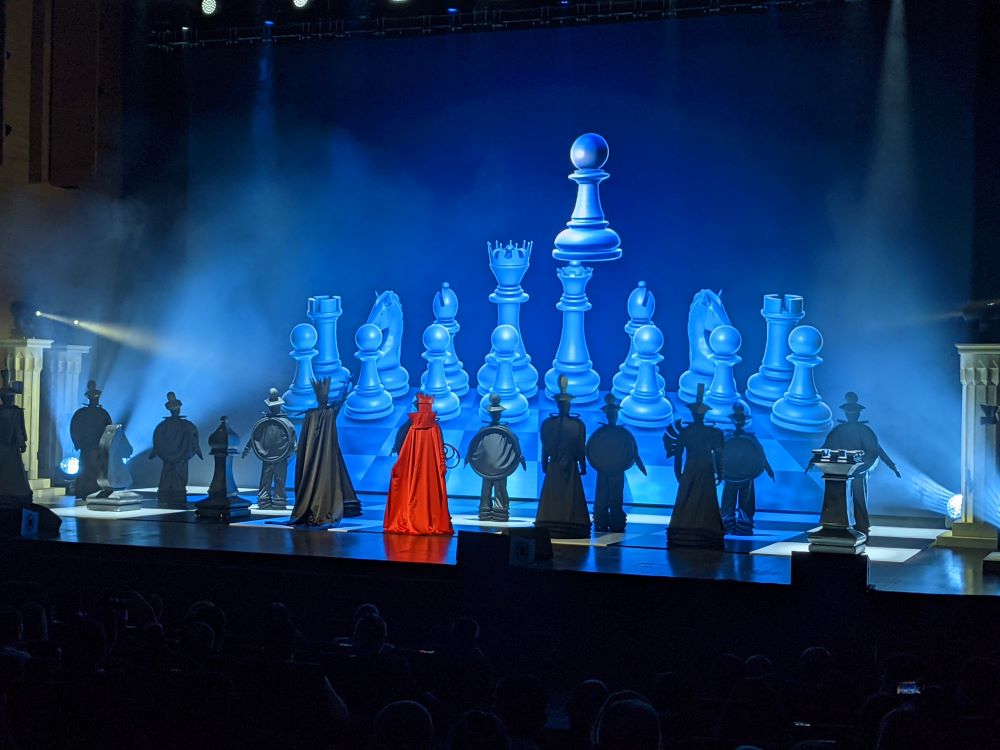 For more Technical meeting photos, please click here.
Video Gallery
Round 1.1 pairings for Indian players
GM Harsha Bharathakoti - GM Levan Pantsulaia (GEO)
GM S L Narayanan - IM Providence Oatlhotse (BOT)
GM Luis Fernando Ibarra Chami (MEX) - GM Abhimanyu Puranik
GM Hendersson de La Fuente (AND) - GM Adhiban B
GM Karthik Venkataraman - GM Gregory Kaidanov (USA)
WIM Tianqi Yan (CHN) - WGM Nandhidhaa P V
WGM Mary Ann Gomes - WGM Yaniela Forgas Moreno (CUB)
WGM Priyanka Nutakki - IM Marina Brunello (ITA)
WIM Puteri Munajjah Az-Zahraa (MAS) - IM Divya Deshmukh
Links
Pairings: Open and Women
---