FIDE World Cup 2023 R4 TB: Praggnanandhaa squashes World #2 Nakamura, Gukesh & Harika move to Round 5
GM R Praggnanandhaa scored two fantastic victories over the reigning World Fischer Random champion - GM Hikaru in the fourth round of FIDE World Cup 2023. He will face GM Ference Berkes (HUN) who eliminated GM Boris Gelfand (ISR), GM Nikita Vitiugov and GM Ruslan Ponomariov (UKR) en route to the fifth round. GM D Gukesh drew the first 25'+10" rapid tie-break game and won the second one to advance to the next round. Gukesh will face GM Hao Wang (CHN). GM Harika Dronavalli knocked out IM Eline Roebers. She will face GM Aleksandra Goryachkina in Round 5.GM Nihal Sarin missed his opportunities against GM Ian Nepomniachtchi and eventually went on to lose. Round 5.1 games start tomorrow at 3 p.m. local time, 4:30 p.m. IST. Photo: Maria Emelianova/chess.com
Nihal and Humpy get eliminated
GM Koneru Humpy lost both 25'+10" rapid games against GM Bella Khotenashvili (GEO). Thus she got eliminated.
Nakamura - Praggnanandhaa, Round 4.3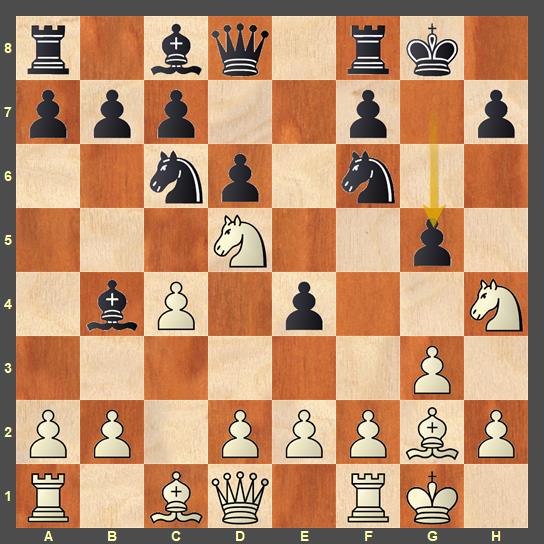 Praggnanandhaa mentioned in the post-match interview that 8...g5 was part of his preparation. 9.a3 followed by 10.d3 was not in his file which made him sure that it was not good. He felt that he didn't give him any chances and converted his advantage into a full point comfortably.
Praggnanandhaa - Nakamura, Round 4.4
Praggnanandhaa mentioned that Nakamura goes for g6 line in the opening (it was Modern Defence in this game) whenever he is in a must-win situation. He knew that if he went for the dxe5 variation, he would be fine and it turned out that he was. Nakamura put his knight on h5 to provoke g4 so that he can get a hook to generate some counterplay like f5/Bxg4 etc. It turned out that White played solid as he needed just a draw. When the opportunity, he struck and scored 2-0 in the tie-breaks to advance to the fifth round, pre quarter-finals.
Carlsen - Keymer, Round 4.3
Carlsen was completely winning the first 25'+10" rapid tie-break game against Keymer after 31.Rb5. However, he misplayed and Keymer managed to escape with a draw.
Keymer - Carlsen, Round 4.4
Carlsen had a plethora of chances in the second 25'+10" rapid game. One of the final chances in the endgame was when White played 47.Be7?? Nd2+. Instead of 47...Nd2+ Black needed to go b3 to finish things earlier.
Carlsen - Keymer, Round 4.6
22...Rb4 started shifting things in White's favor 23.Bxg6 fxg6 24.Bxh6 Bf5 and Black managed to equalize in the next few moves. However, it was only computer equalization, not easy for a human to balance things especially in low time.
Gukesh will face Hao Wang (CHN) in Round 5.
Nepomniachtchi - Nihal, Round 4.3
One of the best chances GM Nihal Sarin (2684) had in the entire game against GM Ian Nepomniachtchi (2779) was when the two-time world championship challenger blundered 44.Kc1. Now Black needed to execute 44...Qe1+ 45.Kb2 Be4 and it would have been completely winning for Black. Nihal found the idea in a slightly different manner 44...Qf4+. Eventually he got the queen to e1 and bishop to e4, but the effect was not the same. White misplayed again and Nihal missed another opportunity to salvage a half point.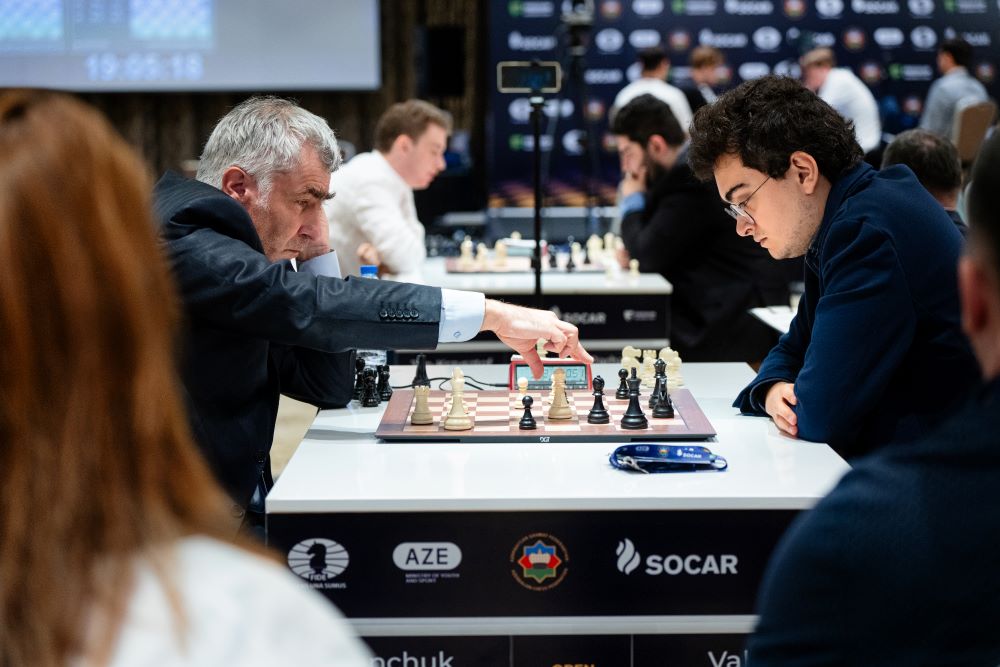 Elisabeth - Wenjun, Round 4.4
GM Elisabeth Paehtz (GER, 2471) found a nice tactic 12.Bxd5! against the four-time reigning Women's World champion, Wenjun Ju (CHN, 2568). 12...Qxb2 13.Bxc6 bxc6 14.Qd3 and White eventually went on to win the game. Thus, Wenjun got eliminated and Elisabeth will face her good friend, GM Anna Muzychuk (UKR) in Round 5.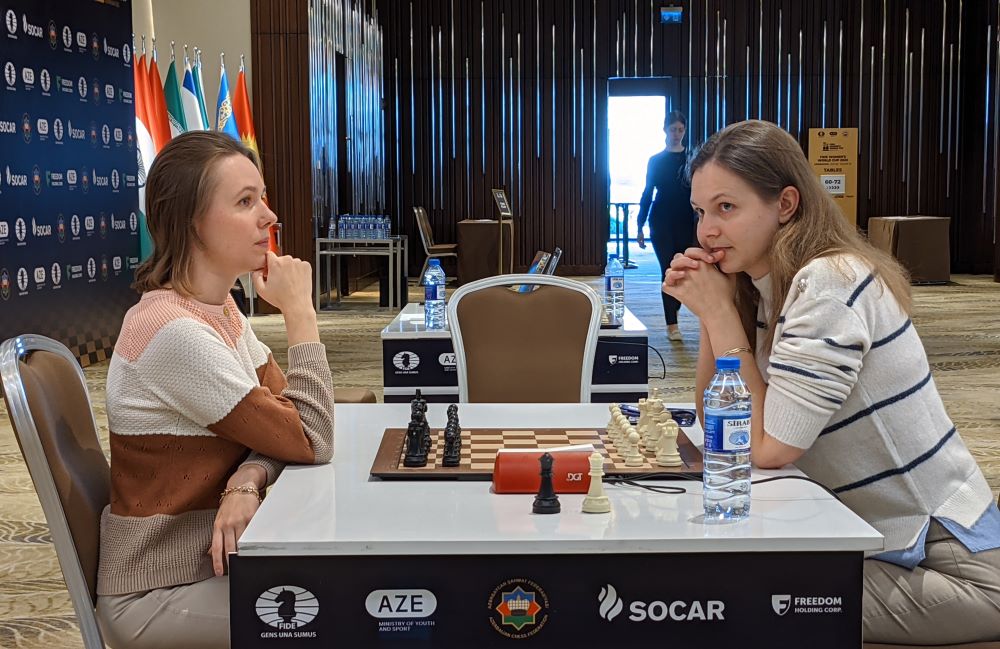 Video Gallery
Results after Round 4 TB
GM D Gukesh - GM Andrey Esipenko: 2.5-1.5
GM Hikaru Nakamura (USA) - GM R Praggnanandhaa: 1-3
GM Ian Nepomniachtchi - GM Nihal Sarin: 3-1
GM Koneru Humpy - GM Bella Khotenashvili (GEO): 1-3
IM Eline Roebers (NED) - GM Harika Dronavalli: 1.5-2.5
A total of 33 games in the Open and ten games in the Women's section took place in Round 4 tie-breaks.
Round 5 pairings
GM Hao Wang (CHN) vs GM D Gukesh
GM Vidit Gujrathi vs GM Ian Nepomniachtchi
GM Nils Grandelius (SWE) vs GM Arjun Erigaisi
GM Ferenc Berkes (HUN) vs GM R Praggnanandhaa
GM Aleksandra Goryachkina vs GM Harika Dronavalli
Replay Round 4 TB Open games
Replay Round 4 TB Women games
Links
---