Leon maintains his sole lead at 1st Vezerkepzo IM Round-Robin
by Shahid Ahmed - 02/02/2021
In case you are wondering what is India's 67th GM up to lately, we must tell you that he is back in his form. After having a difficult outing at Vergani Cup in Italy at the beginning of this year, Leon is back at the top, currently leading 1st Vezerkepzo IM Round-Robin tournament at Budapest, Hungary. With two rounds to go and performing at 2621, Leon is definitely the favorite to win the tournament. Check out some of the games Leon played in the tournament so far. Photo: Amruta Mokal
Leon is on the brink of another triumph
Brand Ambassador of Geno and Microsense, India's latest GM Leon Mendonca continues to play strong chess. After having an off Vergani Cup at the beginning of January in Italy, Leon is back at the top. Currently he is the sole leader with 6.5/7, performing at 2621 at 1st Vezerkepzo IM Round-Robin tournament.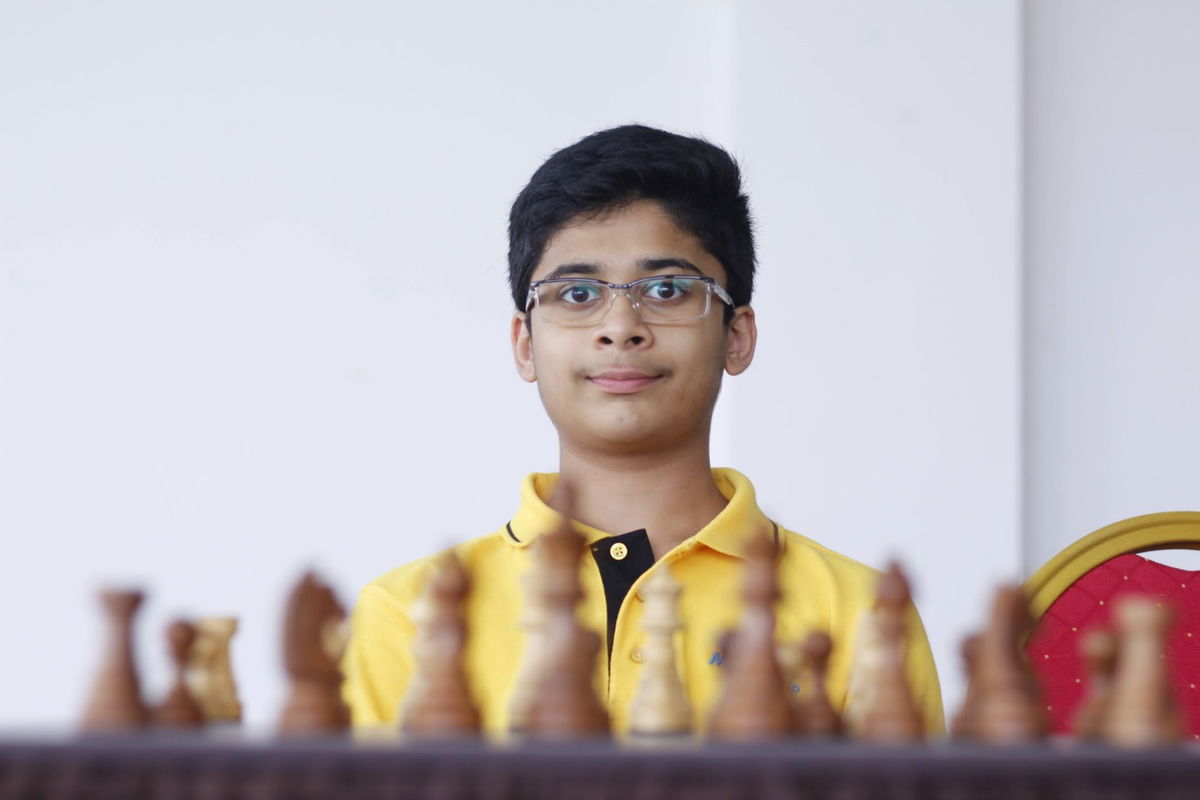 A great start
In the first round, Leon beat Tamas Lakatos with some sharp play.
Tamas - Leon, Round 1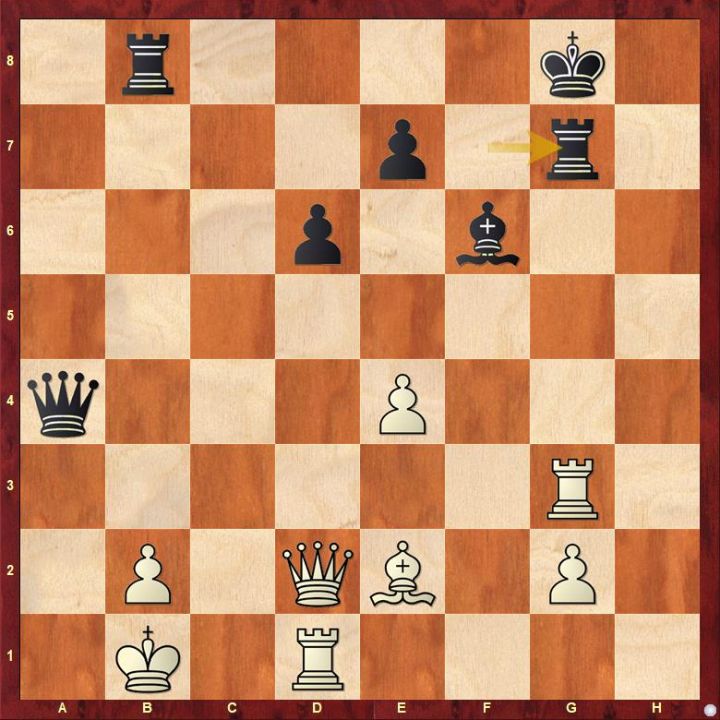 White might be ahead of the pawn but it is clear that black is the one who has full control and enough compensation for it. The game went on with 27.Rxg7+ and white lost the game in another nine moves. Find out what white could have done to stay afloat for a bit longer.
A great escape
Leon won the second round against Botond Palczert. Although there was a moment where Leon was in deep trouble.
Leon - Botond, Round 2
34.Re5 is a blunder. Find out why. Black was unable to spot it and he continued with 34...Rg6 and missed the opportunity.
Miscalculation
CM Elliott Papadiamandis made a miscalculation against Leon in the third round.
Elliott - Leon, Round 3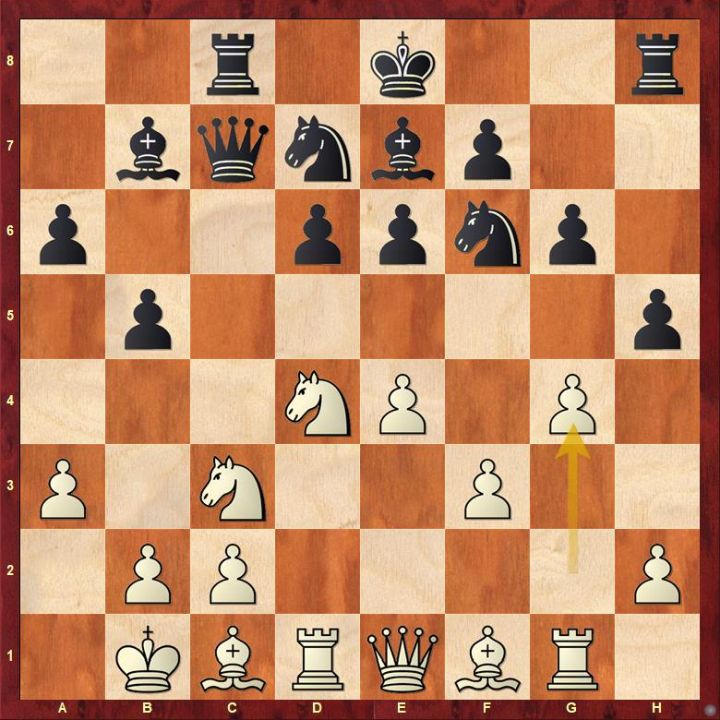 16.g4 is an error on white's part. Why?
A model game
We often come across winning positions or with decisive advantage but then we have trouble figuring out - how to win it. Lasker's quote, "The hardest game to win is a won game" comes to mind. However Leon converted his advantage with ease against Almos Konyves.
Leon - Almos, Round 5
Find out the correct plan for white after 38...Nh7
The costly pawn
In Round 6, FM Mark Lyell captured a pawn which was laced with poison. Leon managed to punish his opponent for the mistake and scored a victory.
Mark - Leon, Round 6
Find out why 31.Nxf5 is a big mistake and what white could have played instead.
Domination
Leon completely dominated FM Aron Pasti in Round 7 after the latter chose an inferior variation in the opening.
Leon - Aron, Round 7
Too many things are happening and multiple captures are possible after 26...Ndf6. Find out the winning continuation for white here.
Standings after Round 7
| | | | | | | | | | | | | | |
| --- | --- | --- | --- | --- | --- | --- | --- | --- | --- | --- | --- | --- | --- |
| Rk. | SNo | | | Name | FED | Rtg | Pts. | TB1 | TB2 | n | w-we | K | rtg+/- |
| 1 | 7 | | IM | Mendonca Leon Luke | IND | 2538 | 6,5 | 0,0 | 16,75 | 7 | 0,39 | 10 | 3,9 |
| 2 | 3 | | GM | Pacher Milan | SVK | 2394 | 6,0 | 0,0 | 15,50 | 7 | 0,80 | 10 | 8,0 |
| 3 | 10 | | FM | Bodi Tibor | HUN | 2384 | 4,5 | 0,0 | 12,00 | 7 | -0,13 | 20 | -2,6 |
| 4 | 1 | | FM | Pasti Aron | HUN | 2198 | 4,0 | 0,0 | 10,50 | 7 | 1,11 | 20 | 22,2 |
| 5 | 2 | | IM | Farago Sandor | HUN | 2193 | 3,5 | 0,5 | 11,00 | 7 | 0,31 | 10 | 3,1 |
| 6 | 6 | | CM | Papadiamandis Elliot | FRA | 2134 | 3,5 | 0,5 | 10,50 | 7 | 0,92 | 40 | 36,8 |
| 7 | 9 | | FM | Lyell Mark | ENG | 2198 | 3,0 | 0,0 | 5,00 | 7 | -0,22 | 20 | -4,4 |
| 8 | 5 | | | Palczert Botond | HUN | 2082 | 2,5 | 0,0 | 5,75 | 7 | 0,39 | 40 | 15,6 |
| 9 | 8 | | | Konyves Almos | HUN | 2131 | 1,0 | 0,0 | 2,00 | 7 | -1,34 | 40 | -53,6 |
| 10 | 4 | | | Lakatos Tamas | HUN | 2198 | 0,5 | 0,0 | 0,50 | 7 | -2,23 | 40 | -89,2 |
---