Pranav Anand and Rucha Pujari make norms at Aeroflot Open B
The category A Open of the recently concluded Aeroflot Chess Festival was mainly restricted to players rated 2550 or more, but the organizers encouragingly exempted a select group of talented youngsters from this requirement and welcomed them to contest on equal terms with the strongest Grandmasters in the event. The result of this well-intentioned concession proved a huge success as not only did the tournament see a spurt of promising juniors come to the fore but also a 14-year-old ended up clinching the championship ahead of many an experienced player in the field. However, perhaps not too surprisingly, the competition in B and C Opens as well were dominated by young players. In today's article we bring you the exploits of two young Indians, namely Pranav Anand and Rucha Pujari, who performed commendably well in the open B category and managed to return home with an IM norm and a WGM norm respectively.
Rucha stuns opponents rated more than 150 points higher!
Rucha's two most prominent victories in the Aeroflot Open B came against two Russians, namely Oleg Yaksin and Ilya Chekletsov, both of whom were rated more than 150 Elo points higher than her at the moment. The confidence with which she executed her ideas, especially in the first round encounter against Oleg, was particularly impressive. Against Ilya she did have a bit of luck by her side but as the saying goes, it is always the better player who is lucky. Let us now begin with the highlights!
Rucha Pujari - Oleg Yaksin, Round 1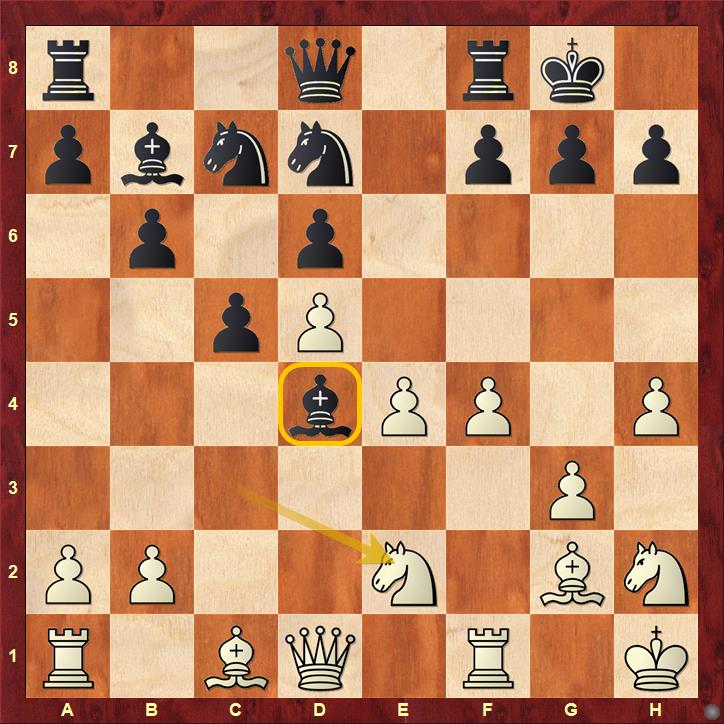 Ilya Chekletsov - Rucha Pujari, Round 4
Pranav upsets two Grandmasters
14-year-old FM Pranav Anand of Karnataka scored his third and final IM norm at Aeroflot Open B. Pranav scored 5.0/9 with a performance rating of 2478. He also gained 40 Elo rating points in the process. He defeated two GMs Elina Danielian and Maxim Lugovskoy, drew against the following IMs - Platon Galperin, Pavel S Dvalishvili and Alexey Mokshanov.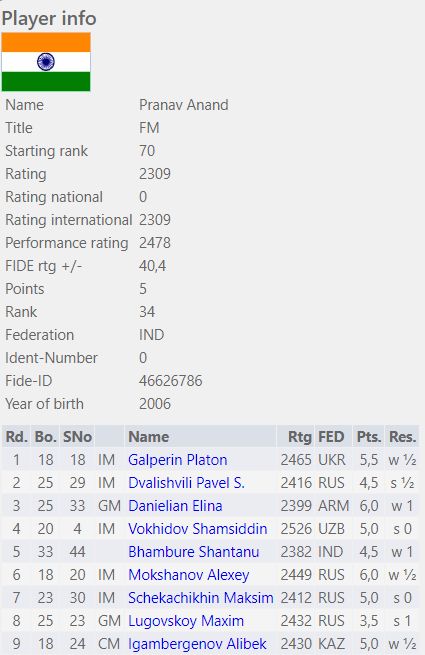 Let us now get into the details of his encounter against Elina Danielian, who was the first GM he beat in the event. He also defeated Maxim Lugovskoy later in round eight of the tournament.
Pranav Anand - Elina Danielian, Round 3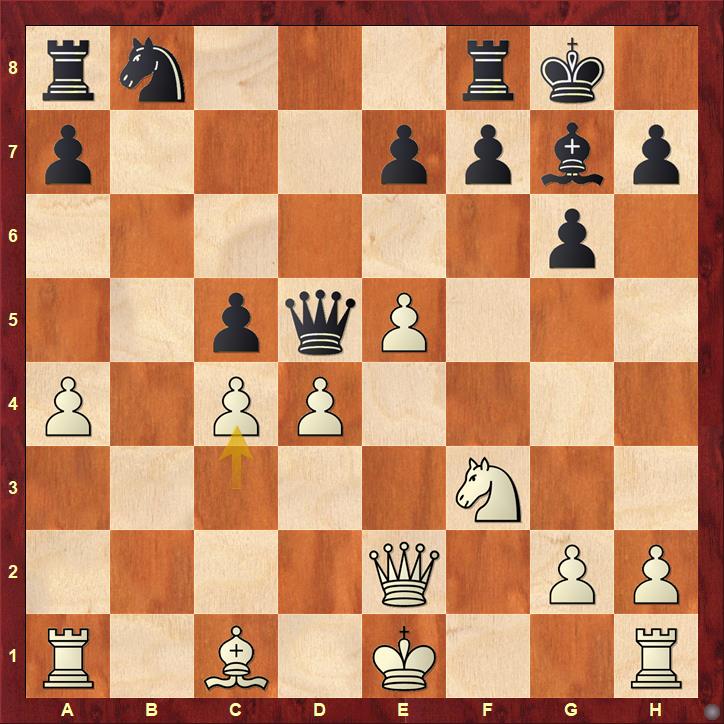 An overview of all Indian performances
| | | | | | | | | | | | | | | | | |
| --- | --- | --- | --- | --- | --- | --- | --- | --- | --- | --- | --- | --- | --- | --- | --- | --- |
| SNo | | Name | Rtg | FED | 1 | 2 | 3 | 4 | 5 | 6 | 7 | 8 | 9 | Pts. | Rk. | Group |
| 10 | GM | Venkatesh M.R. | 2494 | IND | 1 | 1 | 1 | ½ | 0 | 1 | 0 | 0 | 1 | 5,5 | 20 | Open B |
| 28 | FM | Rathanvel V S | 2426 | IND | 1 | ½ | 1 | 0 | 1 | ½ | 1 | 1 | ½ | 6,5 | 8 | Open B |
| 40 | | Sammed Jaykumar Shete | 2389 | IND | 1 | 0 | 1 | 1 | 1 | ½ | 0 | 0 | ½ | 5,0 | 26 | Open B |
| 41 | WGM | Vaishali R | 2383 | IND | ½ | 1 | 0 | 1 | 0 | 1 | ½ | 1 | 0 | 5,0 | 28 | Open B |
| 44 | | Bhambure Shantanu | 2382 | IND | 1 | ½ | ½ | 0 | 0 | ½ | ½ | 1 | ½ | 4,5 | 53 | Open B |
| 47 | | Ajay Krishna S | 2378 | IND | ½ | 1 | ½ | 1 | 0 | 0 | 1 | ½ | 0 | 4,5 | 48 | Open B |
| 52 | IM | Rajdeep Sarkar | 2354 | IND | ½ | 1 | 0 | ½ | 0 | 1 | 1 | 0 | ½ | 4,5 | 58 | Open B |
| 53 | FM | Audi Ameya | 2354 | IND | 1 | 0 | 1 | ½ | 1 | ½ | 1 | ½ | ½ | 6,0 | 10 | Open B |
| 59 | WGM | Gomes Mary Ann | 2344 | IND | 1 | ½ | ½ | ½ | 0 | 0 | 1 | ½ | 0 | 4,0 | 63 | Open B |
| 63 | IM | Rakesh Kumar Jena | 2336 | IND | 0 | 1 | ½ | ½ | ½ | 1 | 0 | 0 | 0 | 3,5 | 81 | Open B |
| 66 | WIM | Divya Deshmukh | 2322 | IND | 0 | ½ | 1 | 0 | ½ | 1 | 0 | 0 | 1 | 4,0 | 73 | Open B |
| 69 | FM | Nitish Belurkar | 2314 | IND | 1 | ½ | ½ | ½ | 0 | 1 | 1 | ½ | 0 | 5,0 | 27 | Open B |
| 70 | FM | Pranav Anand | 2309 | IND | ½ | ½ | 1 | 0 | 1 | ½ | 0 | 1 | ½ | 5,0 | 34 | Open B |
| 72 | FM | Mahitosh Dey | 2305 | IND | 0 | 0 | 0 | ½ | 1 | ½ | ½ | 0 | 0 | 2,5 | 97 | Open B |
| 77 | IM | Sangma Rahul | 2287 | IND | ½ | 0 | 0 | ½ | 0 | ½ | 1 | 0 | 0 | 2,5 | 99 | Open B |
| 82 | WIM | Mahalakshmi M | 2255 | IND | ½ | ½ | 0 | 0 | 0 | ½ | ½ | 1 | ½ | 3,5 | 75 | Open B |
| 86 | WIM | Aakanksha Hagawane | 2230 | IND | 0 | 0 | ½ | 0 | 1 | 1 | 0 | 1 | 1 | 4,5 | 60 | Open B |
| 88 | WIM | Priyanka Nutakki | 2212 | IND | ½ | 0 | ½ | 0 | ½ | ½ | 1 | 0 | ½ | 3,5 | 84 | Open B |
| 89 | WGM | Srija Seshadri | 2205 | IND | 0 | 0 | 1 | 0 | 1 | 0 | 1 | ½ | 0 | 3,5 | 82 | Open B |
| 97 | WIM | Pujari Rucha | 2189 | IND | 1 | 0 | ½ | 1 | ½ | ½ | 0 | 1 | ½ | 5,0 | 35 | Open B |
| 101 | | Utsab Chatterjee | 2172 | IND | ½ | 0 | 1 | 0 | 0 | 1 | ½ | 1 | 0 | 4,0 | 71 | Open B |
| 105 | WIM | Harshita Guddanti | 2152 | IND | 0 | 1 | 0 | 1 | 0 | 0 | ½ | ½ | 0 | 3,0 | 89 | Open B |
---