Meet Pranesh M, the 13-year-old who has become the country's latest IM
We at ChessBase India always try to cover the up-and-coming chess talents of the country on a regular basis. The country's future in the sport after all rests on the shoulders of these young players who are growing stronger by the day and are proving their mettle in tournaments all over world. This new crop of talented youngsters is also the reason that is making legends like Vladimir Kramnik see unprecedented potential for chess growth and excellence in this part of the world. So dear readers, today in this article we talk about one more youngster whose performances have shown huge promise lately. We talk about Pranesh M, the 13-year-old lad from Tamil Nadu, who recently made his final IM norm at the prestigious Aeroflot Open in Moscow and became the latest International Master of the country.
Pranesh M - The New Giant Killer on the Block!
Tamil Nadu, the state that has been the hotbed of chess in the past and continues even today to lead the country in the sport, has found its newest star in the 13-year-old Pranesh M. From skyrocketing his rating by more than 300 points to making two IM norms and one GM norm, Pranesh's rise in chess over the course of the last one and half years has been nothing short of phenomenal. A student of eighth standard in Shri Vidhyaa Giri Matriculation Higher Secondary School, the boy now has his eyes firmly set on the coveted GM title and to this end works religiously for four hours every day. He is sponsored by the Microsense Networks Limited and trains with Grandmaster RB Ramesh at his reputable Chess Gurukul Academy.
Pranesh's rise started with the 11th Chennai GM Open where he made his maiden IM norm and gained an enormous 162 Elo points beating players like Nitin S, Rathnakaran K, and Arjun Erigaisi. He followed this up with a stellar performance at the Delhi Open 2020 where he managed to remain unbeaten securing a performance rating of 2645.
So what is Pranesh's greatest strength? Well, going by the games he has played recently, it seems he revels in tactically complex positions. Take, for instance, the game he played against Arjun Erigaisi in the penultimate round of Chennai GM Open last year. Arjun being one of the most talented young Grandmasters of the country was no ordinary an opponent to face yet Pranesh, who was rated just 2125 back then, managed to complicate things, and after a wildly complex topsy-turvy battle, come out on top. More or less the exact same thing was repeated in Delhi as well, where he took down players like Adam Tukhaev and Stanislav Bogdanovich, all strong GMs rated 2500 or more, from highly double-edged positions. Let us start by reviewing some of the critical moments from these exciting encounters.
Pranesh M - Arjun Erigaisi, 11th Chennai GM Open 2019
Well, something like 30...Bxh4 is simply wrong here and runs into 31.Rxg7+ Kxg7 32.Rg2+ Kh6 33.Ne2 after which the threat of Nd4 pressurizing the f5 pawn proves totally decisive. Similarly, a move like 30...Kh8 too doesn't work and is simply met with 31.Bxf5 which gives White an overwhelming initiative. The hard choice that Arjun therefore had to make at this point was 30...Rg4!. He had to give up his exchange in order to parry all of the threats in the position.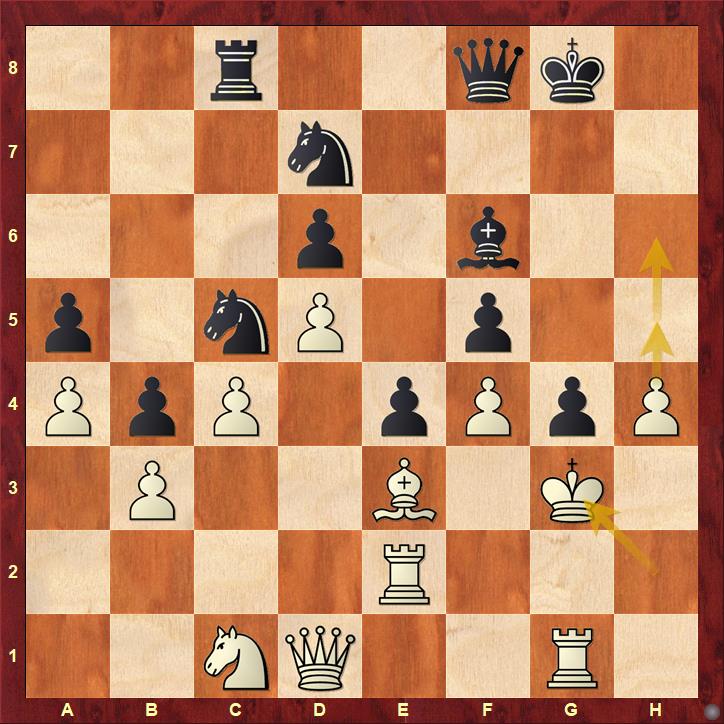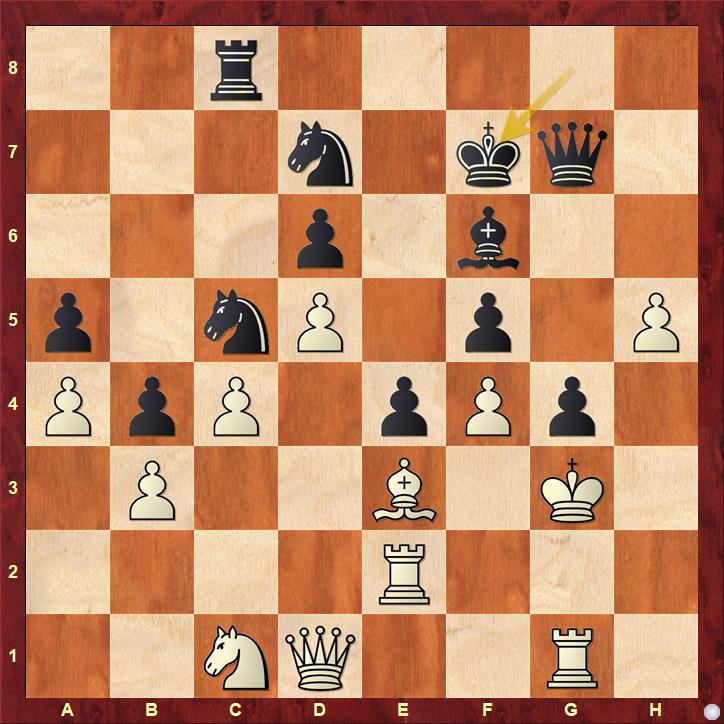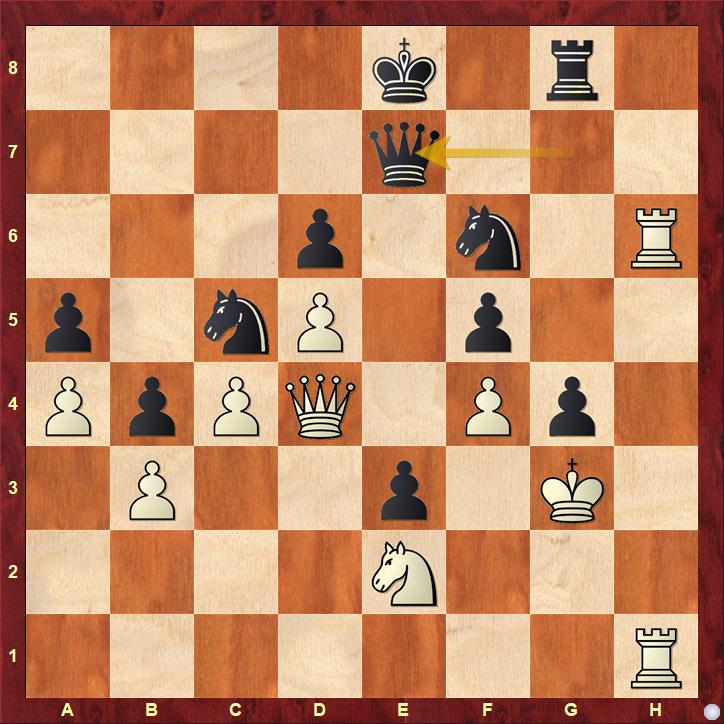 The trick lies in paying attention to Black's well-placed knights and advanced pawn on e3. White therefore should keep away from unnecessary exchanges like 43.Rh8 Rxh8 44.Rxh8+ Kf7 which at once turns the tables on him. The other point to note is that Black intends to play ...Kf7 soon and if this is allowed then he equalizes fairly easily with 43...Kf7 44.Kg2 Qe4+ 45.Qxe4 Nfxe4 46.Rh7+ Rg7 47.Rh8. So White has to play something concrete that makes progress. Well, the only move that works is 43.Kg2! preparing Ng3. Even 43.Kh2 is a mistake which breaks the coordination between White's rooks and allows 43.Kh2 Qe4 44.Qxe4+ Nfxe4 45.Nd4 Nd3 46.Nxf5 Nxf4 etc equalizing.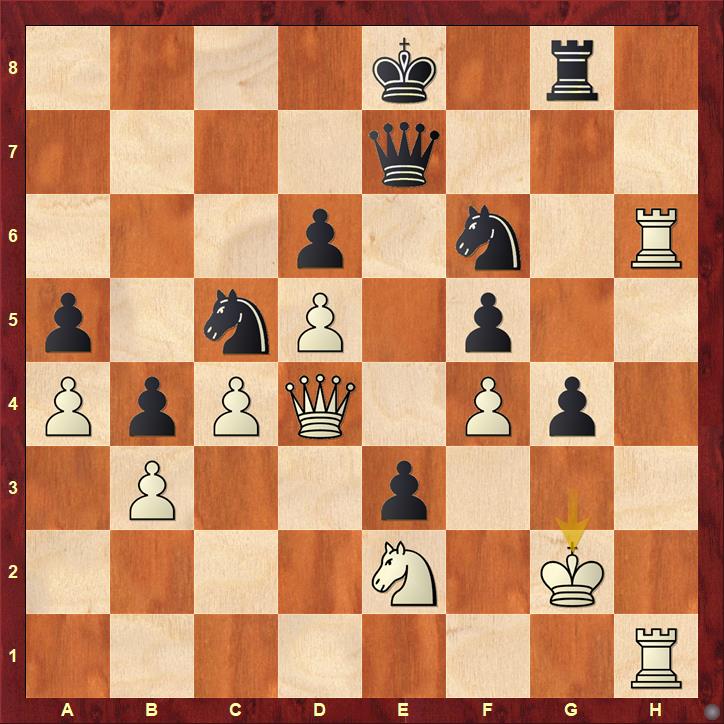 In the Delhi Open too he showed some similar swindling skills to get the better of more than one strong Grandmasters. Have a look at the tragi-comedy that ensued in the following position against Adam Tukhaev of Ukraine.

Adam Tukhaev - Pranesh M, Delhi GM Open 2020
It in fact turns out that 15.f4?! is a loose move in the position as after 15...Nxb2 16.Bxb2 Nc4 17.Bc1 or possibly 17.Bxc4 Qb6+ 18.Kf1 Qxb2 Black tactically seizes a very comfortable advantage. In the game Pranesh didn't really find this solution and blundered with 15...Re8 but as fate would have it he was once again able to bamboozle his way out!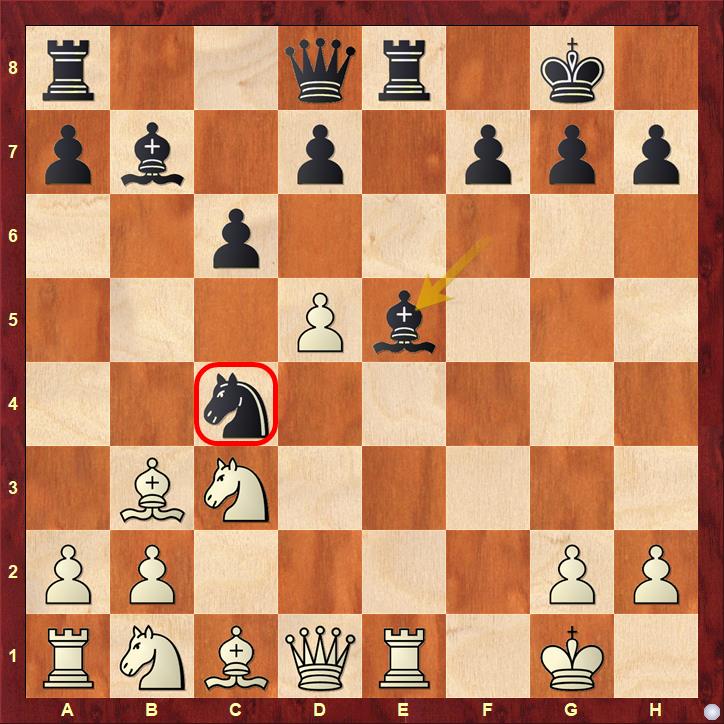 Against Stanislav Bogdanovich earlier in this same event he played a game no less complicated than the above two we have just seen, but perhaps a little less topsy-turvy!
Stanislav Bogdanovich - Pranesh M, Delhi GM Open 2020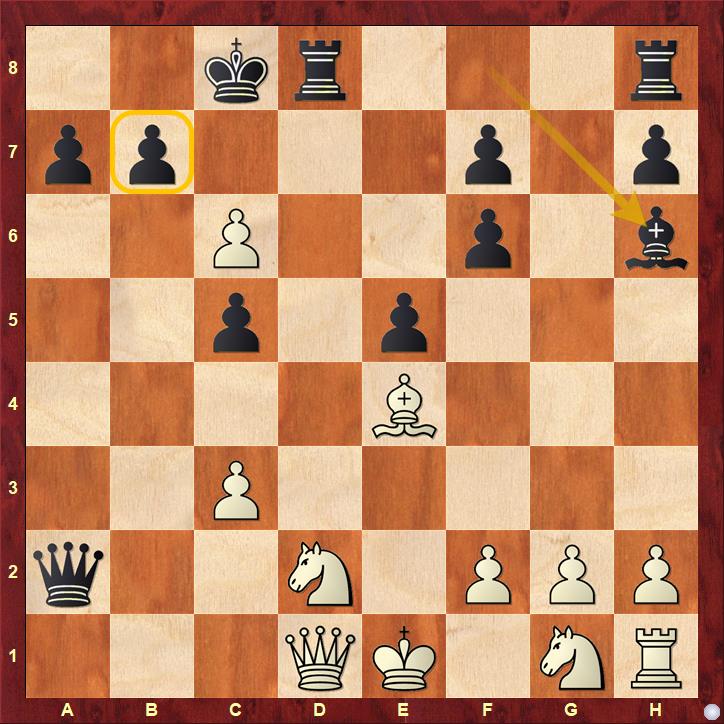 The encounters above we just went through are by no means free of errors but they clearly point to Pranesh's marked predilection for the tactical. In a complex position he can, on his day, outwit anyone in the world. The Indian went on to make his final IM norm at the Aeroflot Open that took place from the 19th to 27th of February in Moscow. We reached out to him after this very important achievement and got some valuable insights into the youngster's mind.
Pranesh on his performance at the Aeroflot Open 2020
Pranesh prepared extensively for the Aeroflot open but still got off to a shaky start against Aleksandr Shimanov of Russia in the very first round itself and at one point was even close to losing. But once again his swindling skills came to rescue. "Yes I had a losing position in that game as I made some calculation mistakes early on. However, he gave away his advantage on the 41st move when he played Bb2 and thought that my rook was trapped", said he speaking to ChessBase India.
Aleksandr Shimanov - Pranesh M
Well, Pranesh had prepared 42.Kc2 Ra4 43.Kc3 and now 43...b5! in the above position after which equality is forced with 44.cxb5 Rb4. The game actually followed 42...a4 43.Nd3 a3 44.Bc1 h5 45.h4 Ke8 46.Kb4 Rg2 etc and Black had sufficient counterplay hereafter to ensure the split of point.
Pranesh followed this up with an extraordinary 21-move miniature victory against GM Boris Savchenko. This was really an emphatic win and was much talked about. Boris chose the Scandinavian with the black pieces in this game and inordinately wasted time in the opening. The Indian exploited this to the fullest and launched a powerful kingside attack. Thus, not long after, the Russian player found himself completely crushed.
In the third round he stunned once again by drawing against Karthikeyan Murali, one of India's finest Grandmasters. This was a bit of a crazy time scramble as the 13-year-old later explained: "He [Karthikeyan] got in time pressure and I expected him to make mistakes so I played very fast but then I myself started going wrong and ended up in a losing position. But finally he had just one minute left on the clock and he failed to convert".
Next, Rasmus Svane chose the deeply theoretical Ruy Lopez Marshall in round four against him. He was outprepared a bit in the opening but finally, on move 33, the German found himself in a slightly worse position and gladly accepted a draw when the Indian offered it.
However, round five onwards things started to go downhill for him. He lost his first game to Vadim Zvjaginsev and was outprepared subsequently by Shant Sargsyan and Kirill Stupak in rounds seven and eight.
Vadim Zvjaginsev - Pranesh M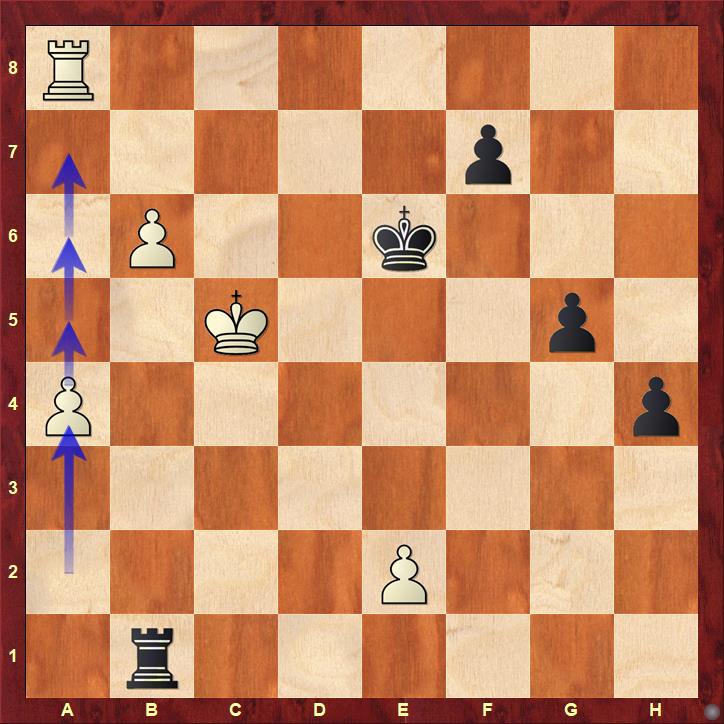 The tournament however ended in a pleasant note for him as he scored yet another 21-move victory, this time against IM Mihail Nikitenko, to finish with a score of 4.0/9
Mihail Nikitenko - Pranesh M
Pranesh is satisfied with his performance in this event and is happy that he has finally achieved the IM title. He has no definite plans next but he is focussed on getting his GM title as soon as possible. We will certainly keep a close eye on the youngster and will always remain keen to cover more of his exciting games!
---