Aeroflot R02: Sethuraman is one of the four leaders
Rauf Mamedov, Sethuraman S.P., Zhou Jianchao, and Shant Sargsyan are the four players who have emerged as leaders with perfect scores of 2.0/2 after two rounds at the ongoing Aeroflot Open 2020. Deep Sengupta, who pulled off a stunner in round one by defeating the young Uzbek prodigy Nodirbek Abdusattorov, found himself quite out of depth yesterday in a French sideline against Sethuraman. The latter thus took charge early on in this all India clash and displayed some high-class technique with his pair of bishops to bring the full point home. Elsewhere, players like Bharath Subramaniyam and Raja Harshit kept the solid show going, while Pranesh M pulled off the big shocker of the day by crushing GM Boris Savchenko in a mere 21 moves.
Sethuraman S.P. got into some serious trouble against Raunak Sadhwani in the first round of Aeroflot Open 2020 but somehow managed to turn the tables at the very last moment. His second round against Deep Sengupta was however a completely different story. Deep went for an offbeat sideline of the French defense with the black pieces but really couldn't pose any real challenge as Sethuraman kept improving his pieces slowly and steadily, maintaining a nagging edge throughout. On move 40, the bengal Grandmaster finally gave away and made the decisive error which allowed his opponent to fully unleash his bishop pair.
Sethuraman S.P. - Deep Sengupta, Round 2
Well, when you have already pushed b7-b6 and your bishop is on c6, it makes sense to just play Bc6-b7 but in the game Deep mysteriously went 11...Bxf3 although this is not a bad move at all but it seems a tad unprincipled from the human point of view. Perhaps keeping the light-squared bishop for the moment would have been wiser.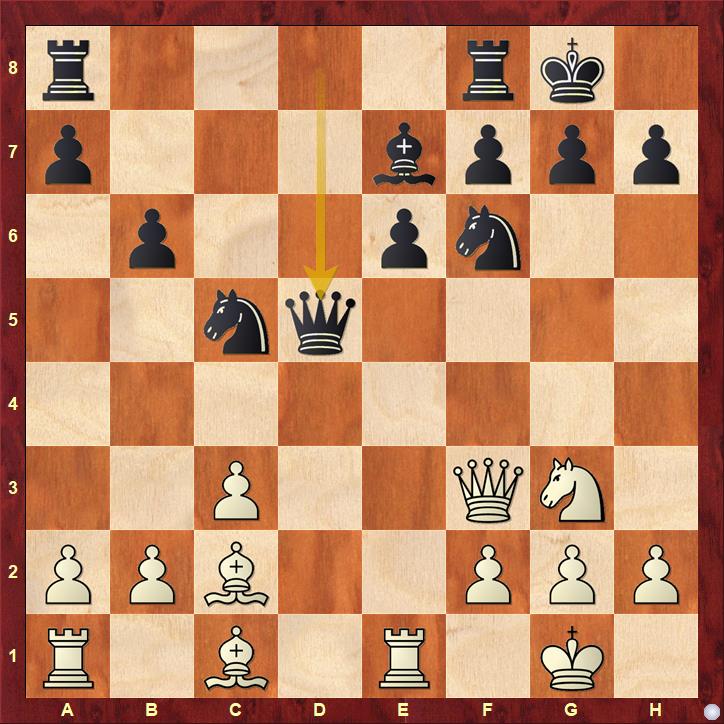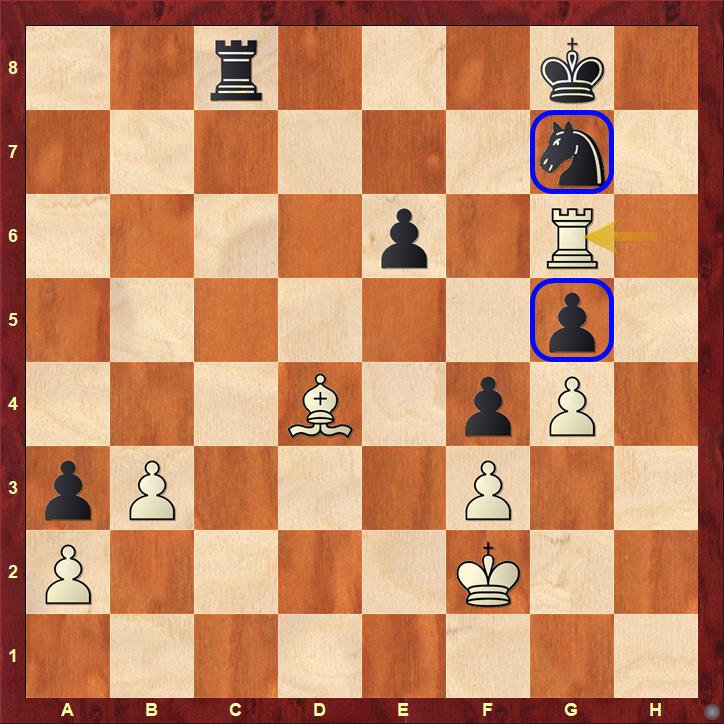 Photo Gallery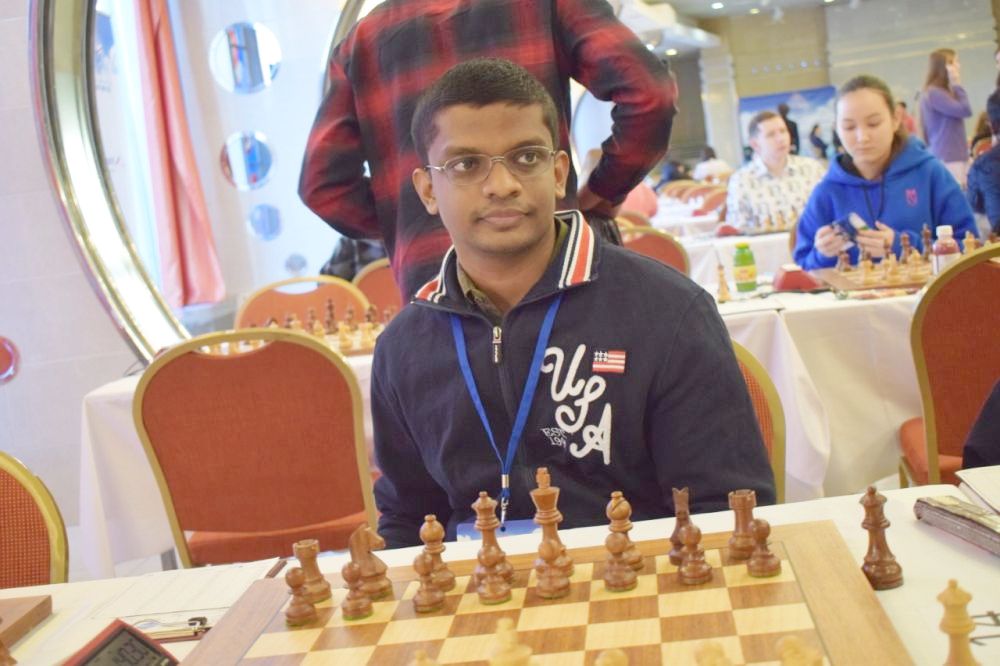 Results of top ten boards in round 2
Results of all Indians in round 2
Standings of players after round 2
| | | | | | | | | |
| --- | --- | --- | --- | --- | --- | --- | --- | --- |
| Rk. | SNo | | Name | FED | Rtg | Pts. | TB1 | TB2 |
| 1 | 11 | GM | Mamedov Rauf | AZE | 2643 | 2,0 | 1 | 0 |
| | 12 | GM | Sethuraman S.P. | IND | 2641 | 2,0 | 1 | 0 |
| | 23 | GM | Zhou Jianchao | CHN | 2622 | 2,0 | 1 | 0 |
| 4 | 36 | GM | Sargsyan Shant | ARM | 2594 | 2,0 | 0 | 0 |
| 5 | 1 | GM | Artemiev Vladislav | RUS | 2728 | 1,5 | 1 | 0 |
| | 4 | GM | Sjugirov Sanan | RUS | 2674 | 1,5 | 1 | 0 |
| | 5 | GM | Sarana Alexey | RUS | 2656 | 1,5 | 1 | 0 |
| | 6 | GM | Adhiban B. | IND | 2654 | 1,5 | 1 | 0 |
| | 7 | GM | Kovalev Vladislav | BLR | 2650 | 1,5 | 1 | 0 |
| | 17 | GM | Paravyan David | RUS | 2629 | 1,5 | 1 | 0 |
| | 19 | GM | Deac Bogdan-Daniel | ROU | 2626 | 1,5 | 1 | 0 |
| | 20 | GM | Durarbayli Vasif | AZE | 2625 | 1,5 | 1 | 0 |
| | 21 | GM | Zvjaginsev Vadim | RUS | 2623 | 1,5 | 1 | 0 |
| | 24 | GM | Jobava Baadur | GEO | 2620 | 1,5 | 1 | 0 |
| | 27 | GM | Kobalia Mikhail | RUS | 2609 | 1,5 | 1 | 0 |
| | 28 | GM | Svane Rasmus | GER | 2608 | 1,5 | 1 | 0 |
| | 29 | GM | Yilmaz Mustafa | TUR | 2607 | 1,5 | 1 | 0 |
| | 30 | GM | Karthikeyan Murali | IND | 2602 | 1,5 | 1 | 0 |
| | 31 | GM | Praggnanandhaa R | IND | 2602 | 1,5 | 1 | 0 |
| | 33 | GM | Can Emre | TUR | 2600 | 1,5 | 1 | 0 |
| | 34 | GM | Puranik Abhimanyu | IND | 2597 | 1,5 | 1 | 0 |
| | 37 | GM | Cordova Emilio | PER | 2593 | 1,5 | 1 | 0 |
| | 38 | GM | Aleksandrov Aleksej | BLR | 2592 | 1,5 | 1 | 0 |
| | 39 | GM | Vaibhav Suri | IND | 2591 | 1,5 | 1 | 0 |
| | 40 | GM | Petrosyan Manuel | ARM | 2590 | 1,5 | 1 | 0 |
| | 41 | GM | Wagner Dennis | GER | 2590 | 1,5 | 1 | 0 |
| | 43 | GM | Idani Pouya | IRI | 2577 | 1,5 | 1 | 0 |
| | 47 | GM | Sychev Klementy | RUS | 2563 | 1,5 | 1 | 0 |
| | 57 | GM | Sindarov Javokhir | UZB | 2537 | 1,5 | 1 | 0 |
| | 64 | GM | Visakh N R | IND | 2518 | 1,5 | 1 | 0 |
| | 67 | | Nesterov Arseniy | RUS | 2501 | 1,5 | 1 | 0 |
| | 68 | IM | Zanan Evgeny | ISR | 2500 | 1,5 | 1 | 0 |
| | 71 | IM | Suleymanli Aydin | AZE | 2474 | 1,5 | 1 | 0 |
| | 90 | FM | Pranesh M | IND | 2425 | 1,5 | 1 | 0 |
| | 96 | IM | Bharath Subramaniyam H | IND | 2402 | 1,5 | 1 | 0 |
---