Aeroflot R04+05: Bharath's opening misfortune and beastly glimpses of Adhiban
Bharath Subramaniyam scored a brilliant upset in round four defeating Zhou Jianchao of China but failed to hold his own against the Azerbaijani veteran Rauf Mamedov. Sethuraman S.P. too slipped down the rank-list after suffering his first loss of the tournament in the hands of Manuel Petrosyan. Elsewhere, Adhiban Baskaran kept his solid form going with intermittent show of ferocity, while Praggnanandhaa R. was stunned by an opening novelty. Rounds four and five of the Aeroflot Open were full of instructive action and in this combined report we bring you the highlights, games, photos, and much more.
Bharath's magic spell is finally broken!
Bharath Subramaniyam's brilliant run was halted rather unceremoniously by Rauf Mamedov in the fifth round of Aeroflot Open 2020. The in-form 13-year-old was surprised and outplayed in the opening itself as the Azerbaijani Grandmaster unleashed his preparation in the c3 Sicilian with white pieces. Bharath faltered early, allowing an unpleasant queenside expansion with b4-b5, and thereafter had to exile his knight to the edge of the board. Rauf, on the other hand, coordinated his pieces well and commanded more space throughout. It was finally on move 37 when the Indian crumbled under pressure and conceded his opponent a strong passer on the c-file. After this, only a dozen more moves were made on the board before the youngster resigned.
Rauf Mamedov - Bharath Subramaniyam, Round 5
To make it very clear, b4-b5 is indeed a threat and Black really can't afford to wait here. For instance, if he plays a dummy move like 12...h6 then comes 13.b5 Na5 14.Ba3+ Kd8 15.Rd1+ Bd7 16.Nd6 etc with the powerful threat of Nxf7 and there's no real defense as 16...Rf8 runs into the crushing 17.Ne5. Also note the fact that the simple 12...a6 (preventing b4-b5) is not possible because of the loose bishop on b6. Bharath's best hope here was 12...Ne4! defending the all important d6 square but in the game he erred with 12...Bc7 and after this Rauf took charge with 13.b5 Na5 14.Ba3+ Ke8 15.Nd6+ Bxd6 etc.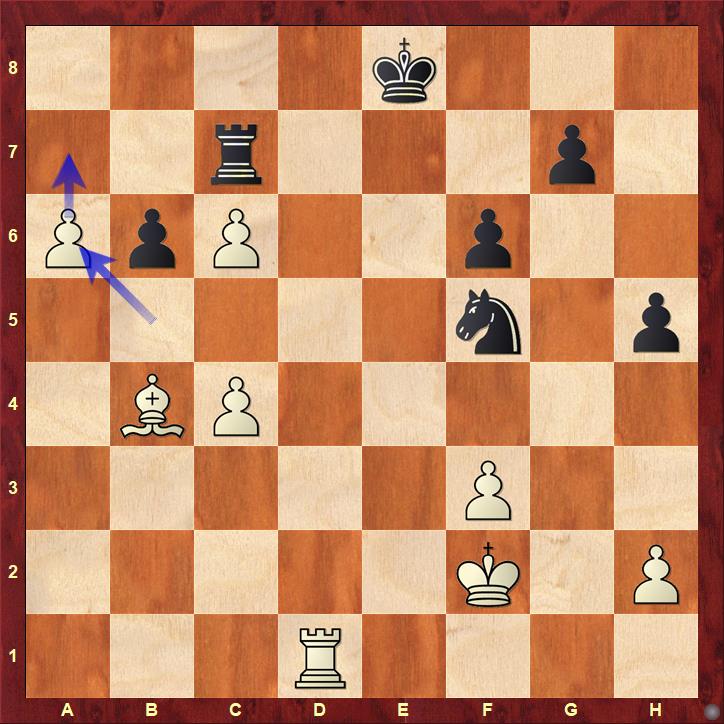 With this defeat Bharath's spree was abruptly broken and he has now slipped to the third place with 3.5/5 points. In any case, it has to be said, the youngster has played some phenomenal chess so far. Check out the following game of his from the previous round where he convincingly defeated the strong 2622-rated Chinese Grandmaster Zhou Jianchao.
Adhiban turns on beast mode against Emre Can
Adhiban Baskaran - Emre Can, Round 4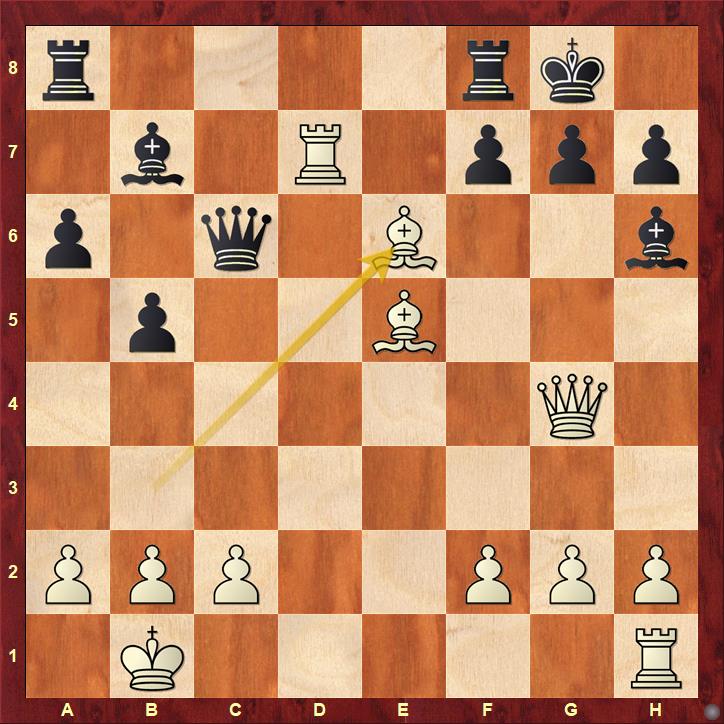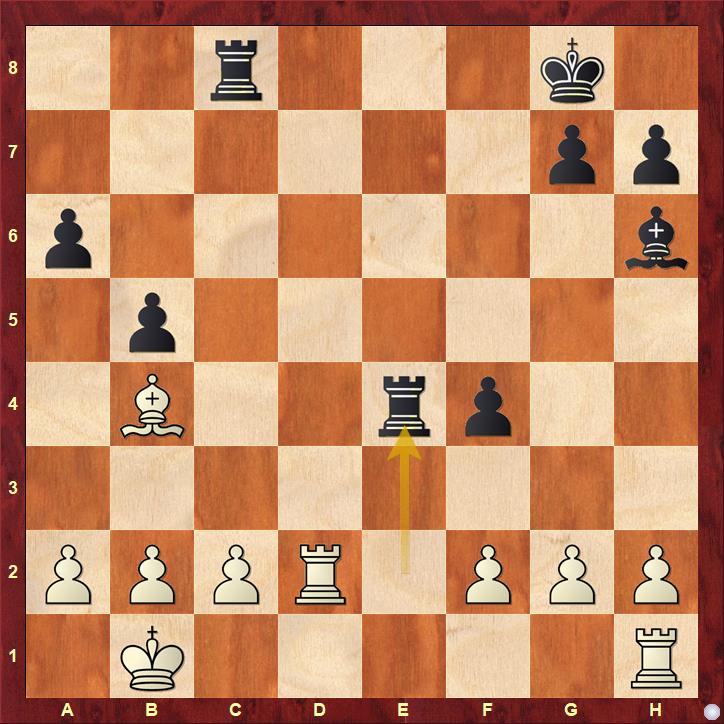 Photo Gallery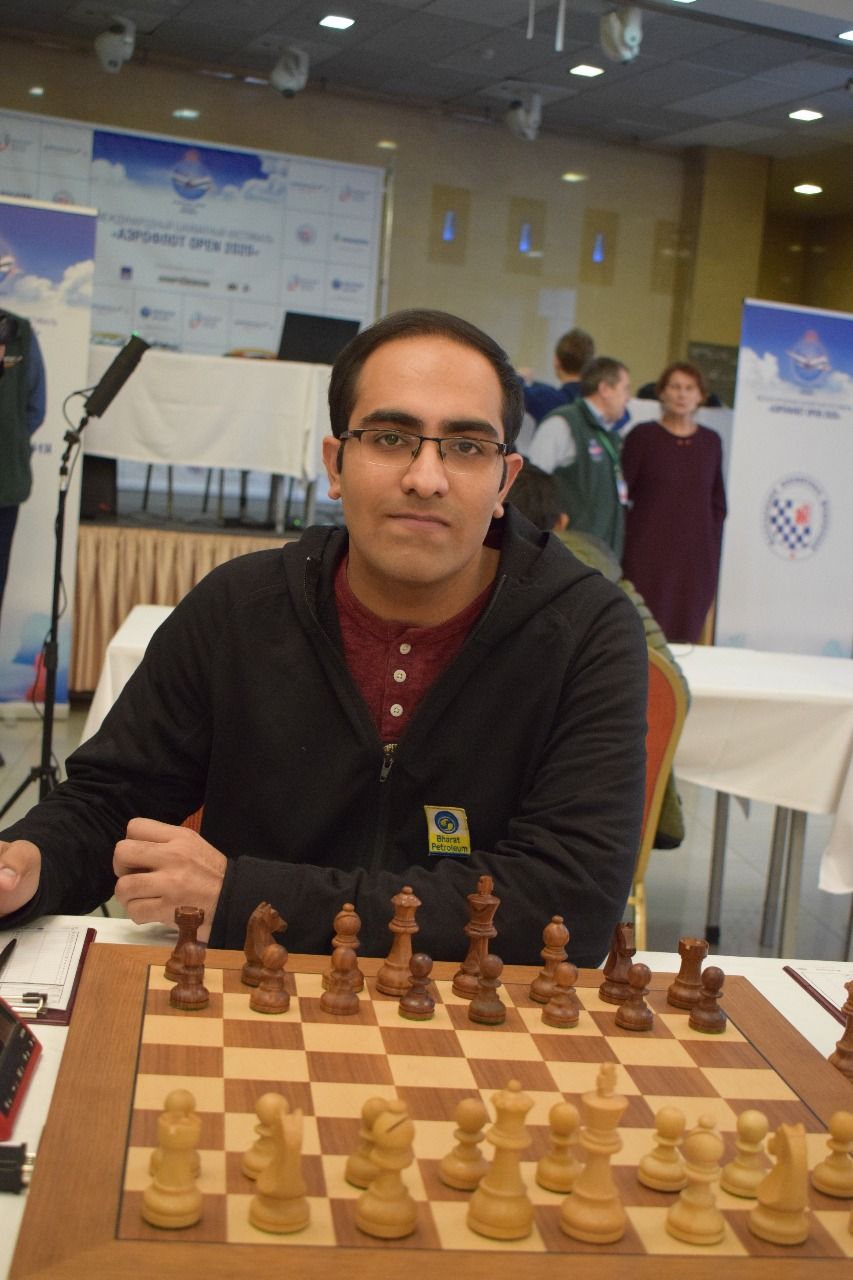 Round five results
Round four results
Standings after round five
| | | | | | | | | |
| --- | --- | --- | --- | --- | --- | --- | --- | --- |
| Rk. | SNo | | Name | FED | Rtg | Pts. | TB1 | TB2 |
| 1 | 11 | GM | Mamedov Rauf | AZE | 2643 | 4,5 | 2 | 2562 |
| 2 | 40 | GM | Petrosyan Manuel | ARM | 2590 | 4,0 | 2 | 2559 |
| 3 | 96 | IM | Bharath Subramaniyam H | IND | 2402 | 3,5 | 3 | 2622 |
| 4 | 4 | GM | Sjugirov Sanan | RUS | 2674 | 3,5 | 3 | 2585 |
| 5 | 6 | GM | Adhiban B. | IND | 2654 | 3,5 | 3 | 2576 |
| 6 | 43 | GM | Idani Pouya | IRI | 2577 | 3,5 | 3 | 2566 |
| 7 | 8 | GM | Jumabayev Rinat | KAZ | 2646 | 3,5 | 3 | 2518 |
| 8 | 29 | GM | Yilmaz Mustafa | TUR | 2607 | 3,5 | 3 | 2504 |
| 9 | 5 | GM | Sarana Alexey | RUS | 2656 | 3,5 | 2 | 2584 |
| 10 | 17 | GM | Paravyan David | RUS | 2629 | 3,5 | 2 | 2562 |
| | 38 | GM | Aleksandrov Aleksej | BLR | 2592 | 3,5 | 2 | 2562 |
| 12 | 13 | GM | Riazantsev Alexander | RUS | 2639 | 3,5 | 2 | 2556 |
| 13 | 15 | GM | Aravindh Chithambaram Vr. | IND | 2630 | 3,5 | 2 | 2543 |
| 14 | 26 | GM | Smirin Ilia | ISR | 2615 | 3,5 | 2 | 2506 |
| 15 | 21 | GM | Zvjaginsev Vadim | RUS | 2623 | 3,5 | 2 | 2497 |
| 16 | 48 | GM | Antipov Mikhail Al. | RUS | 2562 | 3,5 | 2 | 2443 |
| 17 | 44 | GM | Savchenko Boris | RUS | 2573 | 3,5 | 2 | 2432 |
| 18 | 64 | GM | Visakh N R | IND | 2518 | 3,0 | 3 | 2619 |
| 19 | 68 | IM | Zanan Evgeny | ISR | 2500 | 3,0 | 3 | 2616 |
| 20 | 12 | GM | Sethuraman S.P. | IND | 2641 | 3,0 | 3 | 2582 |
---