Aeroflot Open Chess Festival begins, Indians looking to take the event by storm
The Aeroflot Open Chess Festival has begun in Moscow and will continue till the 29th of this month. Featuring players like Vladislav Artemiev, Gabriel Sargissian, Parham Maghsoodloo, Alexey Sarana, and Adhiban Baskaran, it is one of the most exciting events to follow. The unique time control of 100 minutes for the first 40 moves plus 50 minutes for the next 20 and 15 minutes for the rest with an increment of 30 seconds per move that is being followed in the open A section is expected to produce long and exciting fights between the players. We bring you a preview of the tournament along with a brief report of the first round.
The Aeroflot Open Chess festival is taking place from the 18th to 29th of February at the Hotel Cosmos in Moscow. Sponsored by the Aeroflot-Russian Airlines and organized by the Russian Chess Federation in cooperation with the Association of Chess Federations, the festival comprises three open tournaments each of which is a nine-round Swiss event. The Open A, for players rated 2550+ and talented juniors, has an eye-popping first prize of €18,000, while the total prize fund for the three opens and blitz tournament is €140,000. The Indians unsurprisingly make for one of the highest representations in the event. Twenty-five players are competing in the A category alone with Adhiban Baskaran as the highest rated followed by Sethuraman S.P, S.L.Narayanan, and Aravindh Chithambaram.
The tournament also invites talented juniors rated below 2550 to participate in the A category. Thus players like Raunak Sadhwani, Aditya Mittal, Sreeshwan Maralakshikari, Leon Mendonca, and Pranesh M have all enrolled themselves in open A.
Most of the games in round one ended as expected in favour of the higher-rated players but there were indeed some upsets here and there. From Indian perspective Deep Sengupta's surprising victory against the talented Uzbek youngster Nodirbek Abdusattorov, and Aravindh Chithambaram loss against compatriot Visakh NR were the most important.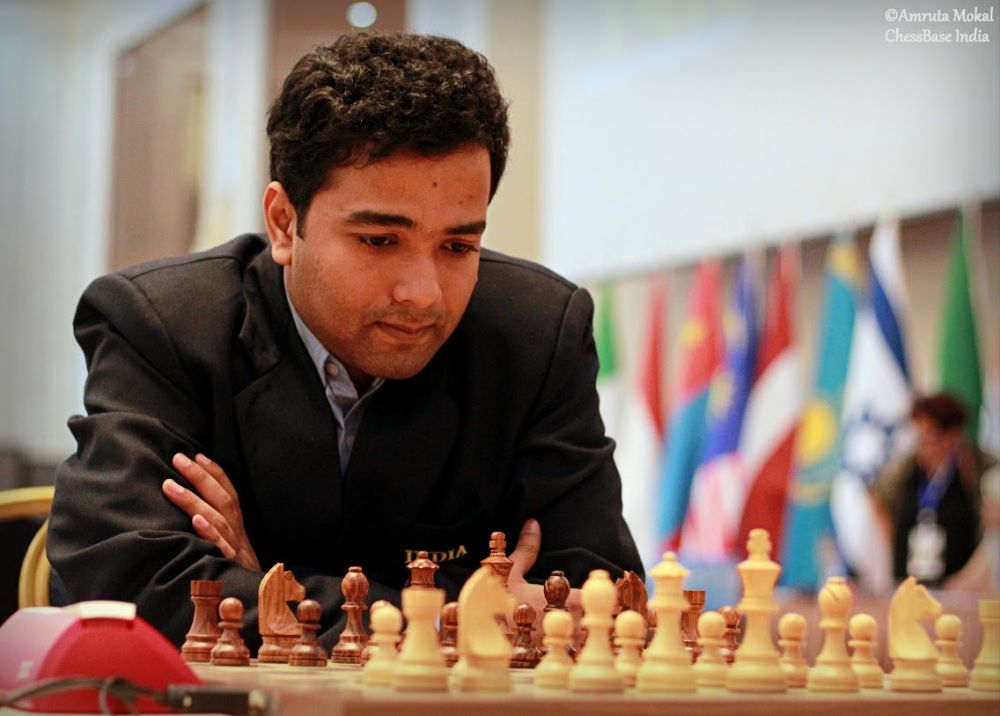 Deep Sengupta - Nodirbek Abdusattorov, Round 1
Aravindh Chithambaram - Visakh NR, Round 1
Raunak Sadhwani - Sethuraman SP, Round 1
An important upset was also caused by IM Bharath Subraman who defeated Mikhail Antipov with the Black pieces. Apart from these the juniors displayed promising chess in the first round. Leon Mendonca, Sreeshwan Maralakshikari, Pranesh M, and Aditya Mittal all proved their mettle by drawing against higher-rated opposition.
Results of the top ten boards
Results of all Indian players
---