ChessMood Open R2: Petrosian escapes defeat against Moksh
GM Narayanan S L, GM R Praggnanandhaa, GM Abhimanyu Puranik and IM Mitrabha Guha are the four Indians along with five other players who are at 100% score 2.0/2 at the conclusion of the second round of ChessMood Open. IM Bharath Subramaniyam H continues his good form as he drew with GM D Gukesh. IM Pranav Anand and IM Moksh Amit Doshi drew with GM Shant Sargsyan and GM Tigran L Petrosian respectively. WIM Aakanksha Hagawane held IM Vaishali to a draw. Round 3 will witness an interesting all-Indian battle, a rematch from the previous event Junior U21 Round Table Open between Arjun Erigaisi and Bharath Subramaniyam H. Round 3 starts today from 4:30 p.m. IST. Photo: Rupali Mullick
Narayanan, Praggnanandhaa, Abhimanyu and Mitrabha among the lead
IM Moksh Amit Doshi scored six IM-norms before becoming an International Master. In the second round, GM Tigran L Petrosian was on the brink of defeat against him, however, the 17-year-old overpushed his strong passed pawn and had to sacrifice it to split the point.
Narayanan - Petriashvili: 1-0
Lasker said, "The hardest game to win is a won game". GM Narayanan S L faced a similar situation against IM Nikoloz Petriashvili (GEO).
White got decisive advantage after 25 moves and arrived at a major piece ending after 31st move. There is no doubt that White is completely winning, yet it is not easy to win immediately. You have to plan meticulously and be aware of your opponent's resources. Find out what should be the winning plan for White here. Narayanan showed fine technique and slowly created new weaknesses, exploited them to his advantage to convert into a full point.
Bharath - Gukesh: 0.5-0.5
Both IM Bharath Subramaniyam H and GM D Gukesh are in a terrific form and had a good skirmish.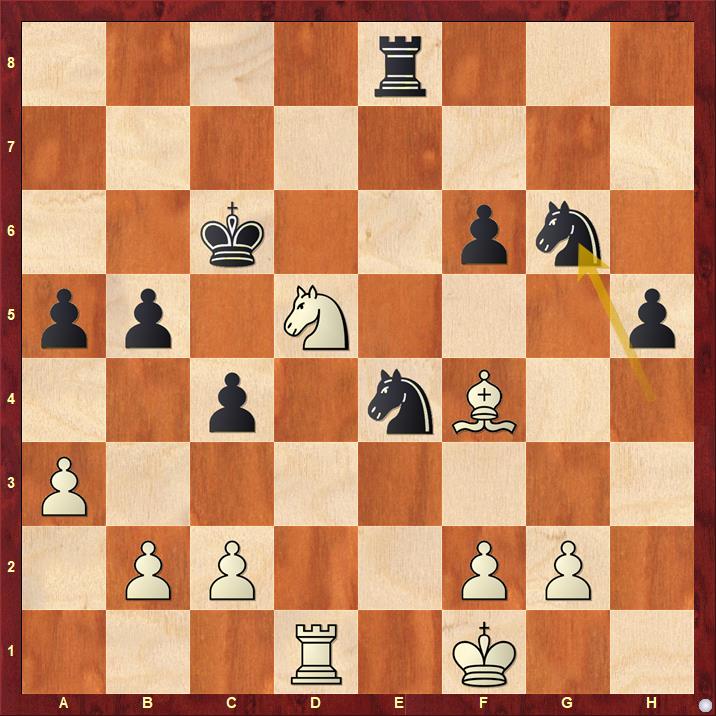 40...Ng6 cost Black the f6-pawn 41.Nxf6 Nxf6 42.Rd6+ Kc5 43.Rxf6 Nxf4 44.Rxf4 and White got himself in a good position to push for a win. 40...Nf5 could have prevented the loss of the pawn.
White is in complete control. Find out the correct plan for White after 55...Kb5. The game continued 56.Kf3 Rd3+ 57.Kg2 a3 and it headed towards a draw.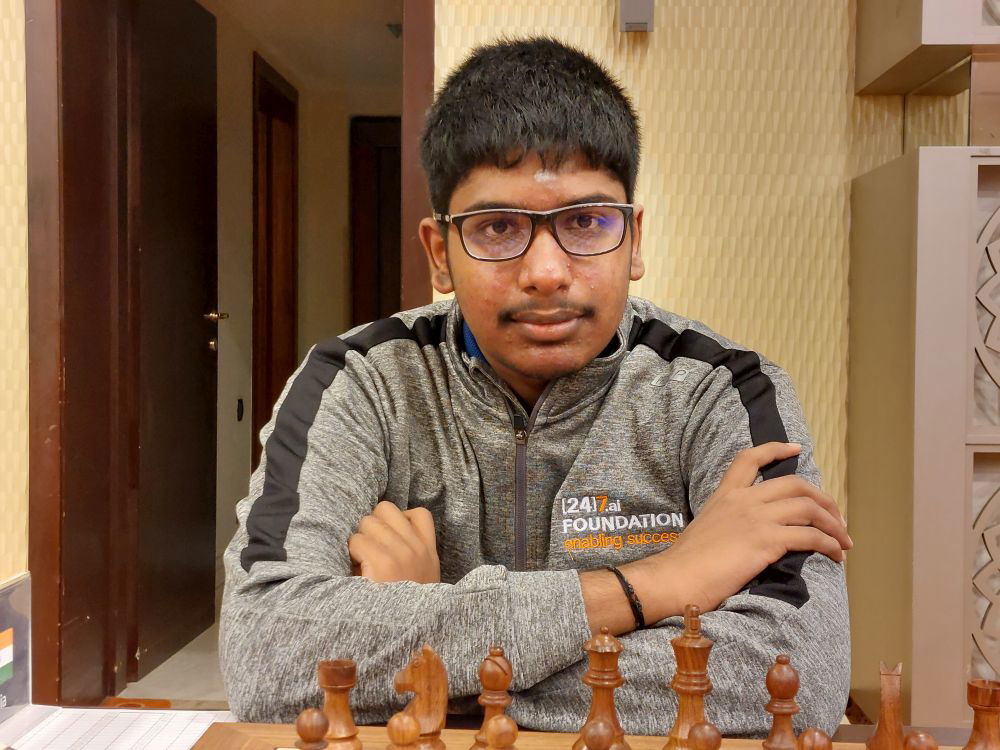 Padmini - Abhimanyu: 0-1
In an already difficult position, IM Padmini Rout made a tactical error which cost her the game against GM Abhimanyu Puranik.
29.Qe4 would have continued the fight. Find out why 29.Qxc6 does not work.
Petrosian - Moksh: 0.5-0.5
IM Moksh Amit Doshi was better for the better part of the endgame and had GM Tigran L Petrosian on the ropes.
Find out the winning continuation for Black. Unfortunately for Black, he played 54...d2 and allowed White to escape with a draw.
For more Round 2 photos, please click here.
Highlights
Here are a few interesting finishes of Round 2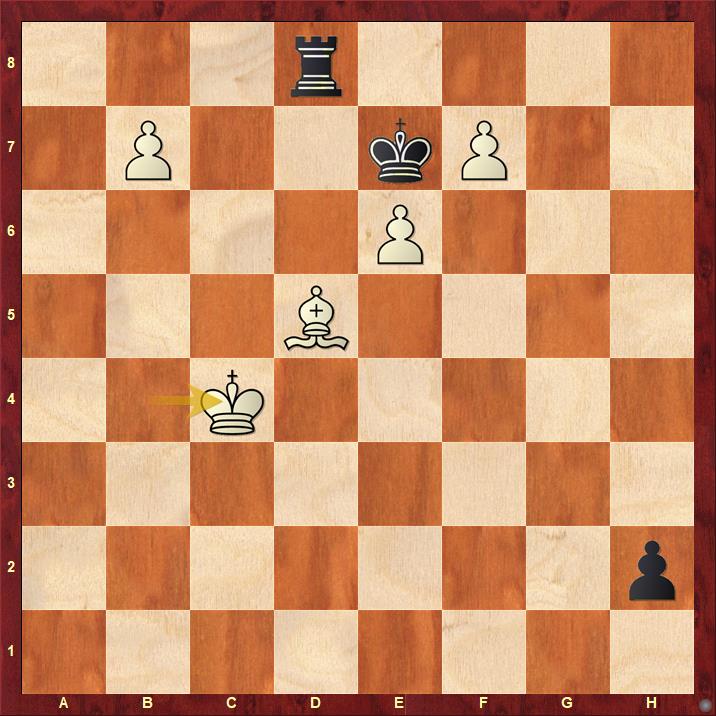 Replay Round 2 games
The tournament is taking place at Tsaghkadzor Marriott Hotel, Tsaghkadzor in Armenia from 4th to 12th October 2021. Time control is 90'/40 + 30' + 30" per move. Everyday game starts at 3 p.m. local time (4:30 p.m. IST), except 12th October, the final round will start at 10:30 a.m. local time (12 p.m. IST).
Round 2 results
Round 3 pairings
Links
---