ACL 1st Super League 2018: KCA and DCA are the finalists in Unrated category
Kunte's Chess Academy of Pune, Maharashtra and Dynamic Chess Academy of Rajkot, Gujarat are the first two finalists in ACL 1st Super League 2018 in Unrated category. KCA defeated City Chess Club Bhuj after two draws and then winning the tie-breaker blitz match. DCA also had a similar start in the first match against d'pawn Chess Academy of Amravati, Maharashtra. They defeated their opponent dpCA 3-1 in the second semi-final to secure a spot in the final. They will collide against each other in a best of two match on 20th August 2018 to claim the bragging rights to be the best academy in Unrated category.
It's Pune, Maharashtra vs. Rajkot, Gujarat in ACL 1st Super League 2018 Unrated finals
10-year old, Nikhil Chitale, Fifth standard student of Symbiosis Primary School, was given a tall order of defeating his opponent, Nirav Ganwani of City Chess Club. Before their tie-breaker face-off, they both had lost only one match till then. Nikhil played the second semi-final match and he won it, Nirav however lost his second semi-final match against another opponent. So little Nikhil had all the momentum with him heading into what would be one of the toughest blitz match for him, not because of the difficulty, it is for the responsibility he had on his shoulders.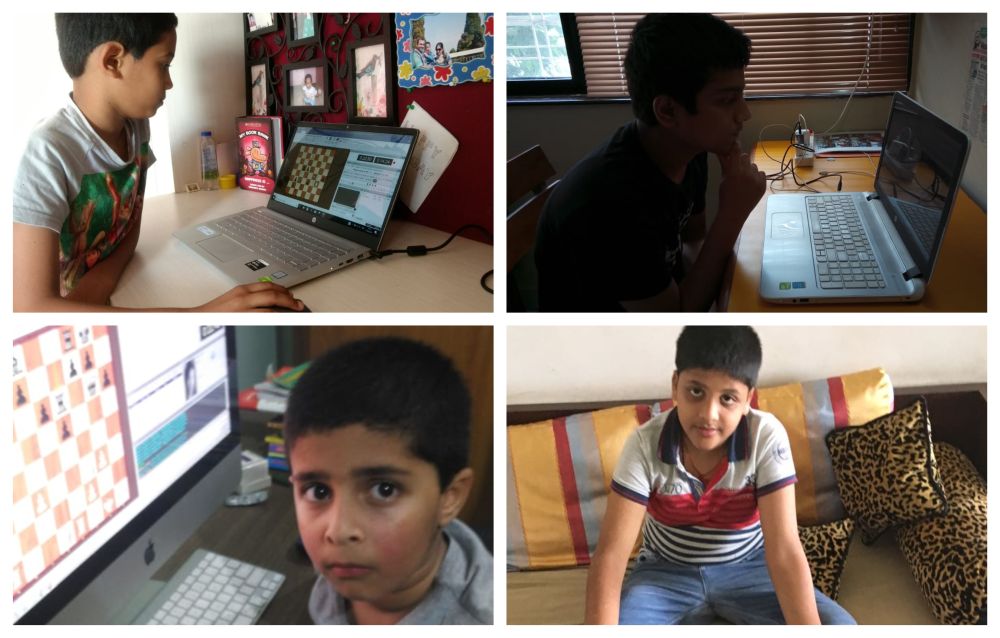 Meet Parmar won the final game against Mayur Raut of d'pawn Chess Academy of the 2nd semi-final, although he just needed a draw for his team to secure a final berth, however he played a marathon game and secured a win for his team. From the get go, he went for an attack but did not necessarily earn him a quick win or a huge decisive advantage.
City Chess Club Bhuj will face d'pawn Chess Academy for 3rd-4th place match on 16th August in a best of two match. Kunte's Chess Academy will face Dynamic Chess Academy on 20th August 2018
Aim of the Academy Chess League (ACL):
There are many chess academies all over the world. However, in terms of playing practice and partners they are bounded by geographical limitations. The Academy Chess League by ChessBase India wants to overcome these limitations and barriers and ensure that academies, schools and institutions situated in one part of the world can compete against teams anywhere on the planet. The aim is to play high quality chess and that's why the time control of 45 minutes + 10 seconds has been decided. ACL is an initiative by ChessBase India that will be played online on the Playchess platform. Over 300 players from 50 institutions have registered with us for the 1st Super League that has begun from the 1st of July. The second league will soon follow, so stayed tuned!
Related articles:
And we are off! The 1st Super League of ACL begins!
Dramatic result in Group B of Unrated Category in ACL 1st Super League 2018
Innovators Chess Academy earn huge victories in ACL 1st Super League 2018
Pawan showcases his endgame skill in ACL 1st Super League 2018
8-year old kid shows never give up attitude in ACL 1st Super League 2018
ACL 1st Super League 2018 Unrated category Semi-finalists revealed
ACL 1st Super League 2018: All Semi-finalists revealed
---