Innovators Chess Academy earn huge victories in ACL 1st Super League 2018
The inception behind Academy Chess League was to bring all kids together and battle against the top academies to improve. Trainers get the practice games ready to analyze and help out the game. Bengaluru has the maximum number of teams participating in this 1st Super League 2018. So it's bound to be that Bengaluru teams will eventually face each other. Innovators Chess Academy is one such academy that has proved to win by huge margins against other academies in round 1. This report contains results of round 1 in unrated category and a few interesting position arising out of the game. Photo: Sushrutha Reddy/Innovators Chess Academy
Innovators and Kunte's Chess Academy dominate Day 4
When we asked Sushrutha Reddy, coach of Innovators Chess Academy about his team's performance, he said "The margin of 4-0 was expected as I knew all the other kids from the other Academy. Thus, I had told the Team to go for 4-0 and in the end, it turned out to be a comfortable victory."
Tattva Chess Academy - Achievers and Kunte's Chess Academy win their matches emphatically on Day 5
After the game, Sushrutha said, "I didn't anticipate the wide margin of 3.5-0.5. I had thought it would be a close game. It definitely augurs well with regards to the confidence levels of the kids and primarily, these formats actually bring kids together."
Clash of the behemoths: Matrix Chess Academy drew with Chess Gurukul Senior on Day 6

Despite Aarush Uday Khanaa being unable to play due to technical problem on his end and Arunika being unable to continue due to her connection error, Kabir Singh Ahuja and Navya Tayal's correct endgame play in each of their respective King-pawn endgame, allowed MCA to draw with CGS.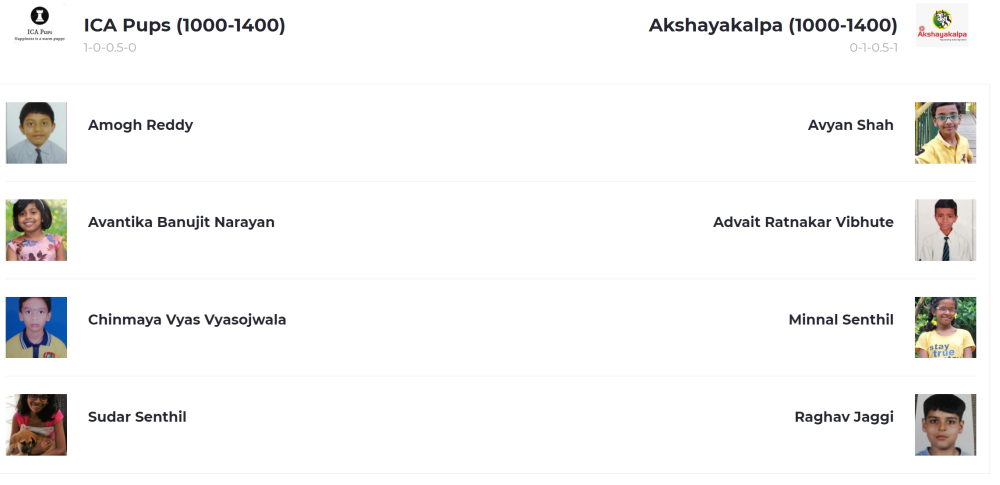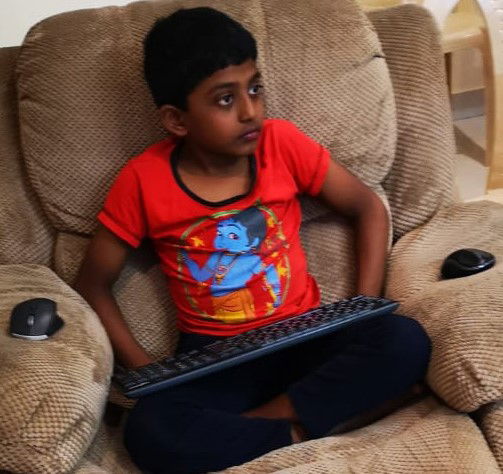 About ACL, Sushrutha who is the coach and manager of ICA, ICA Pups and Akshayakalpa says, "Kudos to you guys for having brought together all the Teams and having taken the pain to organize this."
Solutions:
Related articles:
And we are off! The 1st Super League of ACL begins!
Dramatic result in Group B of Unrated Category in ACL 1st Super League 2018
---