World Juniors Rd.03+04: Petrosian would have been proud
On 17th of October 2019, the World Juniors 2019 had two rounds. After the final game ended we already had clarity on who has the early lead in the event. In the open section we have three players who are sharing the lead with 3.5/4 - Miguel Ruiz from Spain, Evgeny Shtembuliak from Ukraine and the local favourite R. Praggnanandhaa. In this article we analyze one game of Praggnanandhaa and one game of Shtembuliak in great depth. While Pragg teaches you the art of exchange sacrifices, Shtembuliak shows you how to play positions in which you are winning. In the girls section we have Boldbaatar Altantuya from Mongolia who is on 4.0/4 and is the sole leader. A detailed report from New Delhi.
Praggnanandhaa's exchange sacrifice
A rook is worth five pawns and a bishop's worth is three pawns. This is taught to us right from the initial stages of our chess journey. However, material as a concept in chess is not static. It is dynamic in nature. A better placed bishop may well be more valuable than a rook. A rook without open files can often be quite useless. The more experienced and knowledgeable a player becomes, the better is his understanding of the material imbalance in chess. In my opinion, in the fourth round of the World Junior Championships 2019, Praggnanandhaa showed the positional understanding of highest nature. He played an exchange sacrifice which would have made the master of exchange sacrifices Tigran Petrosian smile, if he were alive.
Praggnanandhaa vs Batsuren, round 4
Praggnanandhaa took 15 minutes on his clock and came up with a very interesting plan. He saw that the Black weaknesses are mainly on the queenside - the c6 and a6 pawns being the main ones. Hence, a knight on b4 would be ideally placed. How to get it there?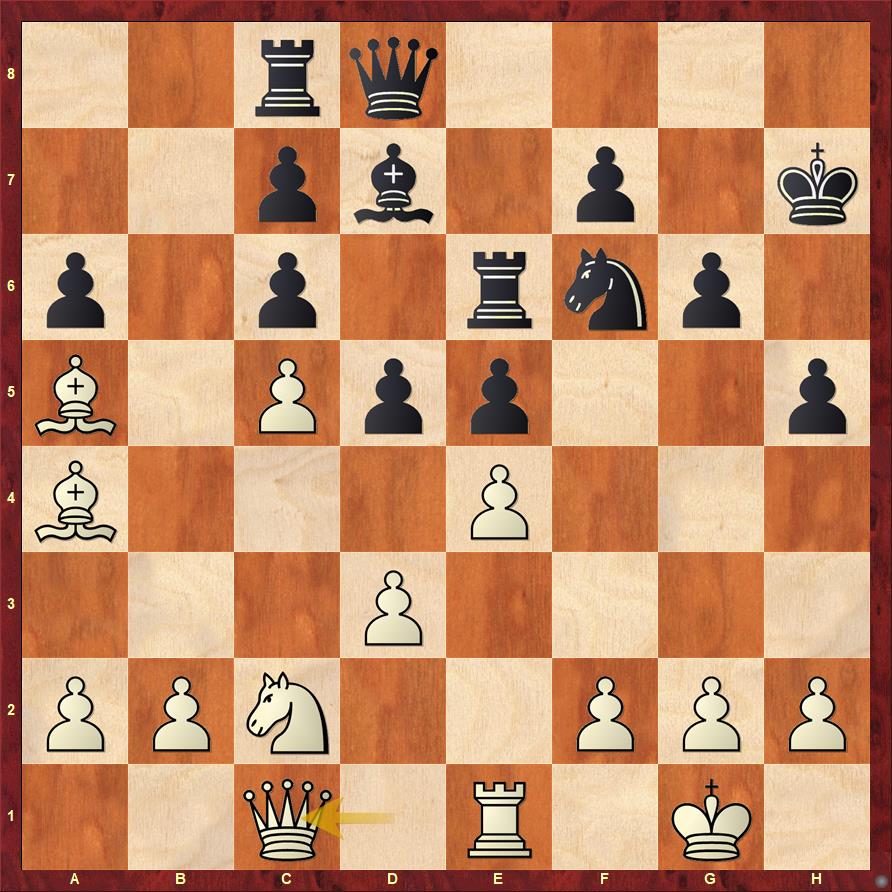 Praggnanandhaa's opponent was no pushover. He is a strong IM with an Elo of 2454. But he was unable to sense the changing nature of the position and its dynamics as well as the 14-year-old could. This game is an excellent example to illustrate the talent of the youngster.
Winning a won position masterclass by Shtembuliak
After the game ended we caught up with Evgeny and he gave us a masterclass in how to win winning positions.
1. When you are winning, you must try and not to hurry.
2. You must calculate each and every possibility carefully so that your opponent cannot surprise you.
3. You must have the energy to sustain throughout the game. In this respect it is important that you are physically fit.
In a nutshell to become a better converter of winning positions into full point you must be patient, you must be a good calculator and you must be physically fit!
Let's have a look at how Shtembuliak managed to show all of this in his game:
Shtembuliak vs Drygalov, round 3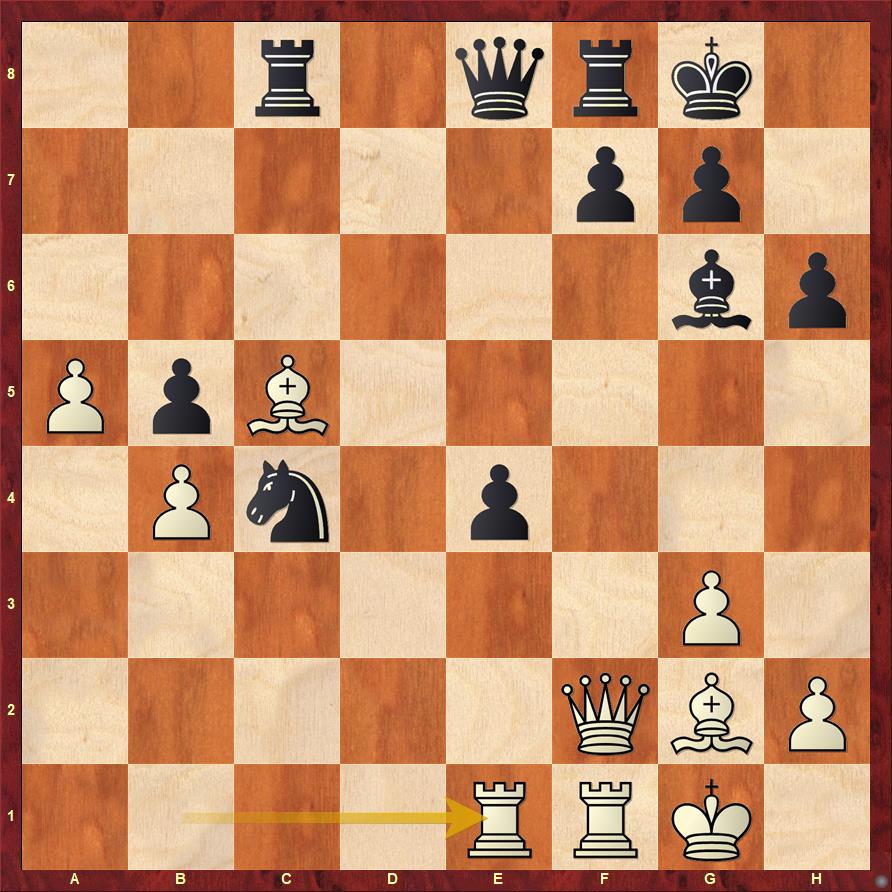 One of the variations that Shtembuliak considered reached this position. It is easy to say White is winning here. But a good converter of better positions always looks at opponents resources. Here Shtembuliak saw that Black can play Rxg2+ and after Kxg2 Qa8+, he can pick up the a6 pawn. Yes, White is still better, but the win is greatly complicated. If you are able to see such resources for your opponent, you can convert better positions more frequently.
White is a rook up, so he must be better, right? Well, Black plays the move ...f6! here and...
Sole leader in the women's section:
Altantuya vs Katkov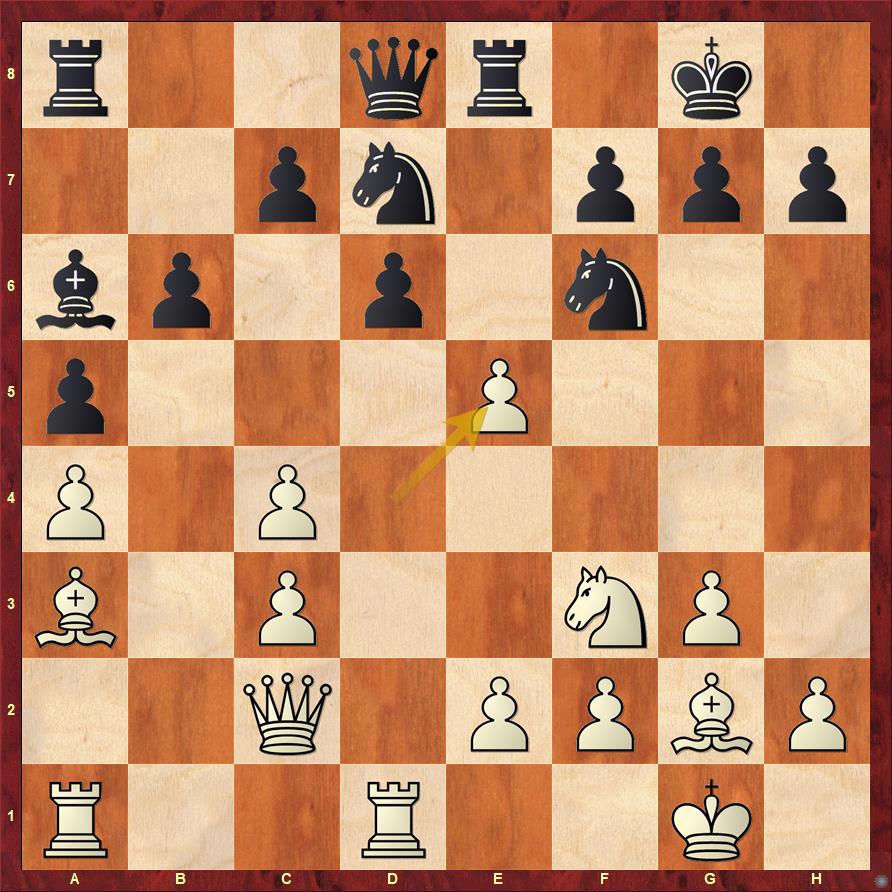 It was important here to give up some material starting with ...Nxe5. Nxe5 Rxe5 Bxa8 Qxa8. The resulting position is not so bad for Black and he has very good compensation. In the game Black went ...dxe5 and after Ng5! it was all over. There were just too many things hanging - a8, d7 and also pressure on h7.
The Iran - Israel issue
This is not something new anymore in the chess world. We have seen a number of cases where the Iranian players did not turn up for their games when paired against Israeli opponents. Aryan Gholami not just lost a point, but he got so depressed that he withdrew from the tournament as well. A medical certificate was submitted to the arbiters to show that the youngster was not feeling well and hence didn't play the round.
Another disappointing forfeit by an Iranian player against an Israeli, at the World Junior Ch. today. #FIDE is not prepared to tolerate chess being used for political purposes. Unless there are changes, strong measures will be taken. pic.twitter.com/bprcXMldlc

— Nigel Short (@nigelshortchess) October 17, 2019
After reading this tweet, I wonder if we can blame the Iranian youngster for not showing up to the game. The boy if he plays the game would have to face dire consequences back home. As a player who has just become Iran's latest GM, he would have loved to play his fourth round and not throw away his point. But, it is quite possible that playing this game would put his entire chess career at risk. It seems as if this incident affected Aryan in a way that he has decided to withdraw from the event. Spare a thought for the youngster. Being an Iranian chess player is not easy. Especially when you have guys like Firouzja, Maghsoodloo, Tabatabaei etc. who are always fighting for the top places in most of the tournaments they play. Whenever, they participate in a tournament they have to worry about being paired against an Israeli opponent and losing a full point. The Iranian Government must do something about this or else these youngsters who can bring pride and glory to their nation, actually find themselves in a Zugzwang like situation, like it happened for Aryan at the World Juniors.
Interesting positions:
Karthikeyan vs Aaryan Varshney
Karthikeyan realized that there is a nice juicy square on e5 waiting for his knight. Hence, he played the move Ng2 with the idea of Ne1-f3-e5. Here's the complete game with annotations by WIM Angela Frank Jain:
Percivaldi vs Hakobyan
Standings after round 4 in the open section:
| | | | | | | | | | | | |
| --- | --- | --- | --- | --- | --- | --- | --- | --- | --- | --- | --- |
| Rk. | SNo | | | Name | FED | Rtg | Bdld | Pts. | TB1 | TB2 | TB3 |
| 1 | 10 | | GM | Santos Ruiz Miguel | ESP | 2560 | | 3,5 | 0,0 | 9,0 | 11,0 |
| 2 | 7 | | GM | Shtembuliak Evgeny | UKR | 2577 | | 3,5 | 0,0 | 7,5 | 9,5 |
| | 8 | | GM | Praggnanandhaa R | IND | 2567 | | 3,5 | 0,0 | 7,5 | 9,5 |
| 4 | 38 | | IM | Agmanov Zhandos | KAZ | 2403 | | 3,0 | 0,0 | 8,5 | 9,0 |
| 5 | 6 | | GM | Sargsyan Shant | ARM | 2580 | | 3,0 | 0,0 | 8,0 | 10,0 |
| 6 | 17 | | IM | Khanin Semen | RUS | 2507 | | 3,0 | 0,0 | 8,0 | 10,0 |
| 7 | 2 | | GM | Karthikeyan Murali | IND | 2617 | | 3,0 | 0,0 | 8,0 | 9,5 |
| 8 | 26 | | IM | Haria Ravi | ENG | 2463 | | 3,0 | 0,0 | 8,0 | 9,0 |
| 9 | 70 | | FM | Aaryan Varshney | IND | 2239 | | 3,0 | 0,0 | 7,5 | 9,5 |
| 10 | 9 | | GM | Hakobyan Aram | ARM | 2561 | | 3,0 | 0,0 | 7,5 | 9,5 |
| 11 | 43 | | FM | Amartuvshin Ganzorig | MGL | 2391 | | 3,0 | 0,0 | 7,5 | 9,0 |
| 12 | 16 | | GM | Iniyan P | IND | 2509 | | 3,0 | 0,0 | 7,5 | 9,0 |
| 13 | 25 | | IM | Costachi Mihnea | ROU | 2463 | | 3,0 | 0,0 | 6,5 | 8,0 |
| 14 | 50 | | | Wang Shixu B | CHN | 2370 | | 3,0 | 0,0 | 6,5 | 7,5 |
| 15 | 31 | | IM | Raja Harshit | IND | 2440 | | 3,0 | 0,0 | 6,0 | 8,0 |
| 16 | 46 | | IM | Mendonca Leon Luke | IND | 2388 | | 3,0 | 0,0 | 6,0 | 6,5 |
| 17 | 51 | | IM | Raja Rithvik R | IND | 2369 | | 3,0 | 0,0 | 5,5 | 6,5 |
| 18 | 29 | | IM | Batsuren Dambasuren | MGL | 2454 | | 2,5 | 0,0 | 8,5 | 9,5 |
| 19 | 4 | | GM | Kollars Dmitrij | GER | 2587 | | 2,5 | 0,0 | 8,0 | 10,5 |
| | 48 | | CM | Aronyak Ghosh | IND | 2380 | | 2,5 | 0,0 | 8,0 | 10,5 |
Standings after round 4 in girls section
| | | | | | | | | | | |
| --- | --- | --- | --- | --- | --- | --- | --- | --- | --- | --- |
| Rk. | SNo | | | Name | FED | Rtg | Pts. | TB1 | TB2 | TB3 |
| 1 | 20 | | WFM | Altantuya Boldbaatar | MGL | 2277 | 4,0 | 0,0 | 7,0 | 9,0 |
| 2 | 14 | | WIM | Rakshitta Ravi | IND | 2310 | 3,5 | 0,0 | 8,5 | 10,5 |
| | 21 | | WIM | Arpita Mukherjee | IND | 2271 | 3,5 | 0,0 | 8,5 | 10,5 |
| 4 | 24 | | WIM | Priyanka Nutakki | IND | 2248 | 3,5 | 0,0 | 8,0 | 9,5 |
| | 25 | | WIM | Alinasab Mobina | IRI | 2239 | 3,5 | 0,0 | 8,0 | 9,5 |
| 6 | 6 | | FM | Assaubayeva Bibisara | KAZ | 2381 | 3,5 | 0,0 | 7,0 | 9,0 |
| 7 | 29 | | WCM | Mrudul Dehankar | IND | 2227 | 3,0 | 0,0 | 9,5 | 9,5 |
| 8 | 5 | | WGM | Vaishali R | IND | 2385 | 3,0 | 0,0 | 8,0 | 9,5 |
| 9 | 45 | | WFM | Katkov Michelle | ISR | 2106 | 3,0 | 0,0 | 8,0 | 8,5 |
| 10 | 4 | | WIM | Shuvalova Polina | RUS | 2412 | 3,0 | 0,0 | 7,5 | 9,5 |
| 11 | 43 | | WFM | Afraoui Anaelle | FRA | 2106 | 3,0 | 0,0 | 7,5 | 9,0 |
| 12 | 31 | | WFM | Olde Margareth | EST | 2205 | 3,0 | 0,0 | 7,5 | 9,0 |
| 13 | 9 | | WIM | Divya Deshmukh | IND | 2358 | 3,0 | 0,0 | 7,5 | 8,5 |
| 14 | 10 | | | Berdnyk Mariia | UKR | 2349 | 3,0 | 0,0 | 7,5 | 8,0 |
| 15 | 18 | | WIM | Vantika Agrawal | IND | 2283 | 3,0 | 0,0 | 7,0 | 8,5 |
| 16 | 17 | | WIM | Solozhenkina Elizaveta | RUS | 2283 | 3,0 | 0,0 | 7,0 | 8,5 |
| 17 | 2 | | IM | Tsolakidou Stavroula | GRE | 2431 | 3,0 | 0,0 | 7,0 | 8,0 |
| 18 | 13 | | FM | Antova Gabriela | BUL | 2318 | 3,0 | 0,0 | 7,0 | 8,0 |
| 19 | 19 | | | Yakubbaeva Nilufar | UZB | 2281 | 3,0 | 0,0 | 6,0 | 8,0 |
| | 27 | | | Diakonova Ekaterina | RUS | 2231 | 3,0 | 0,0 | 6,0 | 8,0 |
Highlights of rounds 3+4 by WIM elect Amruta Mokal
---