Carlsen's Numinous 9! | Legends of Chess Round 9
He just can't be stopped! Magnus Carlsen won his 9th match in row despite not playing his best chess, ending Kramnik's qualification hopes. Vassily Ivanchuk had to win outright against Anand to retain hopes of qualifying, but needed luck in the Armageddon to seal the tie, missing out by a point. A string of favorable results in other games meant that Peter Svidler qualified last, but not before suffering and losing to Anish Giri. Boris Gelfand got past Ian Nepomniachtchi in the Armageddon after coming back from a loss as White in the 1st game by playing brilliantly in the 2nd. Ding Liren ended the most horrible tournament of his life on a high by beating Leko, who started well but struggled to win good positions, and finally ended up last. Tanmay Srinath brings forth an illuminating report.
The Legends of Chess tournament has lived up to its lofty title. Time and time again we saw the most double edged of clashes, missed opportunities, and moments of sheer brilliance! With the Preliminaries coming to an end the 4 qualifiers are now decided - Peter Svidler joins Magnus Carlsen, Ian Nepomniachtchi and Anish Giri after Kramnik and Ivanchuk failed to make the most of their final round chances. 30th of July is a rest day, and the tournament will be back on 31st with only 4 players, which means the games get far more serious and important.
For now, let's enjoy some of the highlights from the final round:
Carlsen 3-1 Kramnik:
This was not a good situation for Kramnik to be in. He had to beat Magnus to stand a chance of qualifying for the final 4, which in itself is usually very tough, made tougher by Carlsen's form, as shown by 8 match winning streak in this event! Perhaps the stress was too much to take for the former World No.1, as he had losing positions in all 4 games, but kept the match tight till game, where he couldn't win on demand. A sad end to the tournament, but Kramnik inspired all of us by playing a very high quality of chess despite retiring 1 and a half years ago!
Game 1 was a masterclass from the World Champion, till he missed an elementary win:
Carlsen-Kramnik
Game 2 was even better for Carlsen - he steadily outplayed Kramnik with black and even tricked him into a losing endgame, but at one point he played too hastily and missed a deep trick:
Kramnik-Carlsen
Carlsen was visibly frustrated after missing a golden chance, but made up for it over the board, slowly pressing an Exchange QGD till Kramnik chose a faulty plan on move 20:
Carlsen-Kramnik
Game 4 was a must win for Kramnik ,, and he tried the Sozin Attack again, but went too far in a balanced position:
Kramnik-Carlsen
Giri 2.5-1.5 Svidler:
Svidler had destiny in his own hands, and initially it seemed as if he will make the most of it:
Svidler-Giri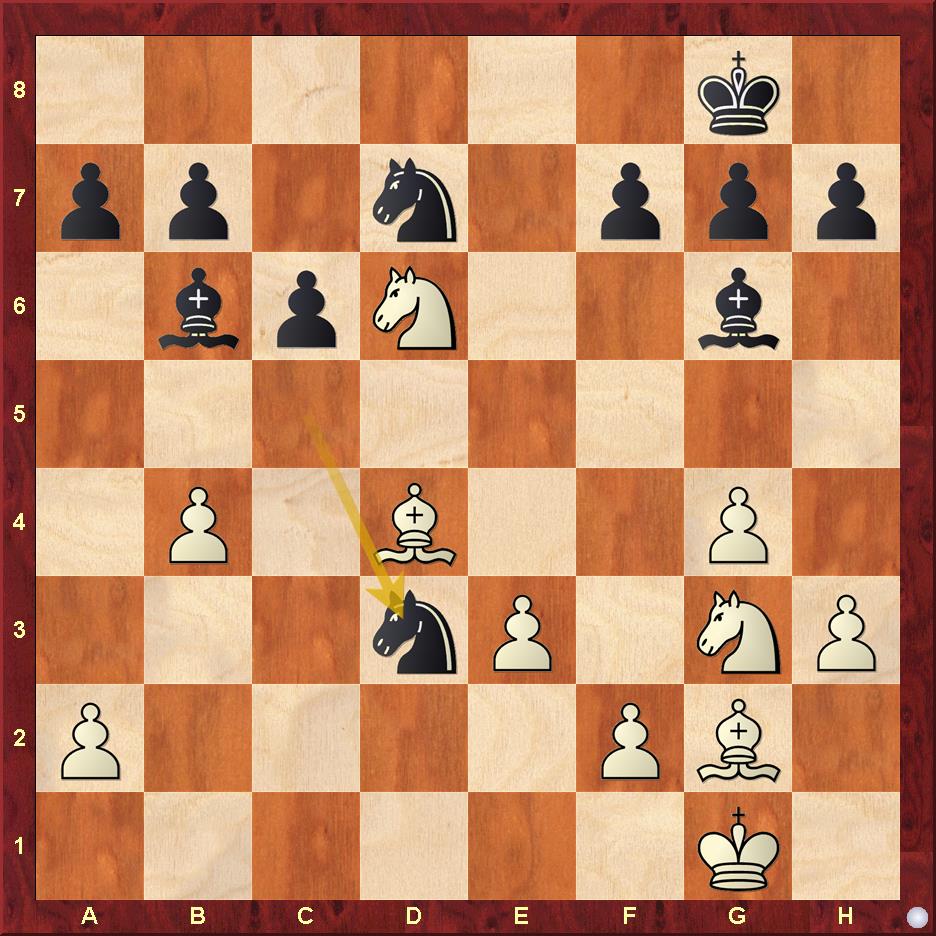 This miss proved costly as far as the match was concerned, as Svidler cracked under pressure in game 3:
Svidler-Giri
Ding 2.5-1.5 Leko:
Peter Leko seemed to be in good form, but he somehow could not convert his winning positions, and in the last round he must have lost confidence, which explains his loss to the man he shared last place with - Ding Liren:
Ding-Leko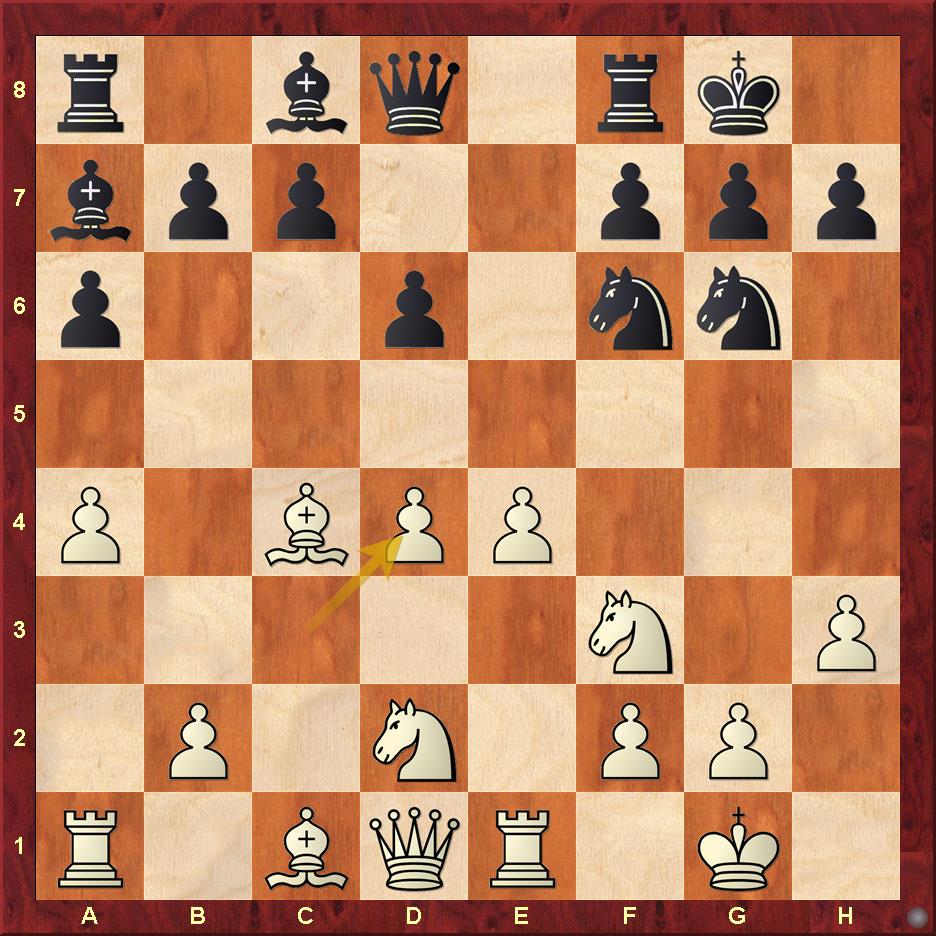 Gelfand 2*-2 Nepo (*-Won the Armageddon):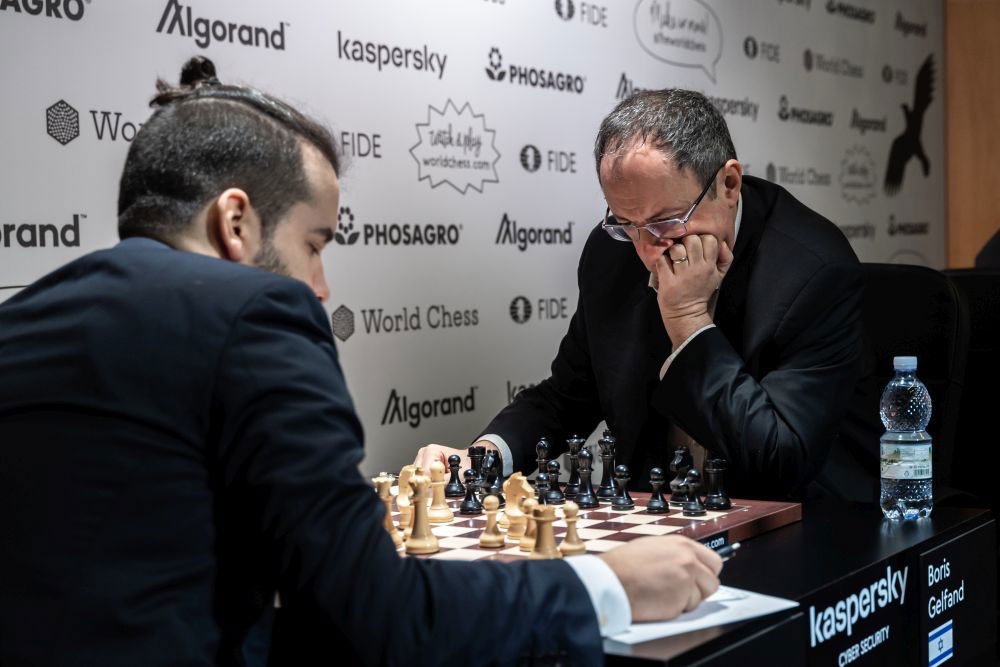 In a match that saw Black make the decisive wins or draws Boris Gelfand came back brilliantly after losing game 1, managing to beat the speed demon Nepo in the Armageddon despite having Black!
Nepo started the match in the most ideal fashion, winning with Black after Gelfand slipped up in a difficult position:
Gelfand-Nepo
Game 2 was an opening disaster for Nepo, but he kept fighting for resources, and had he been a little more patient he could miraculously saved an endgame 4 pawns down:
Nepo-Gelfand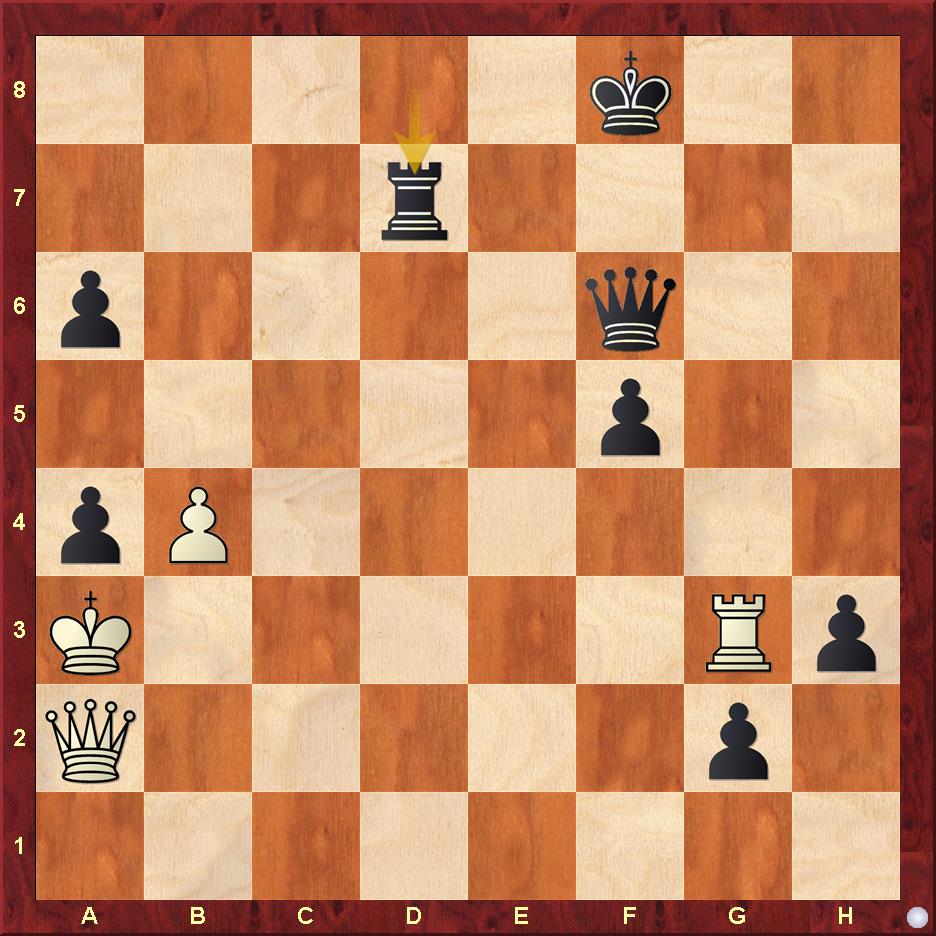 The Armageddon saw Nepo repeat 1.b3 from his previous encounters, and he got a complex endgame where he slowly went astray:
Nepo-Gelfand
Ivanchuk 2*-2 Anand(*-Won the Armageddon):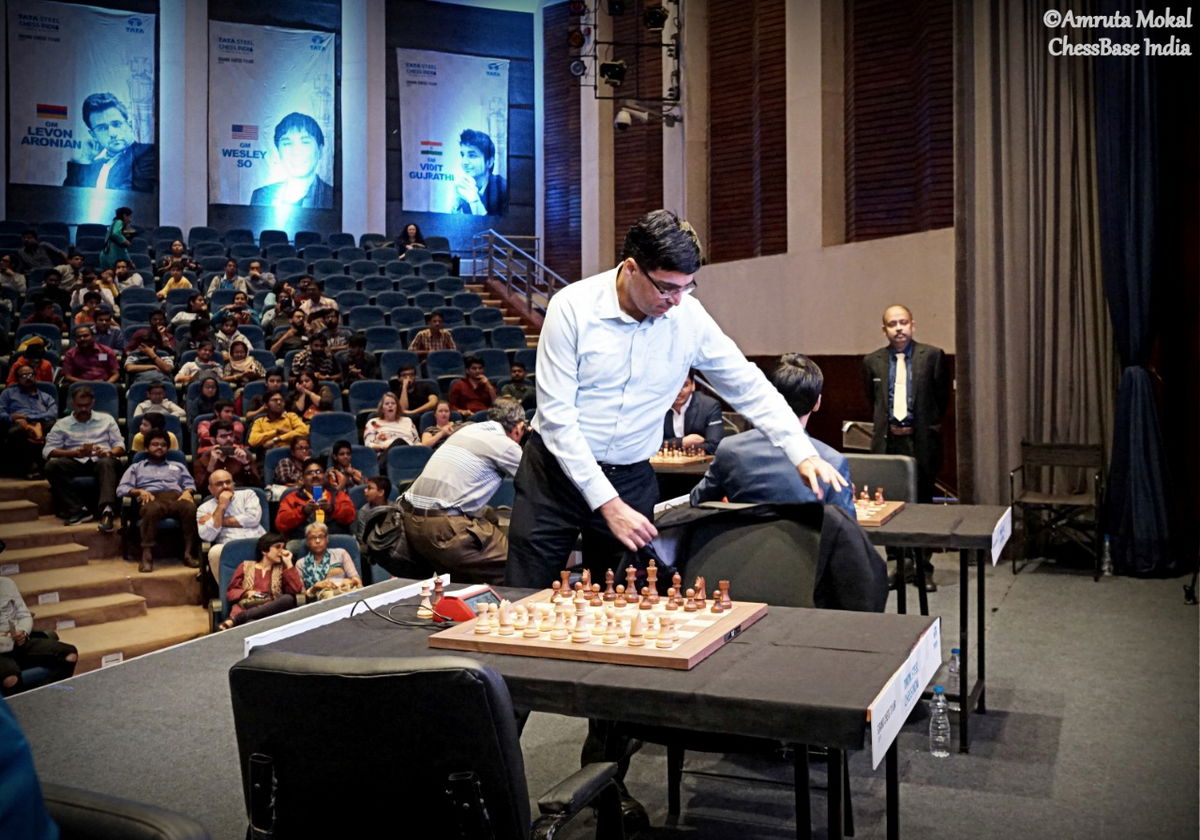 In the battle of the two 50 year olds it was Anand who was pressing throughout the match, but he missed two good opportunities:
Anand-Ivanchuk
The remaining 3 games were drawn without much fuss. The Armageddon saw Vishy completely outplay Ivanchuk, but at the critical juncture he failed to evaluate a certain transformation properly:
Anand-Ivanchuk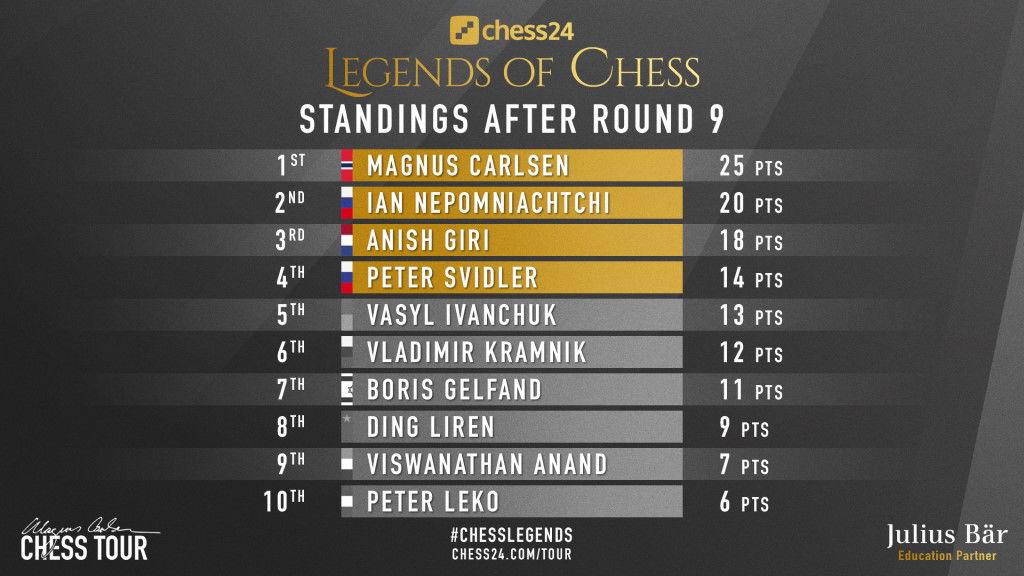 Replay the games of round 9
---