Giri makes the Final Four | Legends of Chess Round 8
With one round to go in the preliminaries, the Legends of Chess has had 3 out of the final 4 decided. Anish Giri joins Magnus Carlsen, who beat fellow qualifier Ian Nepomniachtchi, despite losing in the Armageddon to Ivanchuk, as his consistent performances in the last few matches sees him make the cut with a round to spare. Peter Svidler bests Vladimir Kramnik to leave himself as the favourite to qualify last with a round to go. Ding Liren conquers Anand with a game to spare, winning both games with Black to regain his confidence for future events. An exhaustive report by Tanmay Srinath.
After a thrilling start to the tournament that saw a lot of surprising results and brilliant back and forths, the Legends of Chess Event has seen a rather anticlimactic end to the preliminaries, with 3 out of the 4 young super GMs in the final 4 phase. The Legends sparkled but suffered in equal measure, with a clear lack of consistency becoming their bane. However, two of the legends Svidler and Kramnik still remain in the hunt, with Chucky still in with an outside chance to make the cut. Boris Gelfand faded after a brilliant start and Peter Leko's technique let him down after brilliant play saw him get numerous chances to beat the best. Ding's abysmal form seems to be getting very slightly better, as Vishy Anand lost both his White games and missed a great chance in his Black game to hand the Chinese No.1 a comfortable win. There is a lot to learn and a lot to savour from this round, so let's get cracking!
Svidler 2.5-1.5 Kramnik:
In a match that could prove decisive in who makes the final four, it is the 44 year old Svidler who got the better of his illustrious peer. The multiple time Russian Champion played better when it mattered most, and Kramnik will be rueing his sudden dip in form after a fantastic first 6 rounds where he stayed right up there!
Game 1 saw Kramnik's 1.e4 backfire for the umpeenth time, as the legend's lack of experience in Open Sicilian structures proved to be his undoing in a sharp middlegame:
Kramnik-Svidler
Svidler sealed the match with 3 more draws, though none of the games were as smooth as the final result seems to indicate:
Kramnik-Svidler
Ding 2.5-0.5 Anand:
This was a match in which Anand should have fancied his chances. He was playing the man stuck at the cellar of the rankings, and Ding's play in this event had not inspired confidence. However, all that changed in this match, as Ding' ploy to switch to the Najdorf paid off as he won both his black games to seal the match with a game to spare.
Anand's ploy to take the battle to Ding with White did not quite pay off this time round, as the Chinese star's super accurate play served him well in two sharp encounters:
Anand-Ding(Game 1)
Anand-Ding(Game 3)
The match could have turned out brilliantly had Anand found/assessed properly a brilliant pawn sacrifice in the 2nd game:
Ding-Anand
Carlsen 2*-2 Nepo (*-Won the Armageddon):
This was a match where the Black pieces dominated the highlights reel! First, Nepo missed a chance for a sureshot draw in Game 2 after he went astray on move 22:
Carlsen-Nepo
Nepo had to win on demand with Black in the final game, and win he did, after Carlsen missed a sureshot chance to end the match in a complicated middlegame, and later blundered in the endgame:
Carlsen-Nepo
Nepo had the momentum here, but he went berserk in the final game when simplicity would have killed off the match:
Nepo-Carlsen
Ivanchuk 2*-2 Giri(*-Won the Armageddon):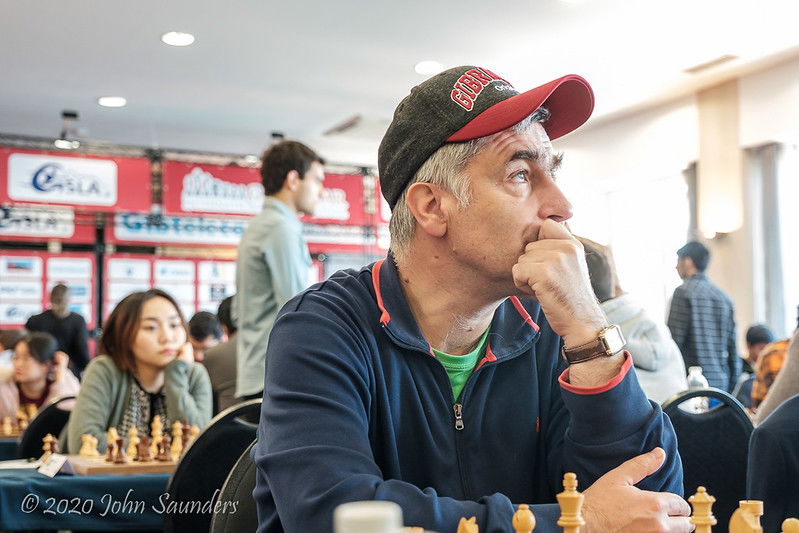 Vassily Ivanchuk is an absolute legend of the game, and if there anyone whose results can never be predicted, it is Ivanchuk. Today he played a very impressive armageddon to get the better of Anish Giri, after trading wins in 'regular time':
Ivanchuk-Giri
Giri-Ivanchuk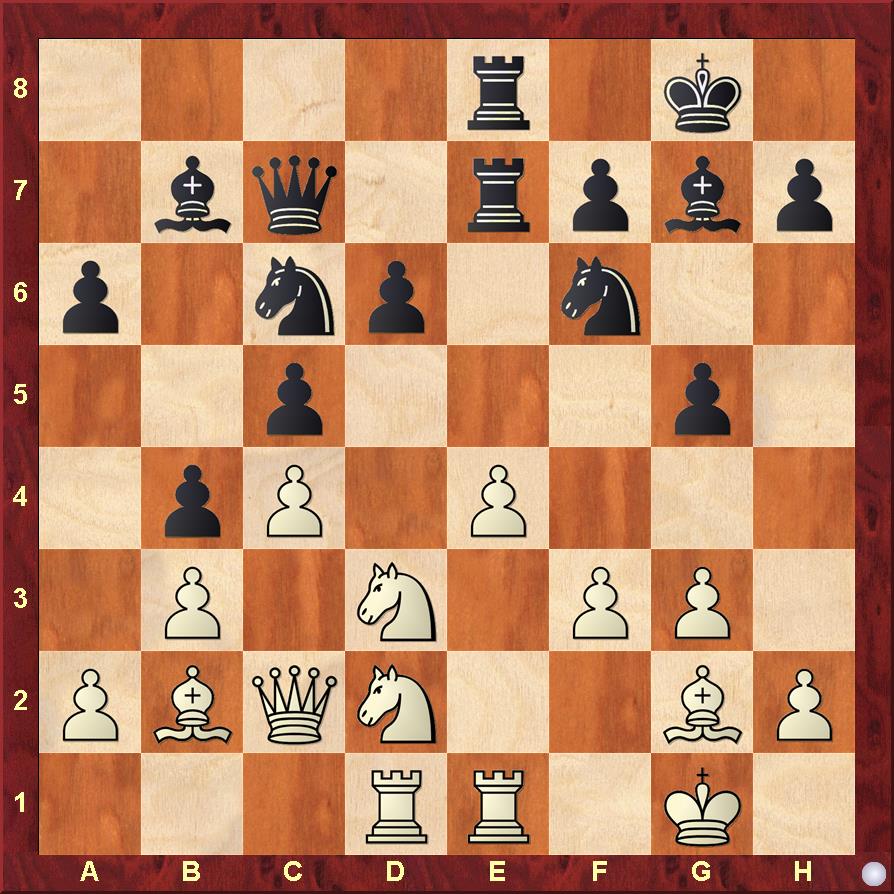 Armageddons make the best endgame players make moves they won't make even if they are asleep! Yesterday we saw Leko play badly in a drawn endgame, and today it was Giri's turn:
Ivanchuk-Giri
The brilliant sportsman Anish however was not bothered much by the result, given that he qualified for the last 4 - he instead chose to focus on.... his gang of GMs!
Gelfand 2*-2 Leko:
Boris Gelfand recovered too late to make the cut, but his match win does add a nice precursor to his book releases slated in the coming months! The players initially traded contrasted wins:
Gelfand-Leko
Leko-Gelfand
The Armageddon saw Leko with the White pieces miss a big chance to take over the game, resulting in an eventual loss after just 13 more moves:
Leko-Gelfand
Replay the games from Round 8:
---