The Madras Tiger's Tenacity! | Legends of Chess Round 7
Finally! After a disappointing start to the event where he lost his first 6 matches, Vishy Anand roared back into form! He cruised past his 2012 challenger Boris Gelfand 2.5-0.5 to get his first match win of the event! Magnus Carlsen and Ian Nepomniachtchi are now through to the semifinal stage after contrasting match wins over Svidler and Leko. The race for the other two spots becomes tighter and tighter, as Vladimir Kramnik suffered a surprising 3-1 loss against Vassily Ivanchuk to hand the Ukrainian Wizard a golden opportunity to fight for qualification. Anish Giri is simply playing like a different player now, as the Dutchman condemned Ding to a 2.5-0.5 loss in what has clearly been the worst tournament in the Chinese No.1's recent career. Tanmay Srinath comes up with a comprehensive report.
Well, all us Vishy fans were patiently waiting, having faith in our star even though it seemed like he was facing difficulties in playing his chess. However, if there was anyone who can make a comeback on demand, it's Vishy Anand. To score 1.5/2 with Black against Gelfand's Catalan clearly speaks volumes about Anand's fighting character, and if this match win is anything to go by India will have an in-form top board for the Online Olympiad!
Anand 2.5-0.5 Gelfand:
This was a match which can be looked at in 2 ways - either Anand defended tenaciously to take his chances and win, or Gelfand missed a lot of chances to lose. So as to not disrespect Boris and keep a positive outlook, I will choose the former. We shall look at the decisive moments from both of Anand's Black games first:
Gelfand-Anand (game 1)
Gelfand-Anand(Game 3)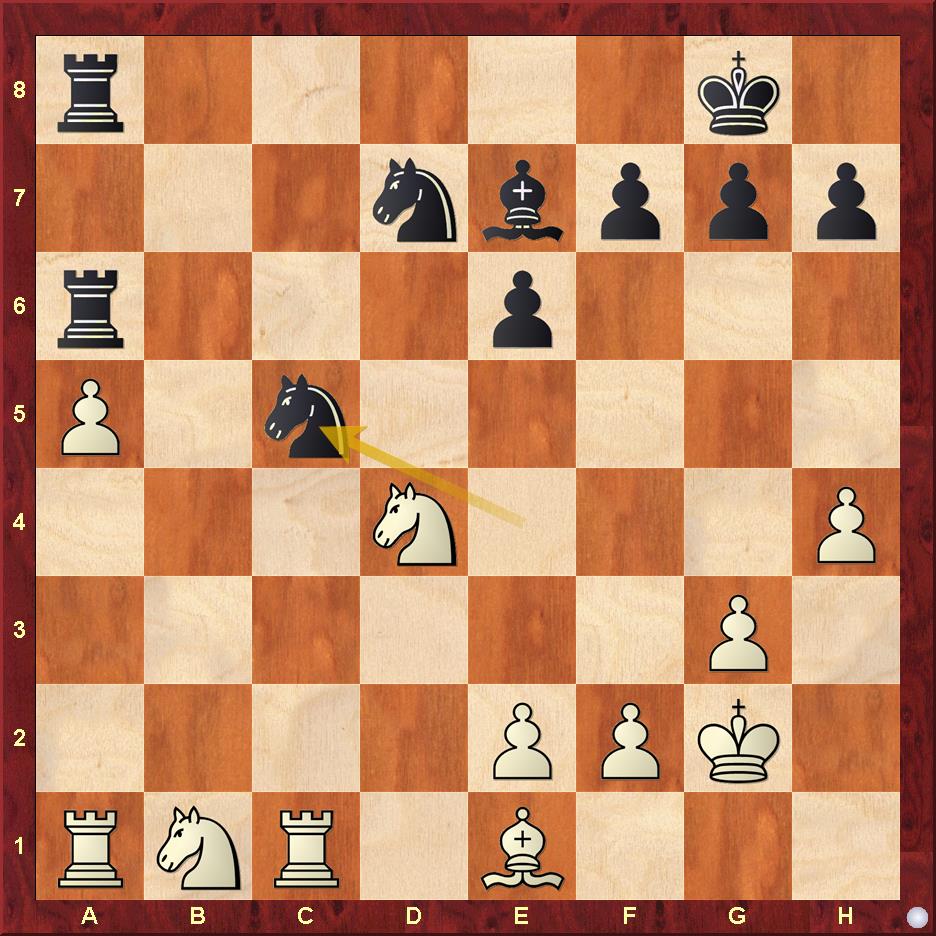 Game 2 was a tricky affair for both sides, with Anand initially holding an advantage, but Gelfand defending precisely for a long time, till an unfortunate mistake close to move 40 left him in a hopeless position:
Anand-Gelfand
IM Sagar Shah takes a look at all the games in this instructive video:
Giri 2.5-0.5 Ding: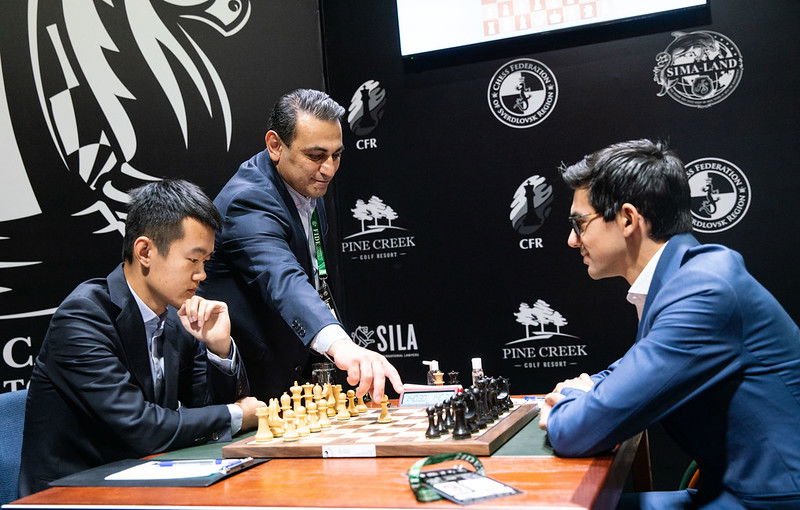 Ding Liren is a super solid player, but in this tournament he has been less than a shadow of himself, losing games in shockingly frequent intervals, sometimes due to disconnections. However, there is always light at the end of the tunnel, and I am sure that the Unbeatable Ding will soon make a beautiful resurgence. After all, if there is one positive, it is that it can't get any worse than this! So having experienced the abyss it can only go upwards from here!
Game 1 was a surprising result, explained by a poor net connection, as Ding disconnected and lost on time in a position that still seems savable for White. Game 2 however was a big miss from the Chinese superstar, as he missed a forced mate late into the game, a sequence he would have found within seconds had he been playing at his best:
Giri-Ding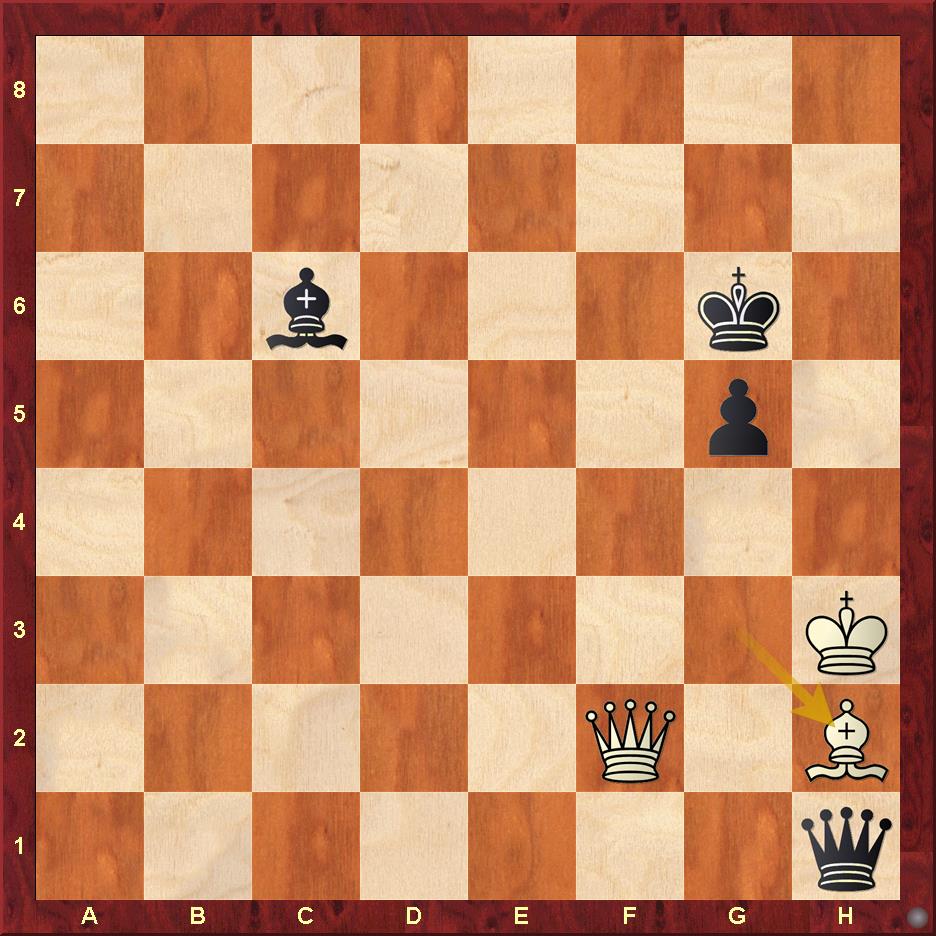 Game 3 saw Anish holding his own after a star novelty in the opening. Under pressure to equalise the scores Ding Liren committed a fatal mistake in the endgame:
Ding-Giri
Magnus Carlsen couldn't resist a chance to poke at Anish, and both sides didn't hold back in a hilarious exchange:
Ivanchuk 3-1 Kramnik:
For the first time in the tournament, we had 4 decisive games! Both these fighters from the 90s gave us the most exciting matchup in the tournament! Just like London 2013, Vassily Ivanchuk proved to be Kramnik's wall as he took the match and kept his qualifying hopes alive!
Games 1 and 2 went Ivanchuk's way after he induced mistakes in contrasting positions:
Ivanchuk-Kramnik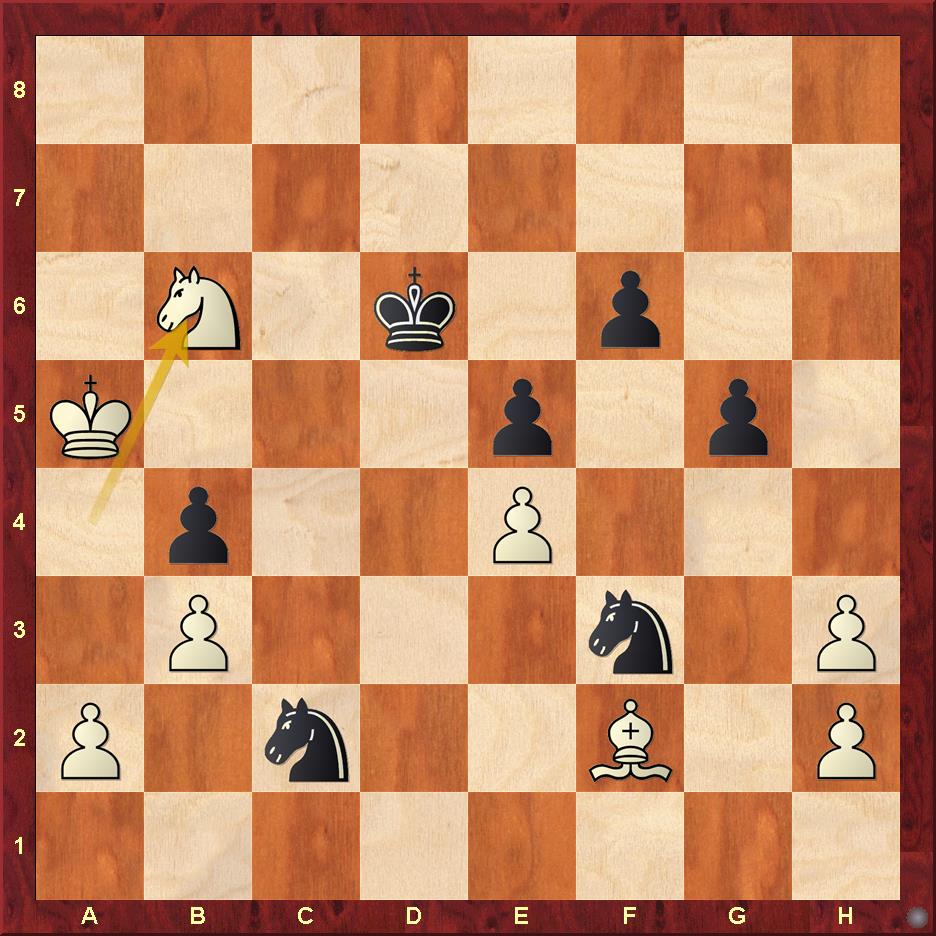 Kramnik-Ivanchuk
Game 3 was an important win for Vladimir, as he came back from a dead lost position to keep his destiny in his hands:
Ivanchuk-Kramnik
In the decisive 4th game Kramnik had to win to force an Armageddon, and in his urge to keep chances alive he went decisively wrong:
Kramnik - Ivanchuk
Carlsen 2.5-1.5 Svidler:
Peter Svidler is one of the people who boasts of a good score against the World Champion, as he was a very difficult opponent for Carlsen until recently, when Carlsen finally cracked the code. This match saw some riveting action, but Peter cracked in the final game:
Carlsen-Svidler
Nepo 2*-2 Leko (* - Won the Armageddon):
In a match where Leko held his own against the current Candidates leader, it was fittingly in the Armageddon that the difference in consistency became apparent:
Nepo-Leko
Live games from round 7
---