National Premier 2017 Round 7: Unrest after the rest day!
Rest days are supposed to spent taking rest. However, some of the players travelled nearly 250 kilometres to enjoy the sight of Bodh Gaya. While this excursion worked well for some of the players, for others it turned out to be an exhausting experience as they blundered on the board. The most affected was Himanshu Sharma as he lost his game and now is in the last spot with 2.0/7. Aravindh Chithambaram was starting down at defeat, but defending brilliantly to draw against Deepan and maintain his half point lead. He is followed by three players on 4.5/7 - Lalith, Karthikeyan and Narayanan. A comprehensive report from Patna.
Aravindh Chithambaram saves himself and maintains the lead!
As a person putting my energy into promoting the game of chess in India, I sometimes feel envious of cricket. Scenes like above where a crowd gathers outside a restaurant not for food, but to watch the ongoing cricket match, makes me ask the question: What should we do to make the game of chess as popular as cricket? After all the biggest national chess event is taking place just a few metres away, yet people want to watch a cricket match happening in Rajkot!
Change is, more often than not, slow. As with all good things, popularity for chess will take its own course. But in the meantime each and every stake holder in the sport should continue working hard. Be it the players, organizers, journalists, administrators, everyone has to play their role to perfection in order for the sport to become famous and popular. That's the reason why I am enjoying my time in Patna. The organizers have roped in big sponsors like Khadi India and have made arrangements for an excellent playing hall. The arbiters are putting in their whole and soul to ensure absolute smoothness in conducting the event. The media is providing excellent coverage to this event. In short everyone is doing their bit and the result is there to be seen:
And the players are not interested in short draws. They want to play as much fighting chess as they can. That is why you can find some beautiful games which have been created by the participants of the event. Below you can not only find the analysis of the games, but also video interviews where players explain their games in great depth.
Deepan who had been having a bad event with three consecutive losses in rounds two to five, had got his act together and was looking forward to a fresh beginning at the event. Aravindh's opening innovation was not at all a bad one. He got a fine position, but Deepan managed to outplay him and reached the following endgame: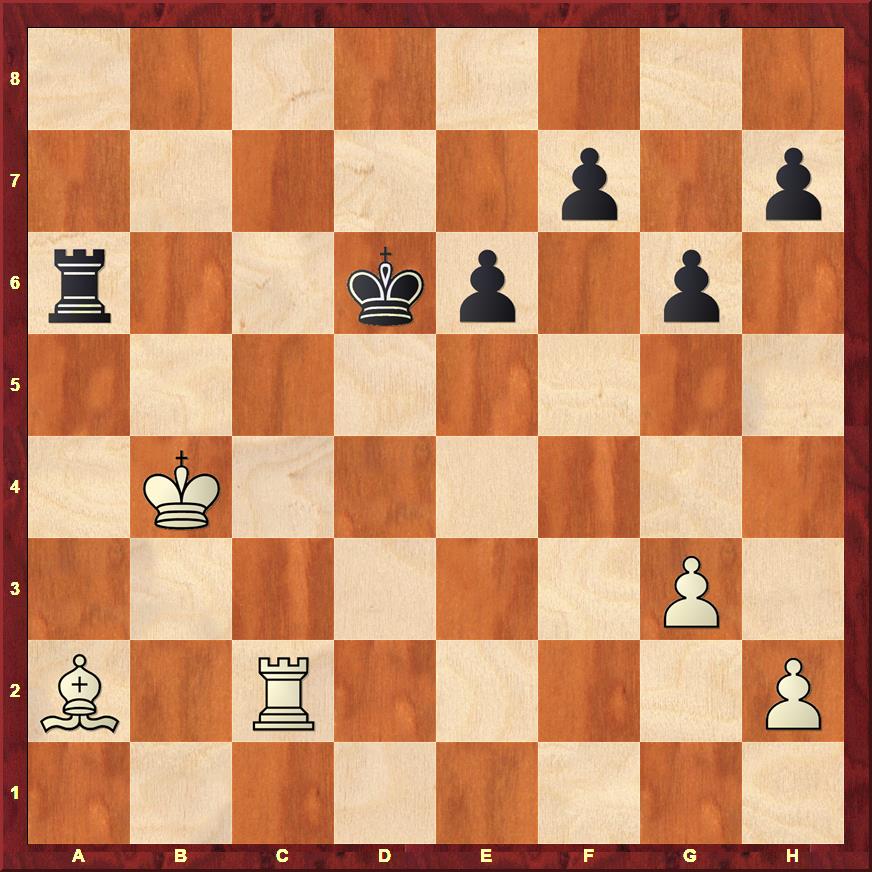 In the game Black drew without any problems. Aravindh defended very confidently in the rook versus rook + bishop endgame.
Knowing your endgames turns out to be quite crucial in such scenarios. It is clear that Aravindh had studied the technique to draw this rook + bishop vs rook endgame. If you haven't done so already, then you must learn the same from Dr. Karsten Mueller:
A disillusioned Himanshu couldn't believe what had just happened! From a position where he was a pawn up and trying to win, he had landed in a situation where he had to resign. What went wrong? We asked Debashis Das: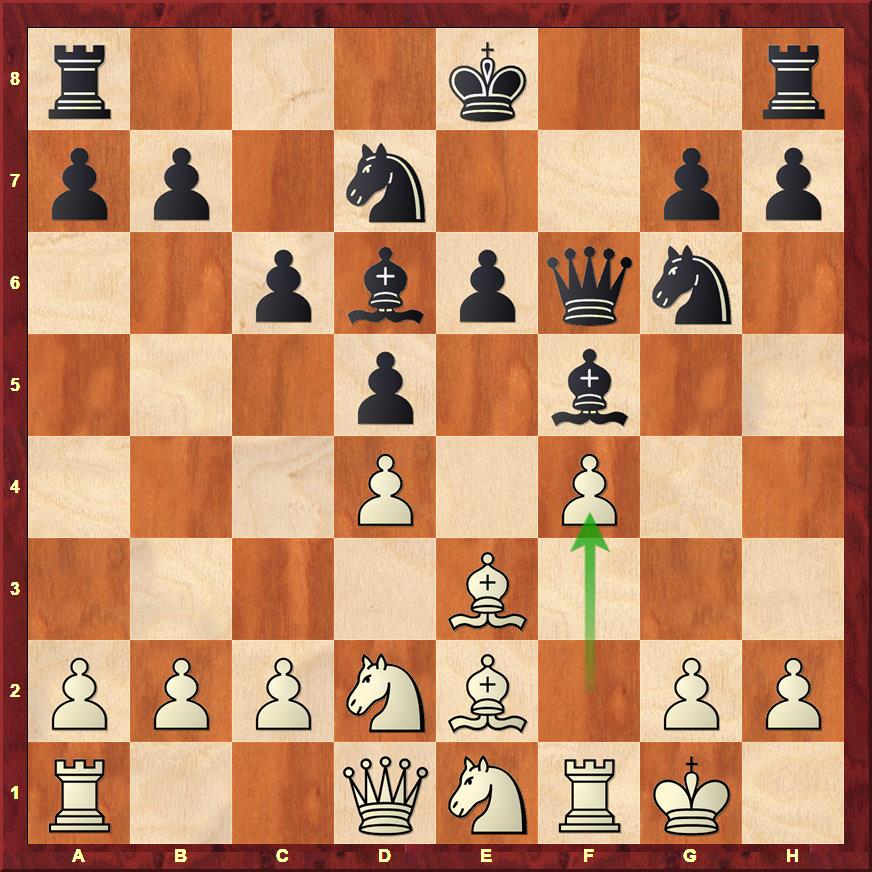 Aravindh Chithambaram was very close to winning the national title back in 2016. However, he faltered towards the end and let Karthikeyan Murali overtake him. This year too he is in the lead, but three players follow him with just a half point deficit - Karthikeyan Murali, Lalith Babu and S.L. Narayanan. Round eight will witness Aravindh against S.L. Narayanan. It will be the most interesting game to follow.
Previous reports:
India's strongest tournament National Premier 2017 is here!
R1: Deepan carries his Challengers form to the Premier
R2: How to beat Ruy Lopez Exchange
R3: Capablanca's theorem helps Aravindh
R5: Shete scores a stunning win
R6: Aravindh Chithambaram is the sole leader
Hindi coverage by Niklesh Jain:
नेशनल प्रीमियर-R1- दीपन के प्यादों में उलझे हिमांशु
नेशनल प्रीमियर R-2- जब राजा निकला घूमने !
अरविंद - अर्घ्यदीप की पहली जीत
नेशनल प्रीमियर R-4 - अब आया खेल का मजा !
नेशनल प्रीमियर-R-5 : उलटफेर अभिजीत कुंटे हारे
नेशनल प्रीमियर-R-6 -अरविंद निकले सबसे आगे !
नेशनल प्रीमियर-R-7-विश्राम के बाद :जमकर हुए प्रहार
---