Champions Combat Corona - IM Rithvik Raja
To find out how the champions are dealing with the global pandemic Covid-19, we decided to start a new series titled Champions Combat Corona where the current National Champions talk about how they are coping with the unprecedented adversity. In this article, the current National Sub-Junior (Under-15) Open champion IM Raja Rithvik R of Hyderabad, talks about how he is spending his lockdown days. He is also a former National champion in Under-13 and 17 open, Asian Youth Under-14 Gold medalist in Standard and Bllitz. Let us take a look at how the multi-time National champion is spending his downtime and how he beat Boris Gelfand in an online match. Photo: Rupali Mullick
The All-Rounder's Reflection
By Raja Rithvik R
Being a professional chess player, getting confined to my home in Hyderabad for the period of more than 2 months, has been a very tough phase for me. Initially I was worrying that, due to lockdown, I was missing so many international championships, which I was eager to participate and achieve my goal of becoming Grandmaster at the earliest, however, later I decided to make the best use of this time in diversified activities and continue to keep my spirits high.
Practicing through Online Platforms: During this lockdown period, I have been practicing chess daily through different online platforms. In these difficult times, I have been keeping myself busy by refreshing my opening repertoire and also strengthening my tactical abilities by solving lot of puzzles. I could also complete some of good olden books such as "My 60 Memorable Games by Bobby Fischer" and Boris Gelfand's "Dynamic Decision Making in Chess".
Participating in Online Championships: Further, due to lockdown, I have realized the advantage of being a professional player of Chess, an indoor game. By sitting at home, I could participate in various online tournaments and have got many prizes, which motivated me to further strive hard and also to perform at highest level. This forced confinement to home has given me plenty of good results in online tournaments.
I have participated in International Tehsil Cup Under -17 Online Blitz Championship, organized by Tehsil Republic Sports Centre, Azerbaijan on 10.05.2020 and got shared eighth position well ahead of many top players from different countries. Recently, I have participated in Blitz Grand Prix tournament organized by Chessbase India, wherein I performed well and scored 6.5 points duly winning with some of the great players. Further, I am looking forward to get good results in upcoming four Grand Prix tournaments on next four Wednesdays.
Editor's note: IM Rithvik Raja R (MasteredUI) defeated GM R Praggnanandhaa (Chessworld1) this past Wednesday in Letsup presents MCA GP Blitz 1.
I took part in an online invitational blitz tournament conducted by Hannibal Chess Academy, Bucharest, Romania from 6th to 10th April 2020 and I got the fifth position well ahead of many grandmasters. Further, during this turbulent period, I got the opportunity to play and win against Boris Gelfand, in an online blitz game. This win has improved my confidence a lot.
I have also played in a team tournament through online after a long interval. Participating and contributing to team's success (in some of the rounds) in this individual sport has been an exhilarating experience.
To keep myself fit, daily I have been doing physical exercises at home. When my mom observed that, I was not having much of fun during initial days of lockdown, she has converted our dining table into a TT Board. Since then, I have been playing table tennis with my Dad, who used to be a regular TT player in his college days. Interestingly, one day when we got our TT balls exhausted, there were no shops open to buy the balls and however I could get a TT ball from my neighbor and continued the game again. It is very enjoyable and a good relaxation technique from my regular schedule of chess.
When whole world is going through the critical phase of pandemic COVID-19, I thought it to be my prime responsibility to contribute my mite to the society. I have pro-actively participated in several online tournaments through which the substantial amount has been raised for the PM Cares Fund and CM Relief Fund meant for welfare measures against the coronavirus outbreak. Further, I have also volunteered for distributing groceries to some of the needy people nearby our colony. It was a self satisfying deed, which I would never forget in my life.
Due to sudden announcement of nation-wide lockdown by our Hon'ble Prime Minister on 24th March, my sister Harika, who has pursued her M.Tech (Computer Science) from IIIT, Bangalore and presently working as Software Development Engineer in an MNC there, got stuck up at Bangalore. She has been away from family working from her home at Bangalore since last three months. Hence, I call her regularly over phone and chit-chat on how she is managing her activities confining herself to home for such a longer period alone.
An important event has come during this lockdown period, that is my 16th birthday on 4th May, 2020. For the first time, I was celebrating my birthday with my parents only. However, there was a pleasant surprise to me. Just before cutting the homemade cake prepared by my mom in the evening, one of my best friends Anurag Kuruvada, who stays very close to my house, has come with a dazzling bunch of balloons. I celebrated the birthday in his presence duly maintaining the social distancing, which is the need of the hour. In this way, my 16th Birthday has been a very eventful one.
Watching movies is also one of my favorite relaxation techniques during my hectic chess activities throughout the day. During this last two months, I have got enough time for seeing some of the pictures like 'Lord of the Rings', 'Jumanji The Next Level' (which I had missed due to the earlier tournaments) and I could also go through Harry Potter Series once again.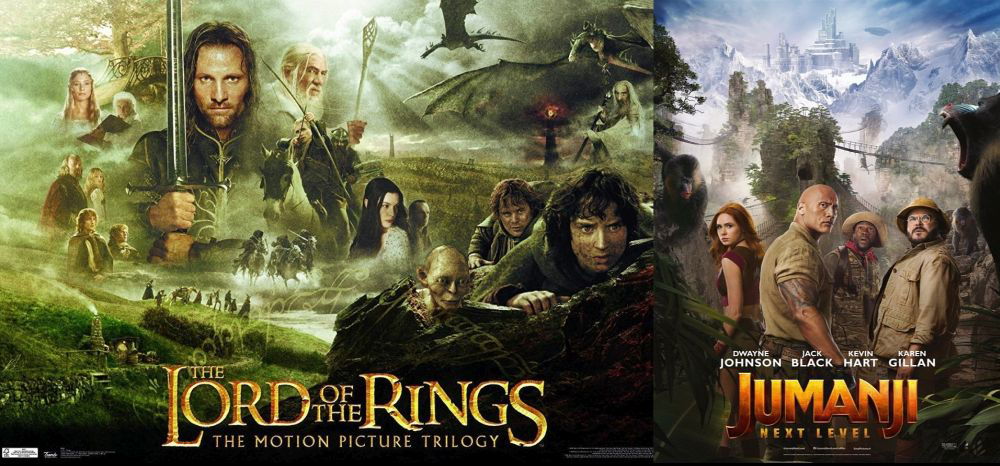 I am very fond of reading books, for which I could allocate good amount of time during this period. Recently I have read the book "Wings of Fire", an autobiography of Sri APJ Abdul Kalam, Ex.President of India which has given a brilliant account of the success story of India's space rocketry and missile programme. Further, I have also read some of the famous novels such as "Not a Penny More, Not a Penny Less" by Jeffrey Archer and "Animal Farm" by George Orwell.
Many of my close relatives stay in USA and Canada apart from India. So every week, I am having fun talking with all my cousins through video conferencing.
Last but not least, once in a while I'm trying to help my mom in cooking various special items such as Paneer Pizza, Vegetable Manchuria and fast foods like Samosa and Pani-Puri etc.
In this way, I have been trying to make out best possible ways to utilize the time during this lockdown period in a systematic way for chess and non-chess activities very prudently. Hopefully we all will get through this struggle-some COVID-19 phase very soon.
Here is Rithvik's one of the best wins against Latvia no.1 GM Igor Kovalenko
Previous coverage on Rithvik Raja
---