Gustafsson, Venkataraman and Kunte in a three-way lead in 19th BCC Open 2019
Jan Gustafsson, Karthik Venkataraman and Abhijit Kunte are in a three-way lead at the conclusion of round 4. Gustafsson defeated his compatriot Gerhard Schebler in 35 moves. Karthik defeated IM Duong The Anh after the miscalculated an exchange sacrifice. WIM Luong Phuong Hanh declined a threefold repetition and eventually she lost against Kunte. Total 15 rounds of Blitz matches took place in 8 groups of 15 players each. Top two from each group advanced to the next stage where another round-robin match will determine the finalists. This report contains positions, games, photos. Photo: Shahid Ahmed
Three share a lead after round 4
The second seeded Gustafsson got a slight advantage in Queen's Indian Defence. He increased his advantage gradually and converted into a favorable minor piece endgame which he won eventually.
IM Duong The Anh faced stiff challenge in the form of GM Karthik Venkataraman in Grunfeld Exchange. A tactical error cost Duong the entire game.
WIM Luong Phuong Hanh declined a threefold repetition which did not turn out in her favor and eventually she lost.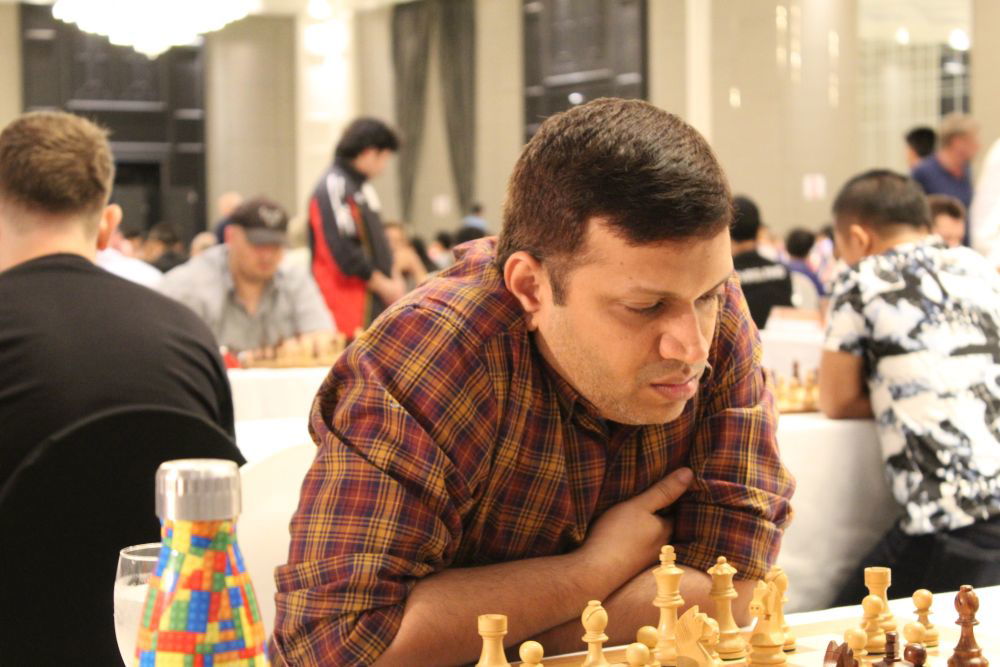 A draw was agreed after 36 moves in an uneventful game where both Deep and Sriram blew the battle horn but only a minor piece became the casualty from each side.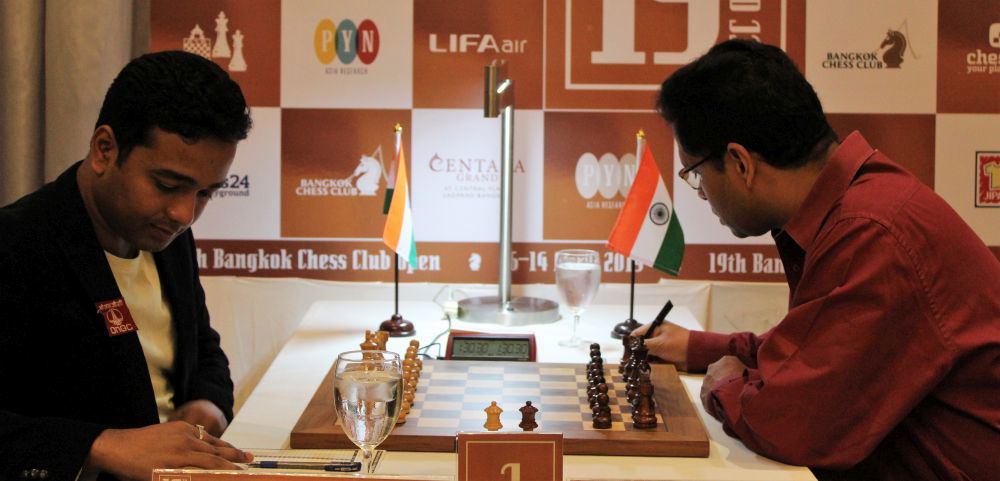 Blitz Group Stage Gallery:
Round 4 results
Round 5 pairings
Round 2 Challengers results
Round 2 Challengers complete results
Round 3 Challengers pairings
Round 3 Challengers complete pairings
---