19th BCC Open 2019: Poompong holds Short to a draw
FM Poompong Wiwatanadate of Thailand managed to cause the first biggest upset when he drew with the top seed of the tournament GM Nigel Short in a topsy-turvy game. Among other upsets FM Alekhine Nouri of Philippines held GM Lalith Babu M R to a draw, Savige Colin B defeated GM Swapnil Dhopade, IM Lou Yiping lost to Mick Tobor and the Tournament Organizer IO Kai Tuorila held GM Dibyendu Barua to a draw. The report contains games, positions, photos and interviews. Photo: Shahid Ahmed
Top seeds tumble in round 2
The game between Poompong and Short was a roller coaster ride, at one point, the legendary GM Nigel Short was completely winning which he missed then his opponent got a winnning chance which he also missed. Both missed them due to time pressure. In the end they had to settle for a threefold repetition draw.
After a few moves, Poompong missed a golden opportunity
Find out the answer here:
In Caro-Kann Advance variation, Lalith was worse out of the opening. He lost several tempi by moving his Bishop and Knight backwards, but Nouri was unable to capitalize on it.
IM Lou Yiping of China lost to Mick Tobor of Germany after the former blundered a pawn in an exposed center.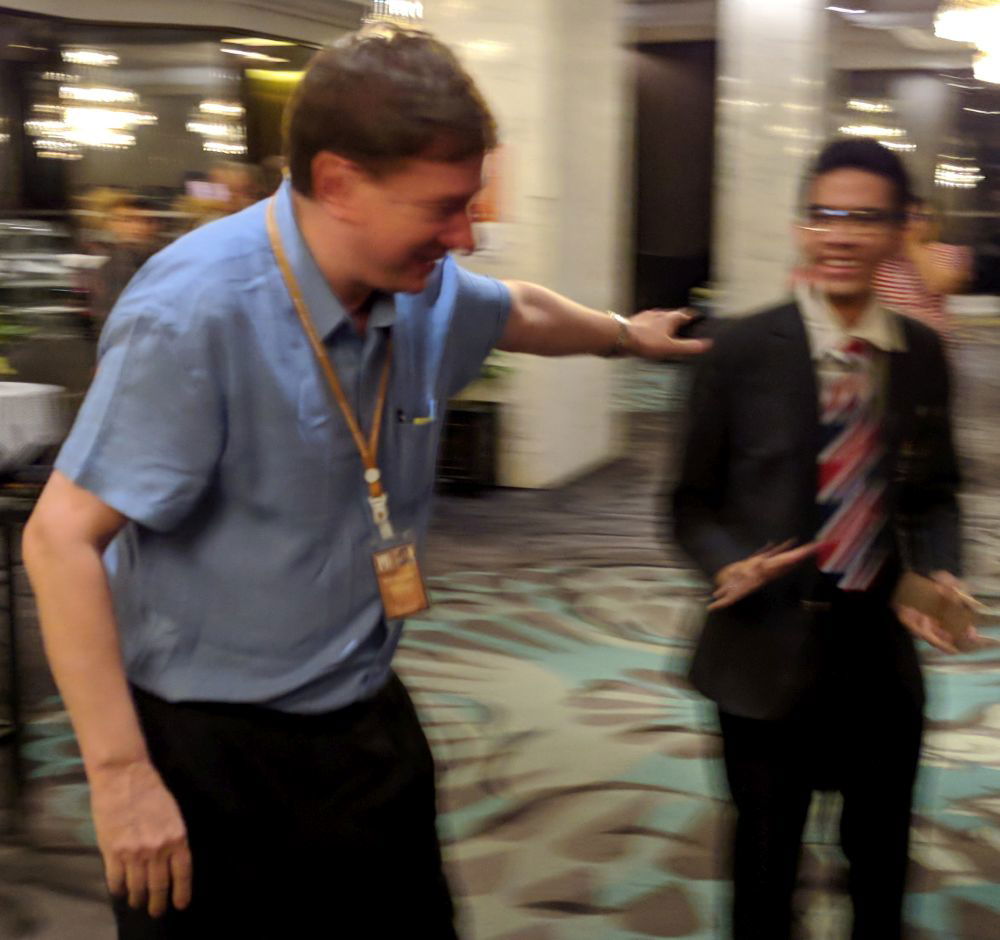 Round 2 results
Round 3 pairings
---