An electrifying opening ceremony at the World Youth Championships 2019
When the World Youth Championships 2019 come for the first time in India, how do you expect the opening ceremony to be? For all those who were present at the Convention center of the Renaissance Hotel in Mumbai, the experience was "electrifying". The dance performances showcased at a glance the myriad culture of India. Players from 64 countries are taking part at the World Youth Championships 2019 (under-14,16,18). The Indian challenge at the event is being led by Praggnanandhaa (2567) and Divya Deshmukh (2362). In this article we bring to you the glimpses of the opening ceremony and also tell you about the "How well do you know India" Quiz that was conducted by us with players from across the world!
The World Youth Championships is being organized for the first time in India. It is truly a big moment for the entire chess fraternity of the country and this showed in the way the organizers welcomed players from 64 different countries It was a rousing opening ceremony! There were different dance forms performed that presented to the viewers the cultural variety of India.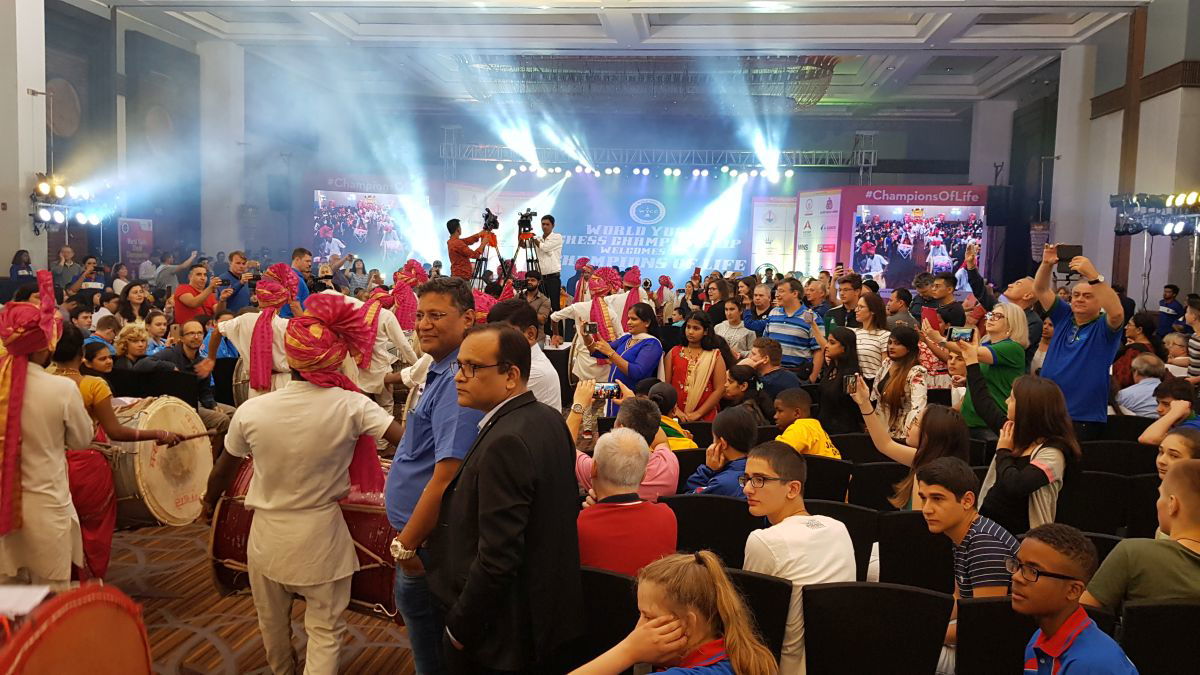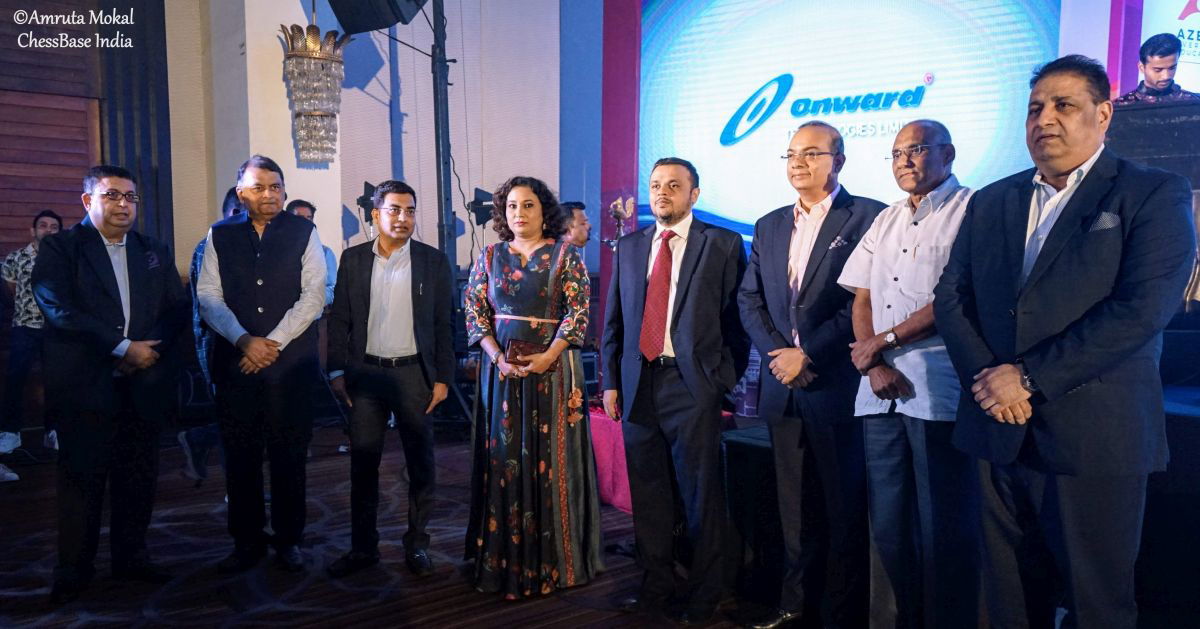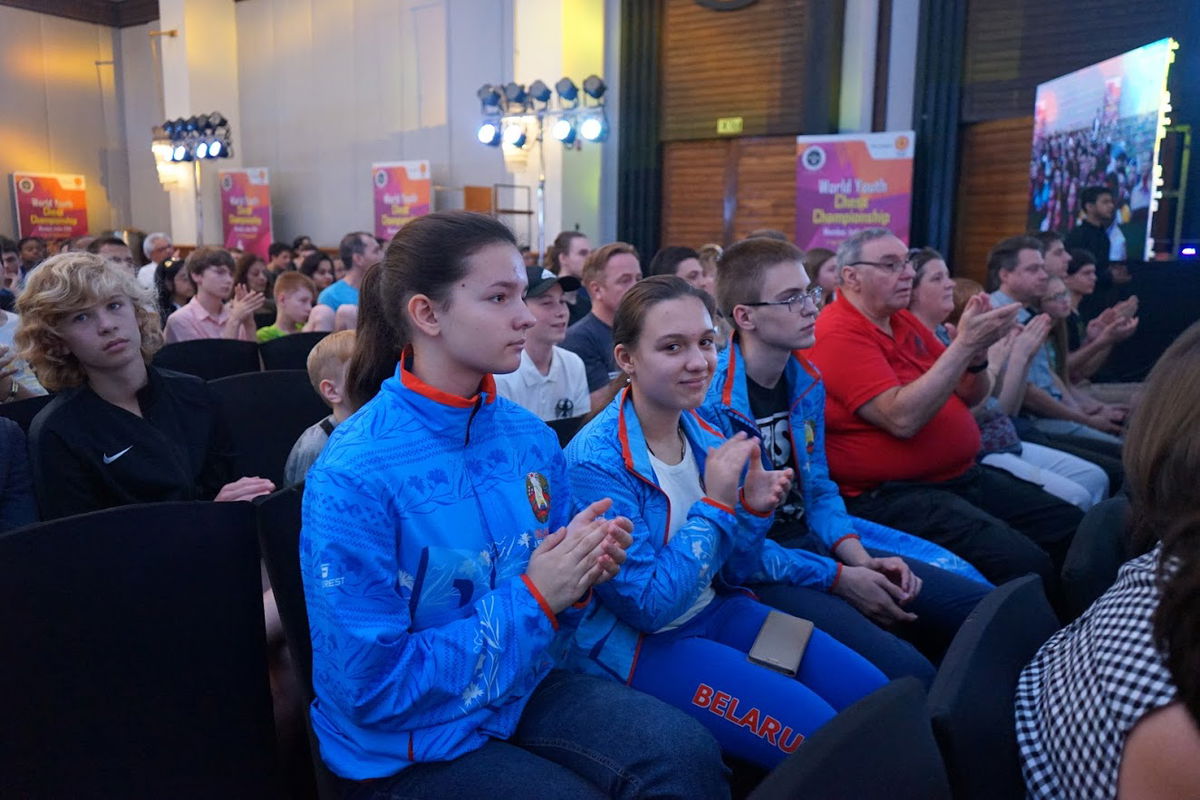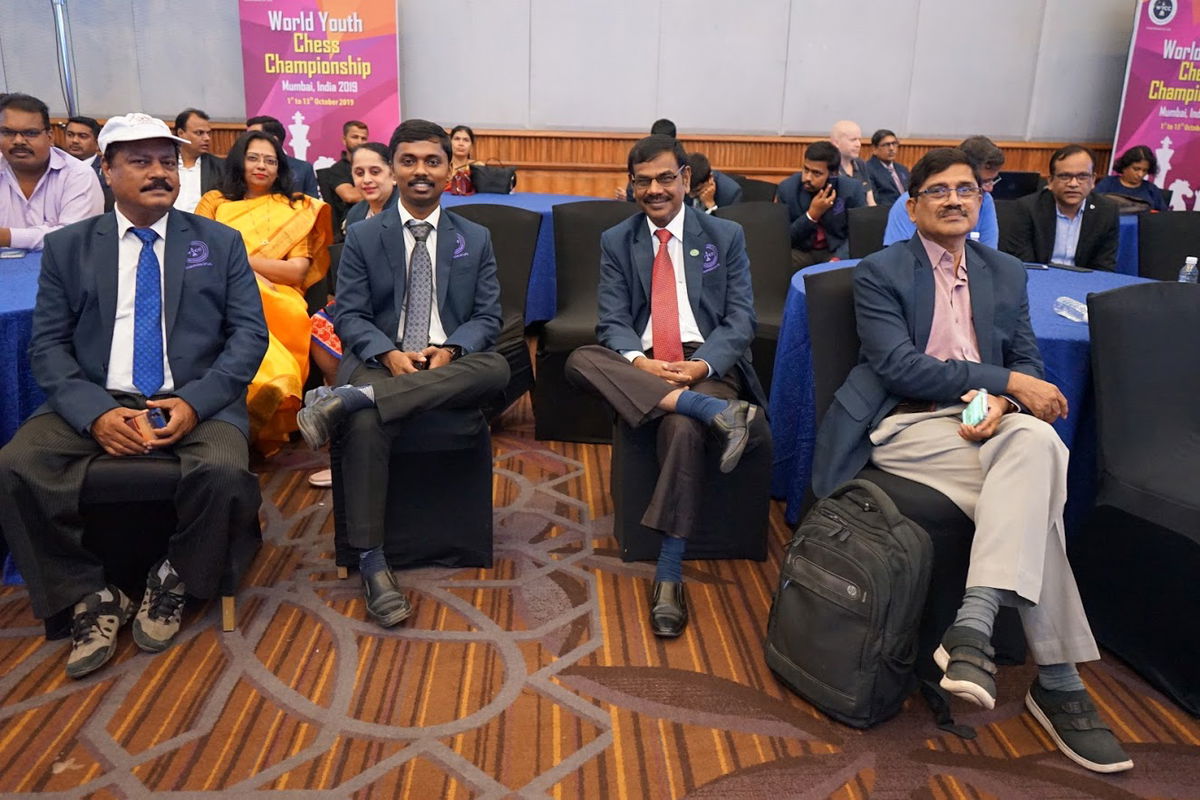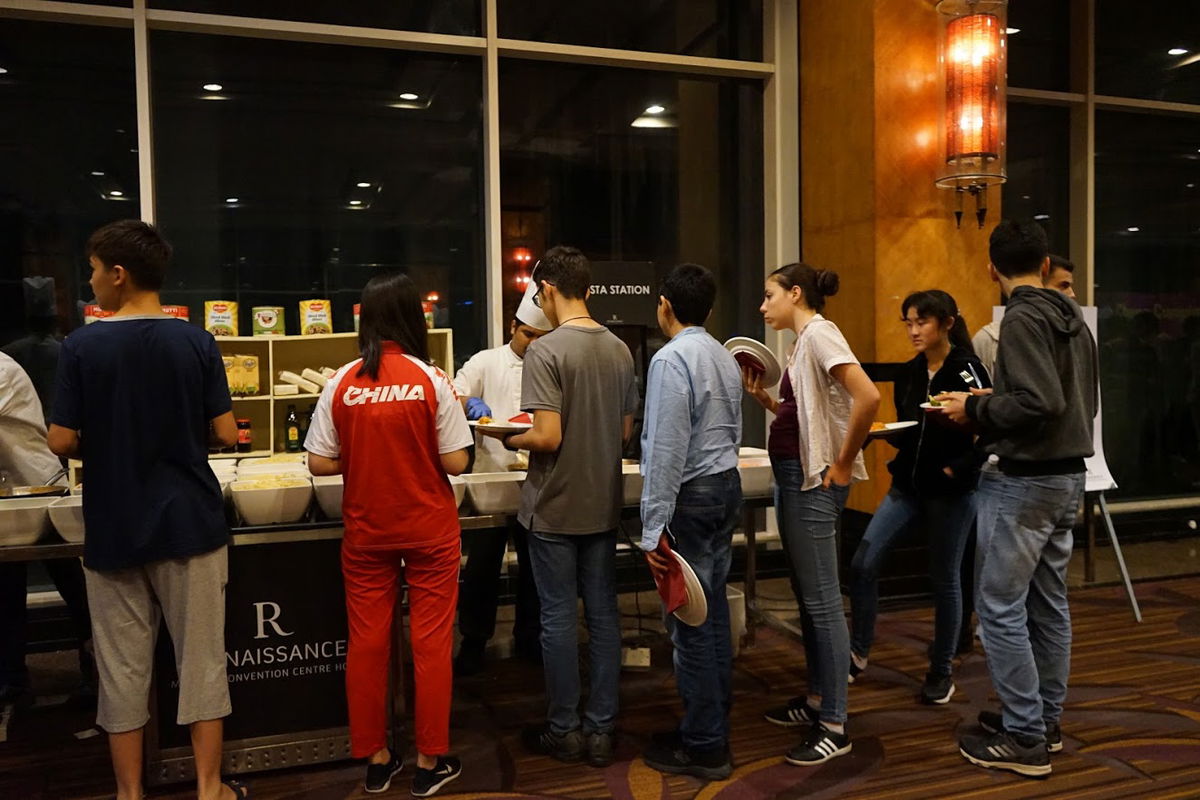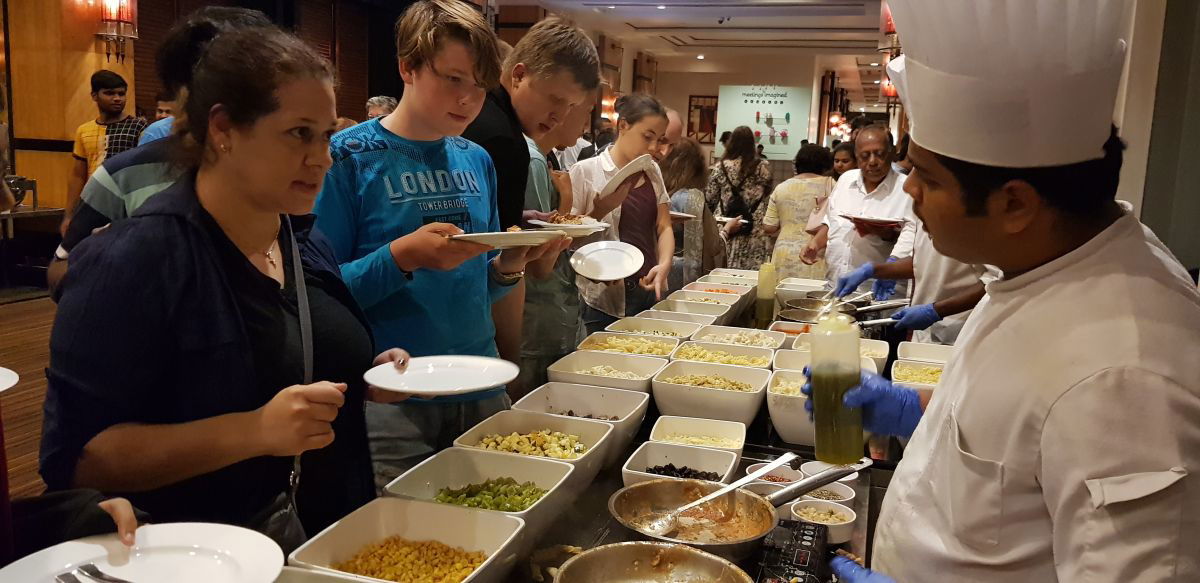 We have the ChessBase softwares and Quality Chess Books, both at 25% discount as compared to the international prices. We also have a whole new set of ChessBase India accessories which includes t-shirts, jewellery, photo cards, pens and much more! Don't forget to pay a visit to the tournament and the ChessBase India stall if you are present in Mumbai.
"I have been playing chess since the last 5 years ever since my dad taught me the game, and I fell in love with it. This is my first time in India, as well as my first World Youth, but I have a good feeling; I think it's going to be a very promising tournament with a lot of players from different countries! I was sure the cultural barrier would be a problem, but thanks to the organizers and the amazing arrangements, it has been barely noticeable to me. I particularly enjoyed the opening ceremony dance. To be honest, I loved everything about it!" What do you think about your competition? "Eh, I'm sure it's going to be challenging; probably players over 2100 will put me in a spot, but hey! The confidence levels are high! I'm sure this World Youth is going to be a good one. J'adore l'Inde!"
"I was told by a teacher at school and by my father that I might become a champion one day. I believed in that dream and worked on chess since I was 6. I never foresaw that I would become the Dutch champion of my country. Little did I know I would soon represent the Dutch team in India! I would say this is a very significant tournament; being a champion here would be something marvelous, you know? That title on your name will mean that you are more known to the chess world! I'm not actually sure about the strength of the tournament as I've never been here before. First of all its great to be here! You get to witness the opening ceremony and cultural differences; admittedly with a bang! [laughs] We of course are not used to that in the Netherlands. However, when it comes to my game, I don't care who is my opponent and how strong they are, as long as I'm focused on the objective."
How well do you know India quiz?
We conducted the "How well do you know India quiz" with some of the players from outside India. We wanted to know how well do they know the country in which they have just come to play a tournament. Also it was just a fun way to introduce them a few things about the country, if they weren't aware about the same. So, here are the questions. Try to see, how well do you know India!:
Answers:
1. That's young Vishy Anand with the picture of his mother Susheela pinned on his shirt.
2. The top two women players of India Humpy Koneru (left) and Harika Dronavalli
3. Taj Mahal, one of the most recognizable structures of India
4. Gateway of India, the most popular structure of the city of Mumbai
5. The population of Mumbai (mind you it is only a city!) is over 20 million people! That's more than many of the countries taking part in the event!
6. That little youngster over there is Praggnanandhaa!
7. Top row - Viktor Gazik and Annmarie Muetsch. Bottom row - Polina Shuvalova and Shant Sargsyan. The common link between them is that they all had won the World Youth titles in 2018 and are also playing in the 2019 championships! Gazik and Shuvalova won in the under-18 section, while Sargsyan and Muetsch in under-16.
For all those keen to know about the players and top seeds in each section, check out our curtain raiser report. Round 1 begins on 2nd of October 2019 at 3 p.m. IST
---