The Unpublished Games of Nigel Short - Part 2
Last month we published the article containing Nigel Short's unpublished games. It was so well received that a lot of people reached out to Short mentioning about the games they have played against him. Naturally it called for a Part 2. In this article we publish some more never-before-seen games of the maestro. It also contains seven Secret Training Matches with then FIDE World Champion Ruslan Ponomariov of Ukraine. There is also a Kramnik/Short tandem simul game which the world hasn't seen yet. Now if you are wondering how to get an opportunity to play against the British Legend and 007 of chess - Nigel Short, we would like to tell you that he is taking part in an Online Blitz tournament this Saturday at 8 p.m. IST. Photo: Shahid Ahmed/Nigel Short
'The missing games' of the 007 of Chess
It is no secret that the legendary Nigel Short is a big fan of 007, James Bond for those who are unfamiliar with the unique representation of the prime number. After we published the article of Nigel Short's unpublished games, a lot of people reached out to Short about them playing a game or two against the maestro. Naturally it caused for us to have a sequel on the well-received documentation of the unpublished games.
This article just like it's predecessor, is not about all the accomplishments of the legend, it is about the missing games, the unpublished games of his career.
Short has played and beaten a plethora of World Champions - Tigran Petrosian (Simul), Boris Spassky (Rapid), Vassily Smyslov, Mikhail Tal, Anatoly Karpov, Garry Kasparov, Vishy Anand, Veselin Topalov, Vladimir Kramnik, Ruslan Ponomariov, Alexander Khalifman, Rustam Kasimdzhanov, Magnus Carlsen (Blitz) and more.
When Nigel was Ten
In April 1976, two months shy of Nigel turning 11, he drew with J J Walsh in 2nd Easter International Congress in Dundrum, Ireland.
He did not always had the best game
13-year old Short lost the rematch between him and Ian Duncan Wells at the same tournament Lancashire Open Moracambe four years after he had won against his opponent. The game is sourced from Britbase
First seen: Nigel Short's baby steps towards King Walk
14-year old Short showed his intent towards King Walk for the very first time against Ian Duncan Wells in 1980 in another rematch. It is quite evident that Ian Wells was one of Short's rival in his childhood.
Short - Wells, County Match 1980
Those who are still yet to see Nigel Short's famous King Walk against Jan Timman in 1991, you can replay it here:
A Short miniature
14-year-old Short was very sharp and aggressive on the board. Given a chance, he would attack and smash his opponents. Ian Duncan Wells served his game in just 20 moves in 1980
Wells - Short, Blackpool Open 1980
Can you find the finish for black here after 17.Ne2 ?
A Roller Coaster draw
The rivalry against Ian Duncan Wells continued and in Greater Manchester Winter Open 1981, a topsy-turvy game in the third round turned out to be a draw.
The Simul games
The following simul games were sent to English chess journalist, archivist, historian, collector and author Edward Winter by readers in the course of the "Great ChessBase Simul Hunt" feature in 2008.
Rarely we hear about a master losing or making a draw in a Simultaneous Exhibition match. However when that happens, it becomes extremely difficult to find that game. In 1982, 16-year-old Nigel Short lost a simul game against Stuart Brown in Hull, England
During the time of Short-Kasparov World Championship match, Short and Kramnik played a tandem simul in British Embassy 1994.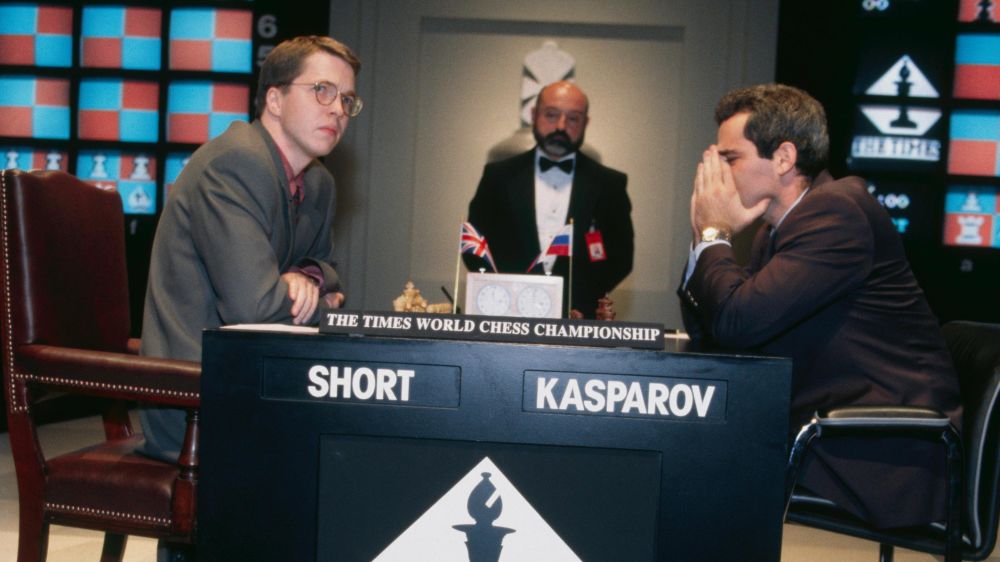 Making a draw against a Master in a simul always makes us feel good. If you have ever done that well then you should be delighted. In 2001, Christian Sanchez made a draw with Nigel Short in a Simul in Rosario, Argentina.
However in 2005, John McDonald did not have much luck with him as Short demolished him in a brutal display of attack in Wellington, New Zealand.
Short - McDonald, 2005
One from the China league
While most of the games of Short playing in the China league can be found in Mega Database, there is one which cannot be found anywhere. The game against Xu Jun from 2008 China League.
If you are wondering if that's all the unpublished games in this article, then let me tell you, we have saved the best for the last.
Secret Training Matches with Ruslan Ponomariov
Ukraine's Ruslan Ponomariov at the age of 14-years was the youngest Grandmaster at that time. He was supposed to defend his World Championship title against Kasparov in September 2003 at Yalta in a fourteen game match. Few weeks before that Short played a few Secret Training Games against him. Only one of them (Game no.8) is published so far, here are the remaining seven including two annotated games by Short himself.
If one has to decide Nigel Short's immortal game then it has to be the eighth game against Ponomariov. Why? Let's take a look at it
Short - Ponomariov, Secret Training Match, Game 8, Yalta 2003
The idea behind 12.Bg5 is obvious. Black cannot take on c4 as Rd1 will be played with a checkmate threat at d8 forcing black to give up the Queen.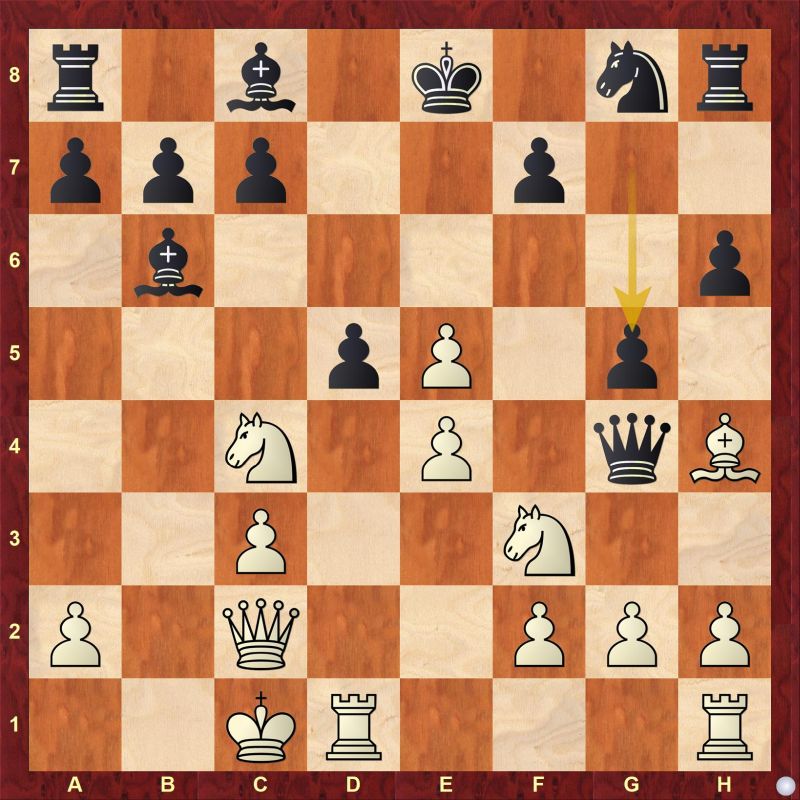 White's Bishop remained en prise for eleven moves before black decided not to take it. Little did the bishop know that it would be the deciding factor in white getting the full point. Find out how white should continue after 14...g5
Find out the incredible continuation for white after 21...Nf6
The bishop which was en prise for eleven moves eventually decided the fate of the game. However this was the second time Short employed the Evan's Gambit in their Secret Training Match at Yalta in 2003. The first time was in their sixth game which was also an exciting match.
Replay All Secret Training Matches from Yalta 2003
If you have played a game against Short which is unpublished yet, you can reach out to Short in the links below with all the details of the game(s).
Replay Short's all unpublished games part 2
Links
Article updated on 30th April 10:33 a.m. IST with Game 8 of Secret Training Match
---