Anupam and Om are the National Under 9 Champions
To get a taste of the young talent in India, you should have been at the recently concluded National Under 9 Chess Championship in Gurugram. The tiebreak here was decided by the head to head encounter between the tied players. In the final round, two players who were leading the tournament by a one-point margin had to suffer a bitter defeat and their opponents got ahead of them. This clearly indicates that a new generation of chess players is in the making, which isn't only aggressive but knows very well how to perform under pressure. In the Open group, it was Om Kadam from Maharashtra who clinched the title while among the girls, Anupam M Sreekumar wore the champion's crown. A report.
Gurugram, Haryana: The National Under 9 Chess Championship was conducted under the aegis of The All India Chess Federation and the Haryana Chess Association at the Shri Ram Global School in Gurugram, Haryana. In the Open Group, Om Kadam from Maharashtra emerged as the champion while Anupam Sreekumar from Kerela won the title in the Girls' Group. The tournament attracted around 300 participants from all corners of the country.
Do tune in to our special Hindi podcast of Under 9 Nationals!
Open Group

Round 11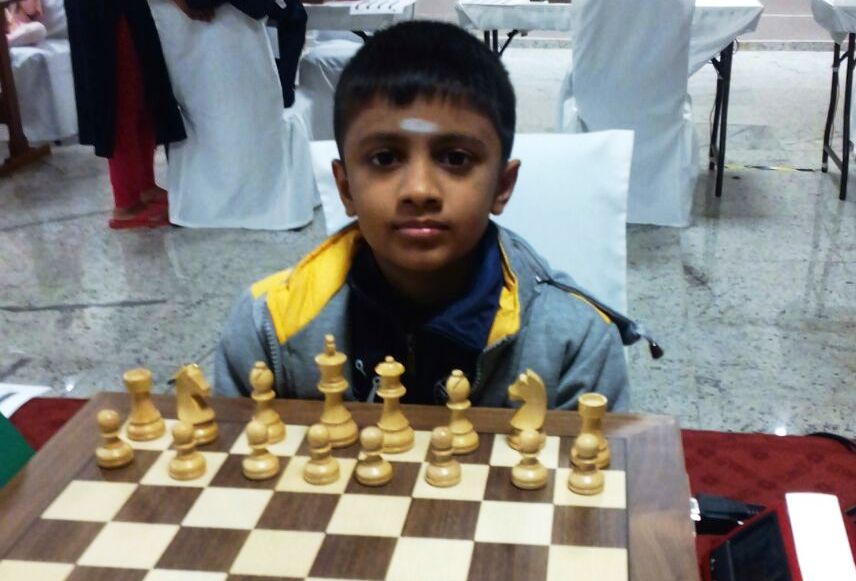 Girls' Group
Round 11 on 2017/11/10 at 09:30 AM
Aashi Upadhyay and Rianna Netta took the fourth and the fifth spot respectively, having scored 8.5/11 each. The top three from each group will be representing India at the World Championship scheduled to be held next year in Santiago, Spain.
Previous reports on the National Under
Hindi
जालंधर के विदित नें किया उलटफेर
अनुपम और कदम बने नेशनल अंडर 9 चैम्पियन
English
Under 9 Nationals: Vidit Jain scores a major upset
---