Welcome to a tournament with no spot entries!
An International rating tournament with the first prize of Rs.61,000 will be held in Nashik from the 18th to the 23rd of July 2017. Apart from the playing venue being world class, and excellent lodging facilities, the event is famous for one more reason - No spot entries and punctuality. The first round at the 3rd Resha International will begin right on time at 3.30 p.m. on 18th July. So, it would be in your interest to register as soon as possible for this tournament that is taking place in the hometown of India number three Vidit Gujrathi!  
3rd Resha International 2017, Nashik, Maharashtra
Chess in Nashik has been growing exponentially since last few years. Vidit Gujrathi, the local hero, has had a huge contribution in this boom, since he never ceases to amaze and inspire players to get more involved in our royal game. The current state champion (at the time of writing), both in open and women group are from Nashik. After conducting two grand tournaments in the last two years, Resha is back with another, grander version of its open tournament. The 3rd edition of Resha International Open is going to be held from 18th to 23rd July 2017, at the class venue Shree Swaminarayan Banquet Hall, Panchavati.
The tournament is a 10-round swiss (depending upon number of players), with single rounds on first and last day. The total prize fund is Rs. 3,09,000, with the first prize of Rs. 61,000 and with prizes for various rating and age categories.
The organisers are known for their time management and hospitality and have left no stone unturned in giving a satisfying experience to the players. Unlike other tournaments, no spot entries will be accepted, hence the pairings for the first round will be up before the tournament even starts.
20 DGT boards will be arranged on starting tables, to give a world class feel to the players. Apart from the playing hall, an extra hall for leisure and relaxing will be made available for players and parents to sit and discuss their games. With such playing conditions, you can expect some very strong competition, essential for the overall development of the players. So prepare your neurons for great amount of work!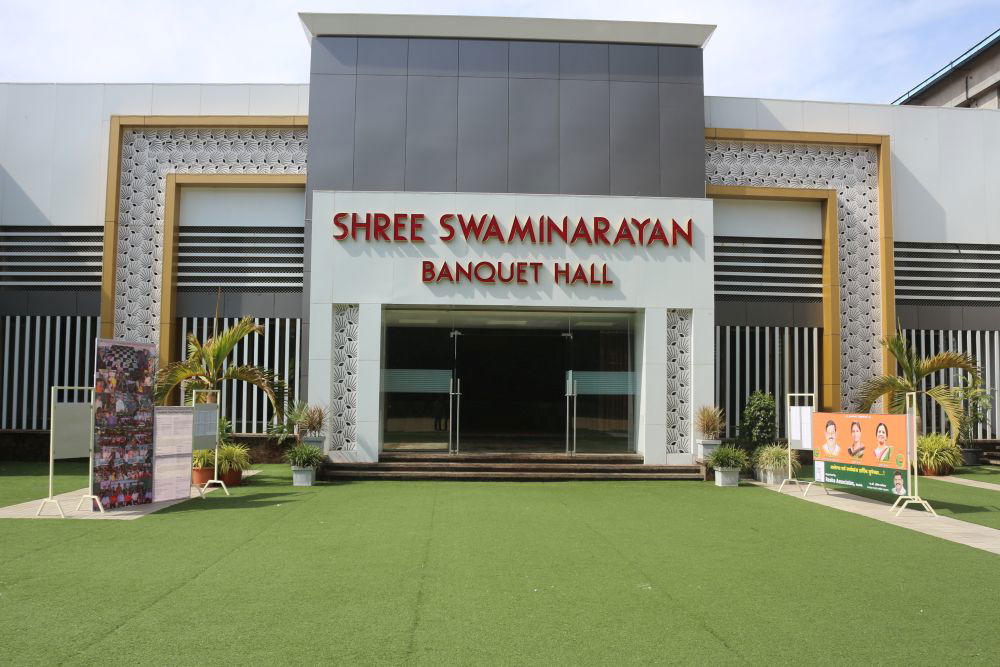 The city of temples is also a great tourist destination, studded with marvellous temples, including the famous Trimbakeshwar, which is just 30 km away. It is also known as the wine capital of India, for various grape vineyards, and the world famous Sula Wines, located in the city. Also various other tourist spots like Pandavleni, the newly constructed Botanical garden with its famous laser show, Panchavati, Tapovan, the Kalaram Temple, Gangapur Backwaters, Someshwar waterfalls and many more! The weather in July is expected to be great to allow viewing some amazing waterfalls across the city.
There are more reasons to make a trip to the city of India's no.3 player this July –
World Class Playing Conditions.
Luxurious accommodation (along with complementary Buffet breakfast) at affordable prize available at the venue. Also quality food will be available at the venue itself.
Unlimited Buffet breakfast for other players at the venue, who have not opted for accommodation, at reasonable rate. Chess players know the value of having a good breakfast before the round!
Top 20 tables will have DGT boards.
No Spot entries. So you can expect to know the pairings for the first round well before the tournament starts.
The organisers value time of each and every player, hence strictly abide by the time schedule.
There are prizes for every age category (right from U-8 to U-16) for both boys and girls, to encourage young players.
Various tourist and religious spots across the city, Chess + Picnic, make for a perfect trip to the city!
Important contacts:
For accommodation: 0253-2513340, 7887883462/ 8793180116
info@radhamadhavhospitality.com
For entries: 
reshachesslife@gmail.com
WhatsApp: 8378997139
SMS & Call: 9850019606, 9822011967
Circular:
Previous articles on Nashik events on ChessBase India:
Tournament diary - Srinath at Nashik
Come and play like Morphy in Nashik
Morphy Rating: In search for the Next Vidit Gujrathi from Nashik
Ganesh Tajne 9.0/9 at Maharashtra State
---