12 years, 10 months and 13 days - Praggnanandhaa becomes the 2nd youngest GM in the history of chess!
23rd of June 2018 turned out to be a great day for Indian chess fans as R. Praggnanandhaa scored his third and final GM norm at the 4th Gredine Open in Ortisei, Italy. Pragg won his eighth round game against GM Moroni Luca Jr. and scored his GM norm with one round to spare. Pragg, thus became the second youngest GM in the history of the game at the age of 12 years, 10 months and 13 days. Sergey Karjakin and Praggnanandhaa are the only players in the world who have achieved the GM title before the age of 13 years! A phenomenal feat. We bring you the game that gave Pragg the GM title as well as a video compilation of the moment when Pragg became a grandmaster!
Praggnanandhaa had been playing a fine event at the 4th Gredine Open 2018 in Ortisei, Italy. He was on 5.5/7 and all his fans were gearing up for the last two rounds. Pragg needed either 1.0/2 or 1.5/2 for his final GM norm, depending upon the rating of his last round opponent. As he was facing GM Moroni Luca Jr., a strong Italian GM with a rating of 2549, not many believed that Pragg would be able to finish his norm with one round to spare. But the boy is known for surprising everyone, and he did exactly that by effortlessly winning his eighth round!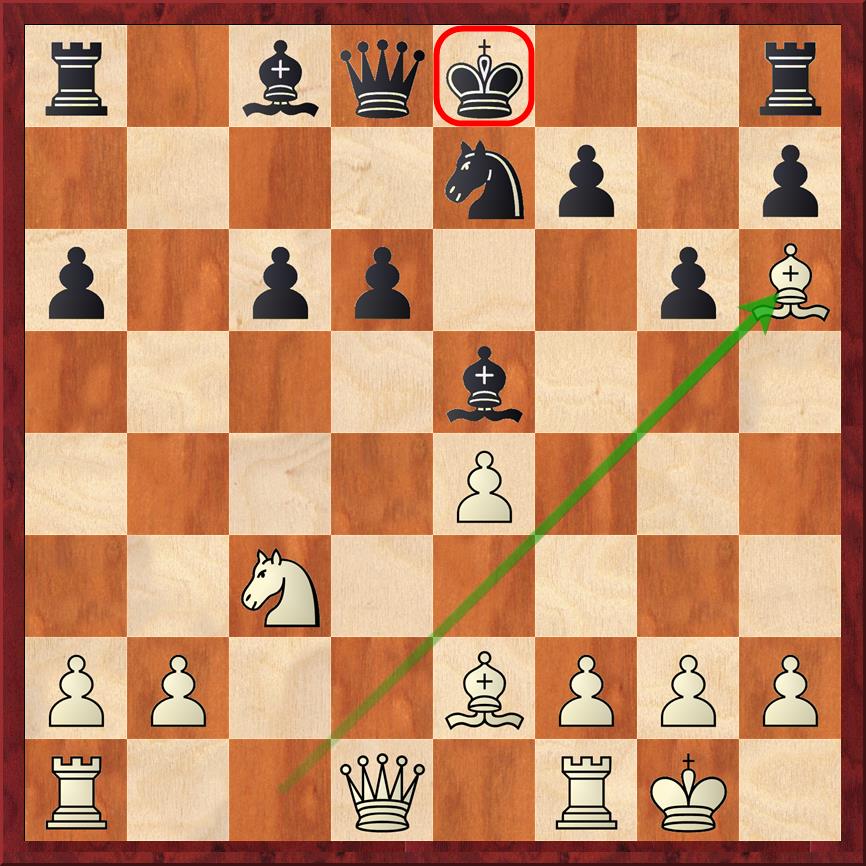 The norm was not yet in the bag because Pragg had to play an opponent who was rated above 2482 in the final round for the score of 6.5/9 to be sufficient for a GM norm. However, Pragg's coach GM R.B. Ramesh posted the following update on Facebook:
Seeing Ramesh's post a lot of people began congratulating Praggnanandhaa for the title. The wait for the pairing was nerve wracking. But when the pairing did come up at 12.07 a.m. IST everyone rejoiced! Pragg was playing against Roeland Pruijssers who is rated 2514. This meant that as long as his opponent turns up in the final round, the GM norm has been achieved.
When ChessBase India contacted coach Ramesh, he said, "It's a big relief. Now we can focus on the really important things." The contribution of Ramesh has been immense to the growth of Praggnandhaa as a player. The support of his parents Rameshbabu and Nagalakshmi cannot be overstated. And Vaishali, Pragg's sister is the very reason why the boy started playing chess! At a very young age Pragg was thrust with the difficult task of appearing in front of media and being the center of attraction in whichever tournament he went to. He and his team gave their all in order to break Sergey Karjakin's world record of becoming a grandmaster at 12 years and 7 months. When he couldn't do it, it was a big heartbreak for a lot of Indians. But Pragg maintained his cool. He realized that it was more important to play good chess than to run after norms.
Sushir Lohia, who was present at the venue of the Gredine Open, tells us, "I asked Praggnanandhaa about the score he has to achieve in order to make a GM norm. He told me that he had no idea about what score was required. All that he had to do was to calculate on the board and not worry about things off the board!" It's precisely this approach that has helped Praggnanandhaa stay strong through the various ups and downs that he has faced in his short but highly exciting career till date.
Here's the list of top 5 youngest GMs in chess:
1. Sergey Karjakin, Ukraine - 12 years, 7 months, 0 days
2. R. Praggnanandhaa, India - 12 years, 10 months, 13 days
3. Nodirbek Abdusattorov, Uzb - 13 years, 1 month, 11 days
4. Parimarjan Negi, India - 13 years, 4 months, 22 days
5. Magnus Carlsen, Norway - 13 years, 4 months, 27 days
Pragg has achieved his GM title 6 months earlier than what Magnus Carlsen could achieve! Perhaps in a few years from now, you might see Pragg fighting for the World Championship crown against Magnus! But for now, let's give the boy a break! He has truly achieved something phenomenal.
Previous coverage of Praggnanandhaa on ChessBase India
ChessBase India has been covering the journey of Praggnanandhaa with great excitement and enthusiasm right from 2016 since the newspage began! Here is a glimpse of the articles, videos, and other material that helps you to get a better picture of Pragg:
Praggnanandhaa achieves second GM norm
Truly a wonder! Praggnanandhaa scores his first GM norm
Praggnanandhaa becomes world's youngest International Master
Back to back IM norms for Praggnanandhaa
Check out how this prodigious talent calculates in the ChessBase India show with Praggnanandhaa:
---