Hrithik in 'Thej' - It was an April Fool's Day Joke!
On 1st of April we published an article about Hrithik Roshan starring in Thej - a biopic on the life of India's 50th GM M.S. Thejkumar. There was a lot of excitement in the Indian chess circles with the news floating all across social media. We have to say Thej's life story is perfect for a Bollywood movie. However, for now it was just an April Fool's Day Prank, a long standing tradition of ChessBase! In this article we tell you about the reactions from the chess community as well as Thejkumar and show you two examples where it was Thejkumar who played a trick on others!
April Fool's Day article has been a long standing tradition of ChessBase. On April 1st, 2002, ChessBase published its first April Fool's jest. It claimed that the reclusive former World Champion Bobby Fischer had proposed to FIDE that a new "Fischer move" should be introduced into the rules of chess — one that allowed you to take back moves during a game and play something different. You can read the first ChessBase prank over here. Every year on 1st of April ChessBase would publish something outrageous and the chess world would endlessly debate whether it was an April Fool's Day prank or not! This year, however, Frederic Friedel (the man responsible for all of these April Fool's Day articles) decided to discontinue the tradition. Well, we at ChessBase India made sure that the custom wasn't broken and went ahead and published the following article: "Hritik Roshan to act in 'Thej' - a Bollywood biopic on the life of India's 50th GM"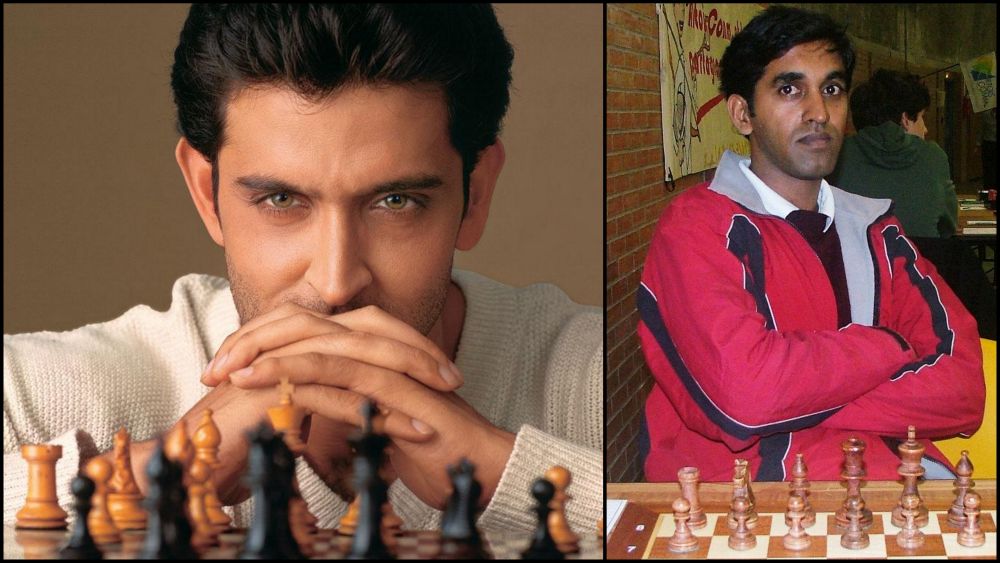 This article spread like wild fire on social media, most of all on Whatsapp groups where people discussed the repercussions of chess getting into Bollywood. In fact I received many personal messages confirming whether this was true or not! A few of them got fooled for a few seconds and then realized that it was a prank, many who were aware that it was the first of April caught it immediately, while those who read the ChessBase India newspage just like any other day were caught in the trap! Of course, we would like to thank GM Thejkumar for allowing us to write this article. He received a barrage of calls and messages congratulating him or asking him if it was true! On the night of 1st April Thej wrote to us: "I got so many calls and messages. All were happy hearing about the film. I was happy seeing so many people wishing me for the film. I also felt sad to April fool them."
A few of the parts of the article were true. The part about Sunil Kumar Desai directing Beladingala Baale was true and the fact that it was a famous movie where the main character was a chess grandmaster is also true. We thoroughly recommend that you watch this movie released in 1996.
Well, I know that a few of the readers got upset that it was an April Fool's Day prank, but I feel that it achieved the goal that is usually associated with the day. No one was hurt, it made people think, laugh, they were confused whether it was true or not, they googled this news, they discussed it with each other! Well, it was a successful prank. The good news is that for the next 365 days ChessBase India will be sharing authentic news that will power chess in India, just like it has been doing for the last two years! And who knows, after reading the April Fool's Day article Sunil Kumar Desai or Rakesh Roshan might get motivated to make a movie on a chess player's life!
Thejkumar, the trickster
Thejkumar himself has played quite a few tricks on other people, although that has always been on the chess board. The one that I remember very well is his game against GM Sasikiran from the National Premier 2013. Back then I was a budding chess journalist, using my blog 'sagar teaches chess' to cover events and write about my thoughts on the game. This is what I had written about the game:
"Something unbelievable happened today! Sasikiran was cruising to victory against IM Thejkumar on the top board of National Premier 2013. It seemed as if Sasi would maintain his lead. After all he was 2 pawns up. But then Thejkumar deviously set his last trap for the game. He offered the g2 pawn to Sasi who unflinchingly accepted it! What happened next was simply astonishing. The white king had absolutely no squares to go to and Thejkumar produced a brilliant stalemate idea!
After Qxg2 Thejkumar gave a check Qd8+, then Kf7 Qd7+ Kg6 Qe8+ and now after Kh6, do you see the move?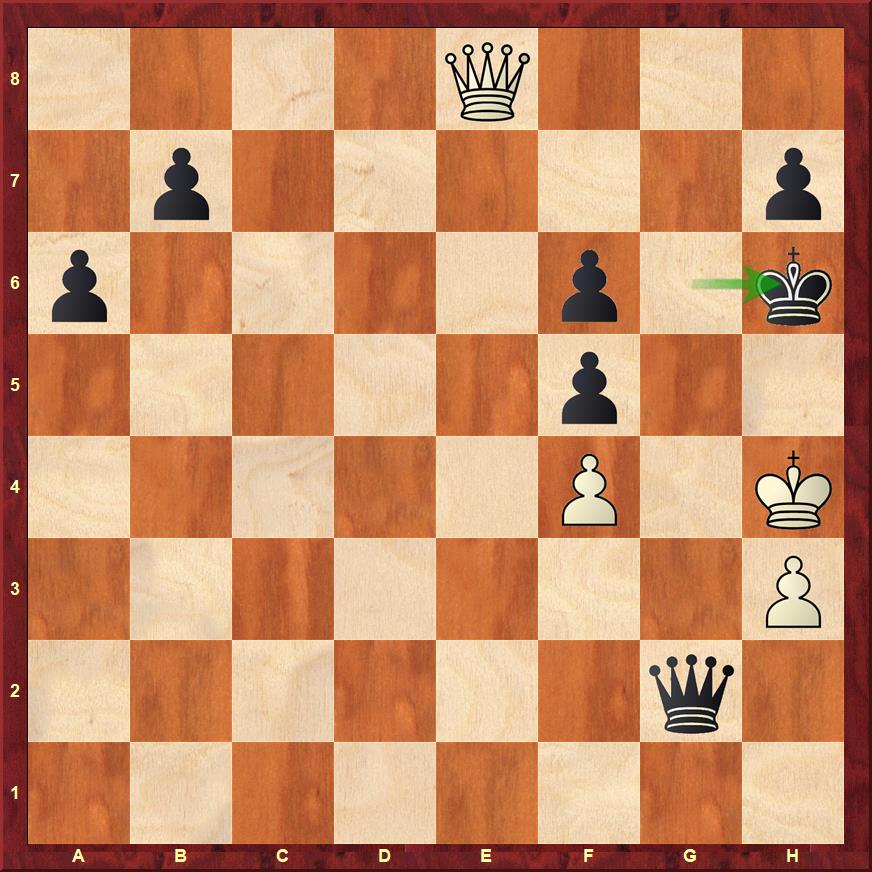 Thej played Qg6!! and there are three ways for Black to take, but all of them end in Stalemate! Back in 2013 I wrote, "The Qg6 move, which is usually seen only in books or studies, today occurred on the board! It was amazing fighting spirit by the GM-elect Thejkumar! To create a trap against a 2669 player which is so subtle that he falls into it calls for great creativity and resourcefulness! And Sasikiran in spite of drawing such a winning position had such a huge heart to analyze the game and laugh at his own mistake! What a champion! After the game Sasikiran said, "All this while I was just thinking about Qf8, Qg7, Qg8 ideas and then I cannot take the queen because of stalemate but I can just start pushing my queenside pawns! But when my opponent played Qg6 it came as a total surprise!"
For me Thejkumar is a wonderful positional player from whose games I have learnt a lot. Whenever I have played against him I have tried to keep aside my respect for him and tried to beat him. Not so successfully though. I want to show a position which I played against him in 2010 and one where Thej found some amazing tactical ideas.
Sagar Shah - M.S. Thejkumar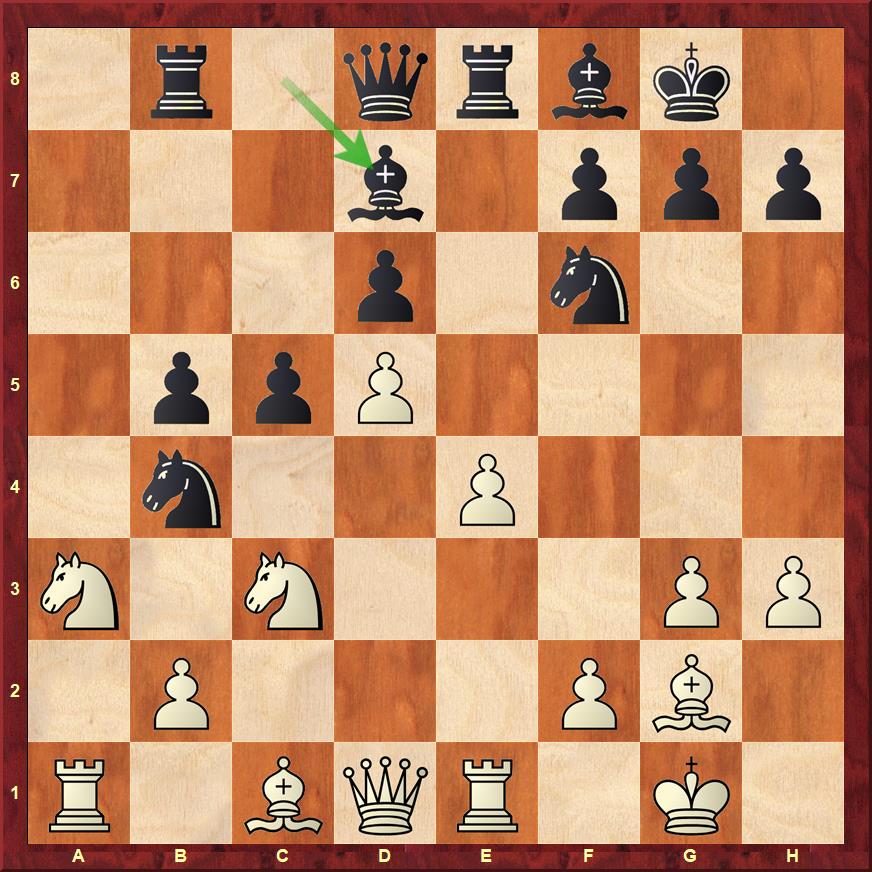 Black's last move was Bd7 defending the pawn on b5. I played Nc2 and Thejkumar took the knight ...Nxc2 and after Qxc2 we reached the following position.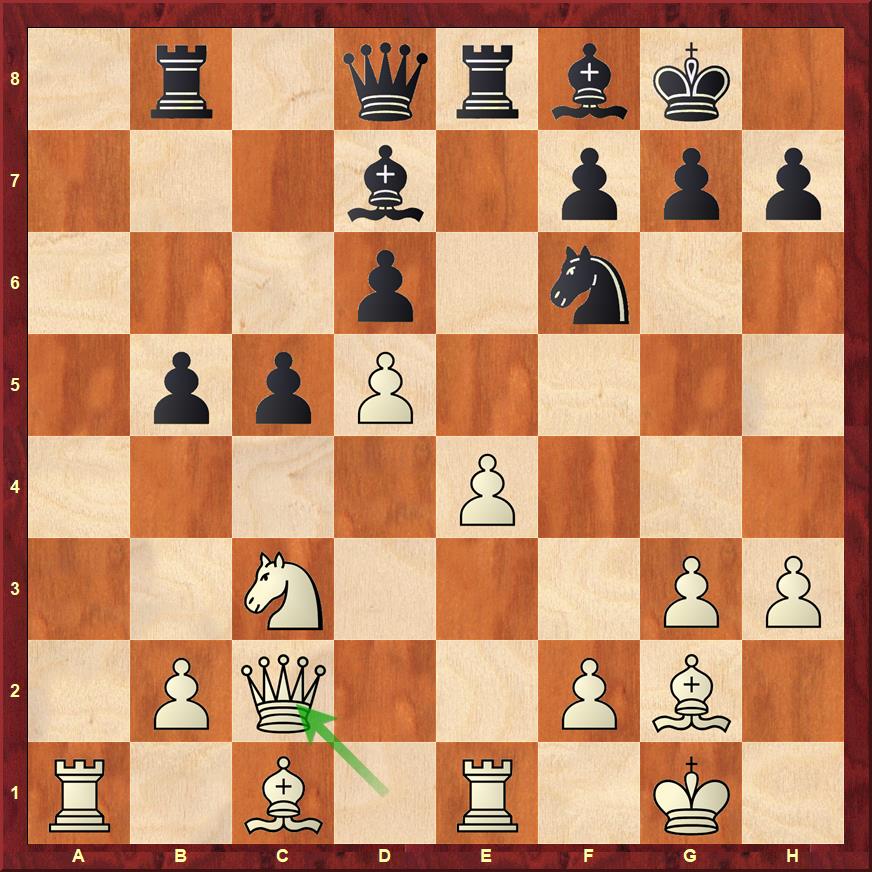 Thej played the fine move ...b4! I had to move my knight somewhere. But if I played it to d1 or b1, he would just take Nxd5 as my rook on e1 is undefended. So I played Ne2. Thej continued his b-pawn march and pushed me back further with ...b3. Now I had to keep an eye on the e4 pawn with my queen. Qd3 was being met with Bb5. Hence, I had to play Qb1.
A lot of things are happening in the position, but Thej pinpointed two anomalies in White's position. The h3 pawn and the b1 queen. He played the move ...Qc8!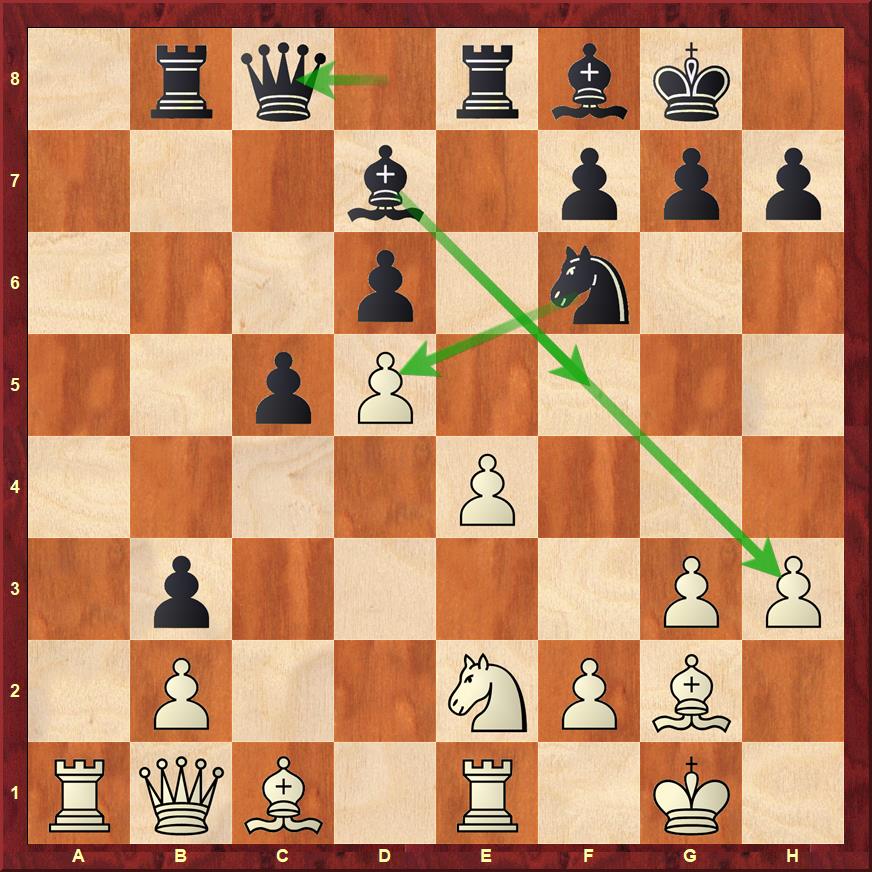 A lot of people keep saying that Thej is a positional player. But as has been rightly pointed out, some of the best positional players in the world have been excellent tacticians. This is exactly what was shown in our game above.
You will next see the Indian Smyslov in action at the Karnataka State Championship where ChessBase India will bring you detailed coverage.
Related links:
Kimo - an intelligent approach to chess
Bareev beats Anand in Kriegspiel
---