Srinath, Karthik, who's next? Mumbai Mayor's Cup 2018 begins!
After two exciting GM events in Kolkata and Bhubaneshwar, we now move on to the financial capital of our country - Mumbai! The 11th edition of the Mumbai Mayor's Cup begins from the 3rd of June 2018 and it promises to be an exciting event. The question on everyone's mind is, can an Indian player make it three in a row? In Kolkata it was GM Srinath Narayanan who finished half a point ahead of the field. In Bhubaneshwar it was IM Karthik Venkatraman who gave no one a chance with a score of 9.0/10. The Mayor's Cup has the first prize of Rs.3,30,000, higher than both the previous events. Who do you think will win? A special prize awaits the person who guesses the right answer.
Usually when International events are held in India, more often than not we see the foreign grandmasters coming out on top and taking home the first prize. However, this trend is changing, and in the last two events we have seen two Indians coming out on top.
The players' list is very interesting. We have a Ukrainian at the top Martyn Kravtsiv with a rating of 2662, followed by Mikheil Mchedlishvili from Georgia and Farrukh Amonatov. You have the two youngsters from Russia and Ukraine - Ivan Rozum and Adam Tukhaev, while the new faces this year are Karen Grigoryan, Kirill Stupak, Mikhail Mozharov. Indian challenge is being led by Sandipan Chanda, while Deepan Chakkravarthy will like to follow up on his runner's up performance at Kolkata GM Open. Can Karthik Venkatraman make another GM norm? Can Arjun Erigaisi prove himself once again? And can P. Karthikeyan makes his final GM norm and become a grandmaster - long awaited! The 11th edition of Mumbai Mayor's Cup promises to be an exciting event.
Starting rank - all players above 2400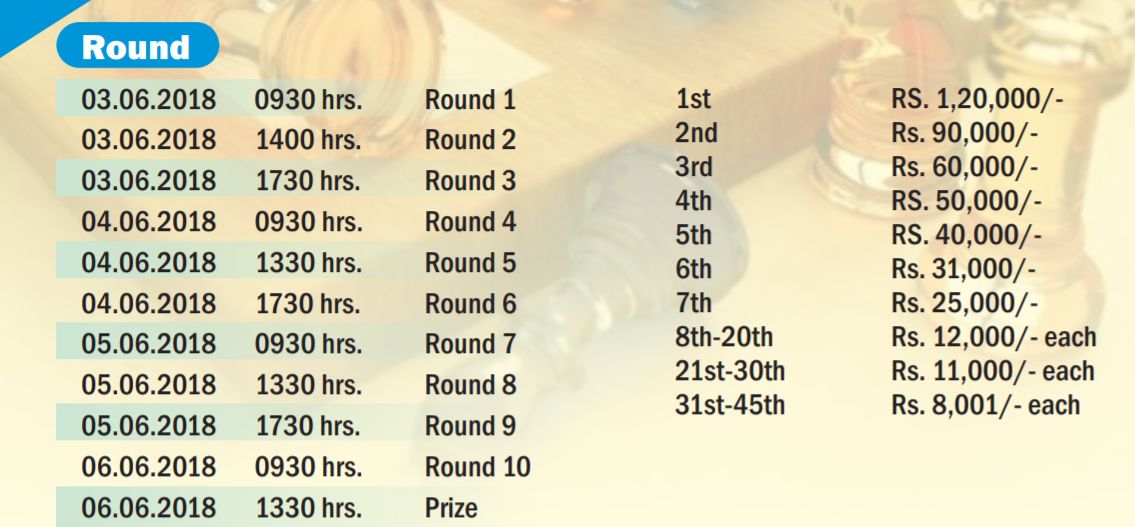 Articles from previous editions:
Hoa Nguyen wins Mayor's Cup 2017
Four leaders at the Mayor's Cup 2017
---