World Juniors 01: Event opens with early shocks
The first round of the World Junior Championship in Italy saw some major upsets. While Kumar Gaurav scored a fine win against the much higher rated GM Gergely Kantor, GM Aravindh Chithambaram suffered a shocking loss to the Serbian FM Pavle Dimic. On board two, Sidhant Mohapatra held the 2606 rated GM Grigory Oparin to a draw. We have a pictorial report.
The World Junior Championship kicked off yesterday in the town of Tarvisio among the snow-clad mountains in the northeastern part of Italy. While the venue looks like it is a picturesque one, mixed reactions were heard from the participants. While one player loved walking in the snowy mountains in sub-zero temperatures, another expressed discomfort due to the same reason.
In the midst of such delightful scenery, the first round began. For the Indian contingent -- which comprises of as many as 13 entrants -- the first round brought some great results overall as six of our players won their first-round game, four drew and three lost.
Unfortunately, among the three players who took a blow in their very first game was the tournament's seventh seed, Aravindh Chithambaram. The Chennai lad was paired against FM Pavle Dimic of Serbia who is rated more than 200 points below him. Not to mention, Chithambaram had the white pieces in this round.
However, Gaurav's win over GM Kantor was only one of the upsets scored by Indians...
Round 1 Results
Rank After Round 1
Round 2 Pairing
Image Source

About the Author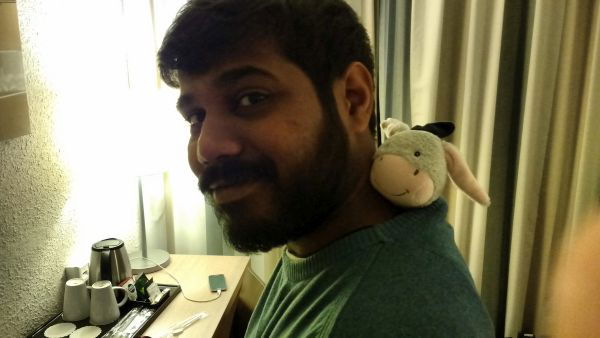 Aditya Pai is an ardent chess fan, avid reader, and a film lover. He has been an advertising copywriter and is currently pursuing a Master's in English Literature at the University of Mumbai. He loves all things German and is learning the language. He has also written scripts for experimental films.
---