Welcome to Central India's biggest tournament - SYNA Open 2017
The biggest tournament in Central India is here. After organizing two successful editions in 2009 and 2016, Syna Open will take place for third time from the 1st to the 6th of May 2017 in Katni, Madhya Pradesh. With total 80 prizes and prize money of 5,51,000 (first prize - 1,00,000) there is a high chance that you will return with much more than just fond memories. Here is an invitation to the tournament with the ability to enroll yourself for the tournament.
Our tournament has only one motto: Provide the best conditions of play for the participants and give them an experience of a lifetime. In this respect we have introduced some new features at the Syna Open 2017 to ease your enrollment and participation process.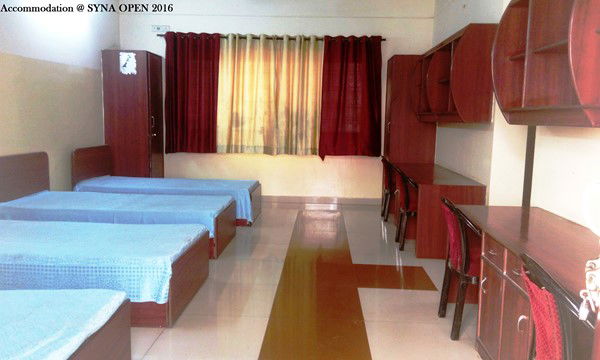 ---
Syna Open page developed by ChessBase India
One of the biggest problems faced by tournament participants is the information related to any given tournament. What we have done for this event is created a stand alone page for Syna Open 2017 that will give you all the information that you need for the event.
You can download the circular
You can read all the reports on Syna Open published in 2016
And most importantly, you can fill up the entry form and also pay the entry fees!
We look forward to your participation at the biggest International rating tournament of Central India - Syna Open 2017. More info:
Enrollment for the tournament
For GMs, IMs, WGMs, WIMs & +2400 Free
Rs. 1500 for 2200-2399:
Rs. 3,300 for all other Rated players:
Rs. 3,800 for unrated section:
The last date of entry: 15th April, 2017
Entries with late fee of Rs. 500/- 16th to 30th April, 2017
---