20/20! Praggnanandhaa's clock simul in Vlissingen
Just a few hours ago, we published an article on our newspage about 13-year-old Nihal Sarin crushing the competition at India's strongest Rapid chess tournament in Bangalore. When people read the report, they asked where is our other hero? 12-year-old Pragg? Well, we have the answer now! Pragg is in a small town called Vlissingen in Netherlands and he just gave a clock simul to 20 participants! Much to the amazement of the organizers, participants and viewers, the boy moved at the speed of lightning and scored 20.0/20!
Twenty people sat down in the arena in Vlissingen, Netherlands. They were going to face the 12-year-old prodigy from Chennai R. Praggnanandhaa in a clock simul. They were sure that they would at least snatch a point or two from the young boy, but it was not to be! The youngest IM in the world was just too quick and too accurate. He beat each and every opponent and scored 20/20 much to the amazement of all the spectators and players! We have said it many times, and we will say it again - R.Praggnanandhaa is the real deal!
The clock simul in Vlissingen: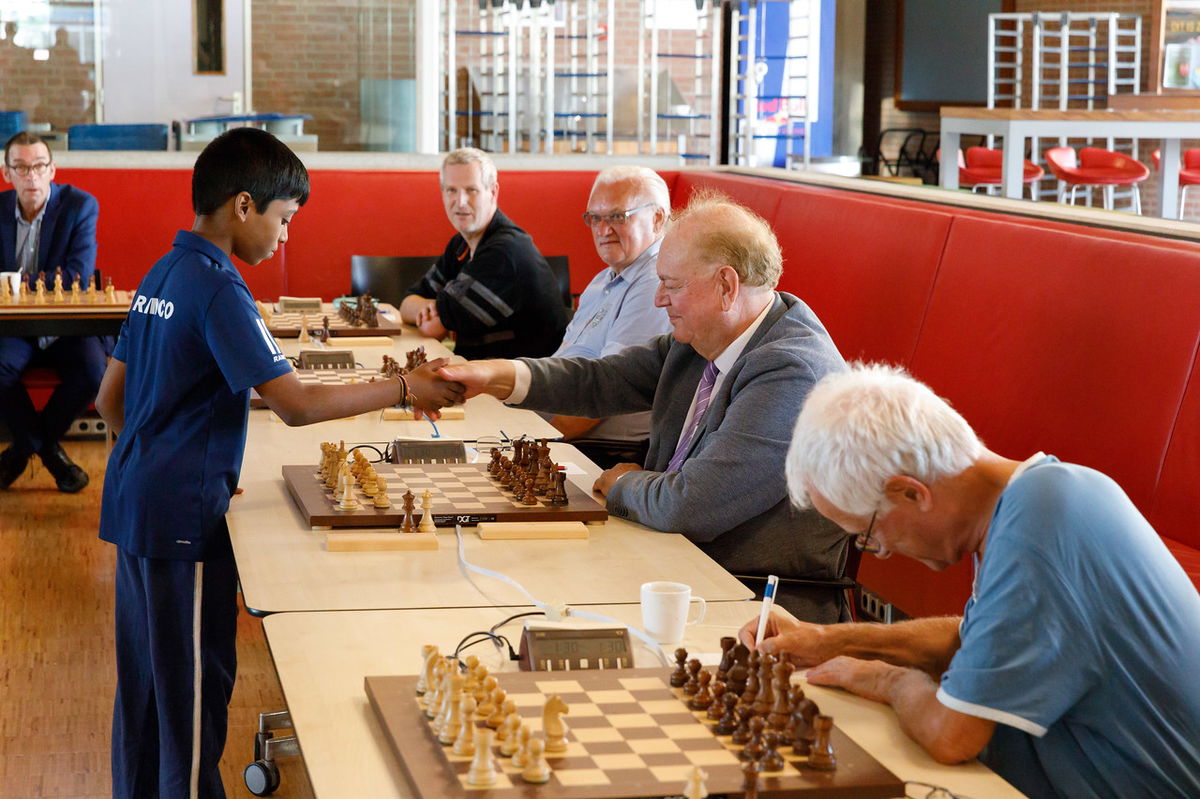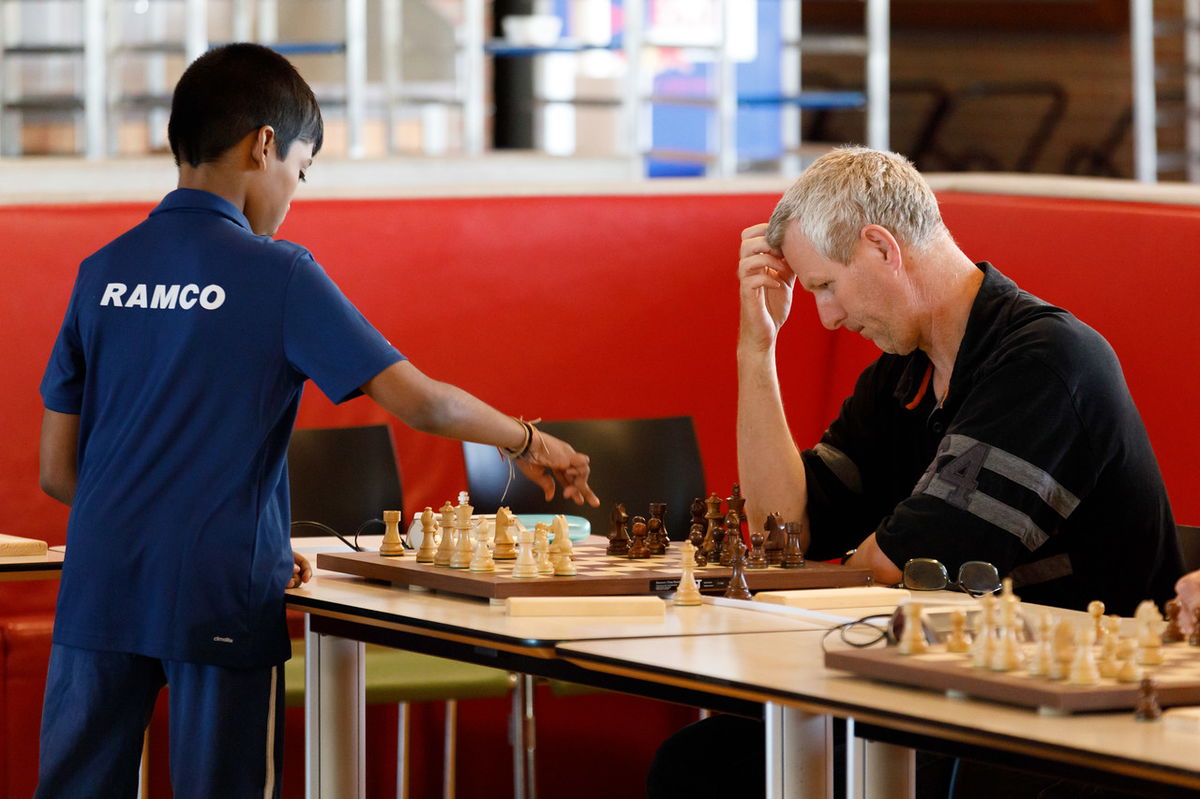 Clock simuls are never easy. First of all you have to keep moving quickly on each of the boards, and secondly you have to ensure that you keep up your quality of moves. It was no problem for our little tactical genius as he mopped up his opponents with a 20.0/20 score! 
The secret of Pragg's success is nothing but his amazing tactical vision. This was shown in ample measure to the author of these lines when he conducted the ChessBase India show with the little boy, just a few days ago. We hope you haven't missed it. In case you haven't seen it yet, this might be the right time to download the show and test your chess with Praggnanandhaa.
ChessBase India show with Praggnanandhaa
Procedure to watch the show:
Buy the above product. It's free of cost, so you will not need to make any payments. All you have to do is enter a few details (name, email id, address etc.). Once you have bought the show, the download files will be sent to your registered email address. After downloading the files, you must open the wmv file in your local ChessBase copy (I have a ChessBase 14, you might have a ChessBase 10, 11, 12 or 13!) If you do not have a local ChessBase on your computer, you can install the ChessBase reader that comes along with the downloads and open the wmw file in it.
The above download is only for people from eight countries (India, Sri Lanka, Bangladesh, Nepal, Thailand, Philippines, Malaysia and Indonesia). That's because the ChessBase India shop is open for only these eight countries. If you are not from the above eight nations and would like to watch the show, you can do so, provided you are a ChessBase Account Premium member.
 Praggnanandhaa in Vlissingen
Pragg will be playing at the Vlissingen Open 2017 in order to try and reach the magical figure of 2500 and also to make his maiden GM norm, and most importantly to improve at the game of chess. He is accompanied at the event by his mother and coach Ramesh. With a rating of 2487, he starts as the ninth seed. We wish the young boy great success at the event.
Participants of the Vlissingen Open
Report on Netherland's website
---