Peter Heine Nielsen on why you must learn Shogi!
Peter Heine Nielsen calls Shogi an unfound gem and chess' hidden cousin. "The game is so dynamic that every battle is like a Sicilian!", says Peter. The Japanese form of chess has not received the same amount of international recognition as our game, but is surely no less interesting. A two-hour training session is going to be held at the Hayakawa Japanse school in Chennai on 29th of July. For all the Chennaiites, the article has all the information you need, and for the others Peter recommends the best free Youtube series to learn Shogi.
The word 'shogi' translates to 'general's game' in Japanese, and is widely known as Japanese chess. To promote Japanese cultural heritage, Hayakawa Japanese Language School and Cultural Center will be conducting a Shogi playing session in Chennai.
Peter Heine Nielsen on Shogi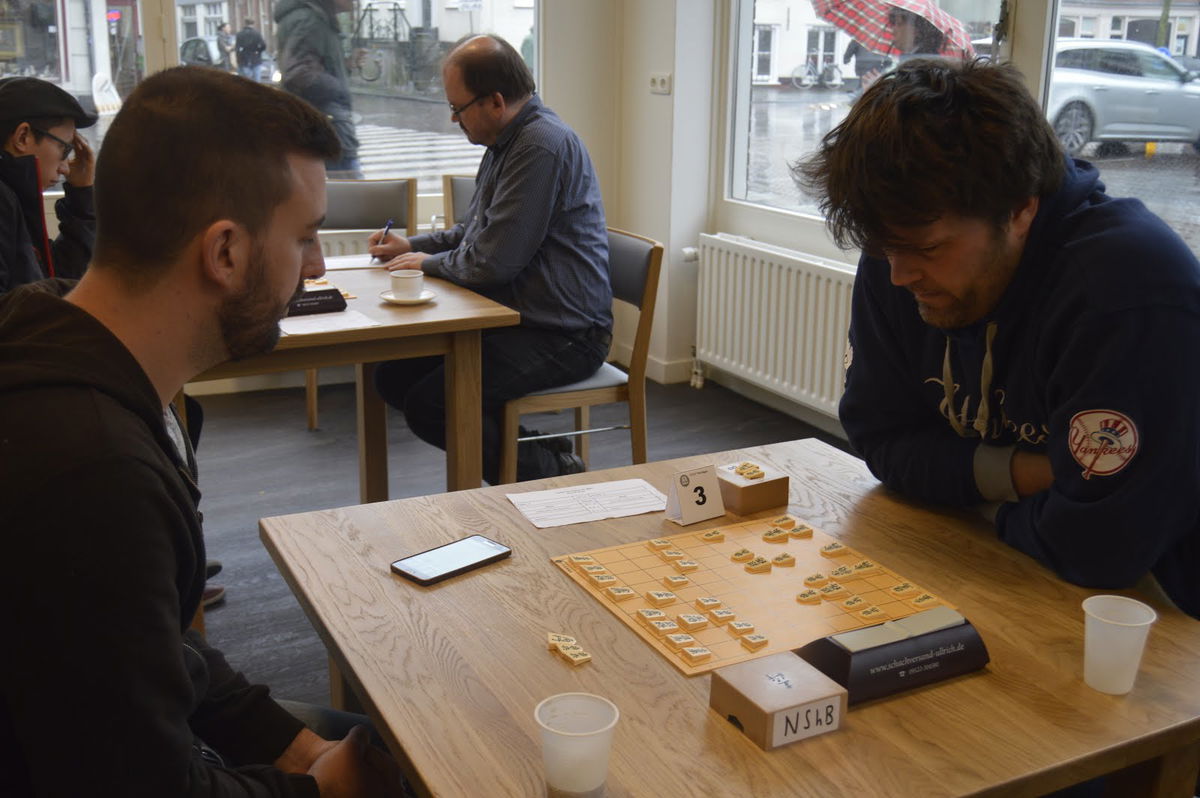 Peter Heine Nielsen, the chess player, needs no introduction. He has a been a top grandmaster and also trainer of Anand and Carlsen in the past. However, when it comes to Shogi, Peter likes to call himself an amateur at best. He has participated in the World Shogi Forum in the past. We asked him what is that differentiates chess from Shogi. "Shogi is essentially "crazyhouse", meaning when you capture an opponents piece you get it "inhand" and can drop it on any free square when it is your next move. This results in Shogi being a much more dynamic game than chess, where initiative and king safety matters much more than material, opposite to chess."
The pieces include a king, gold general, silver general,lance, knight, bishop, rook and pawn. The king is always placed at the centre of the board, with the two gold general pieces on either side. The two silver generals are placed on either side of the gold generals, followed by the two knights and lances on either side.
Talking about the dynamic nature of the game, Peter added, "In a game between top-professionals you will normally see around 10 pawn sacrifices, exchange sacs and normally quite some piece sacs as well. It's a game of unbalance and initiative."
Why should a chess player learn Shogi?
Says Peter, "Mainly because it's great fun! Every game is like a sharp Sicilian, where you try to get to the opponents king first, balancing it with some defence. To me, it was an unfound gem, chess´ hidden cousin. I did not know of its existence until 2013, and now I play it regurlarly."
Nielsen's next tournament will be the International Shogi Forum in Japan this November, with players coming from all the world. Talking about the Shogi seminar that is to be held in Chennai by Hayakawa Japanese Language School, Peter said, "I hope that like when a certain person went to the Russian culture center to learn chess in Chennai and amazing things happened, a visit to the Japanese cultural center will create a similar fairy tale!"
The Shogi seminar in Chennai:
'Lets Play Shogi' will be conducted on July 29 at Hayakawa Japanese Language School & Cultural Center, from 11 a.m. to 1 p.m. For details call: 09381055855.
Learn Shogi from YouTube:
If you are not in Chennai and would like to learn Shogi via Youtube videos, Peter recommends Hidetchi's Shogi series as the best available free material online for learning the game.
Peter on the Semi Slav:
I am sure that after reading this article all of you are going to learn the rules of Shogi. Well after you are done doing that, it might be a good idea to indulge in a seven hour training session with Peter to learn the Semi-Slav as black! What can we say, Peter is one of the leading experts and authorities when it comes to Semi Slav, the opening that helped Vishy Anand to beat Vladimir Kramnik in their famous 2008 World Championship Match!
---