Endgame Magic at 7.30 p.m. IST with Mueller and Marin
The Endgame Magic show takes you to the world of amazing endgame analysis with the world famous trainer Karsten Mueller. The 71st edition of the show is on the 17th of May 2016 at 7.30 p.m. IST. Karsten's guest in the show will be the eloquent writer and author GM Mihail Marin. It will more than an hour of high class chess analysis and all the ChessBase Account Premium members can enjoy it for free! We show you how you can watch the show and also how you can become a premium member before 7.30 p.m. IST.
The premium members of ChessBase Account are in for a treat today as Karsten Mueller and Mihail Marin team up for the Endgame Magic show 71. The show will be shown live on Playchess on the 17th of May 2016 at 7.30 p.m. IST (4 p.m. German time).
While the DVD that he is currently working on is a secret, we will be able to get some information about it on the Endgame Magic show.
How to watch the Endgame Magic show?
The Endgame Magic show with Karsten Mueller is free for all the ChessBase Account premium members. All you have to do is download the free playchess client for windows. Once you install it log in with your username and password.
Click on the broadcasts on the lower right-hand corner to enter the broadcast room and then click on games at the top. At 7.30 p.m. IST, you will see a game with a Multimedia Icon, with the title Multimedia/Endgame Magic. Double click to open the game and you can enjoy the Endgame Magic show.
I was a part of the Endgame Magic 62 with Karsten Mueller when I was in Hamburg in June 2015. I must say that the difficulty level of the positions is quite high and you will definitely learn a thing or two about the endgame.
If you are a premium member you can watch all the previous endgame magic shows.
The Endgame Magic Show will begin at 7.30 p.m. IST 
For all those who do not have the ChessBase Premium Account can easily get one for Rs 1499/- per year by emailing us at chessbaseindia@gmail.com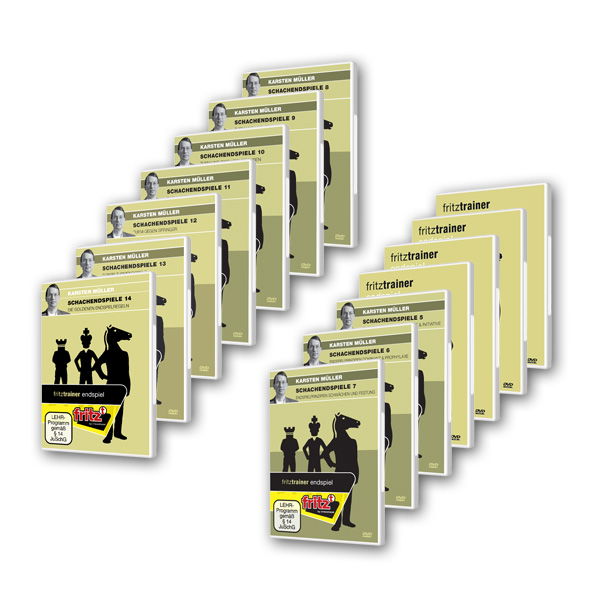 One DVD of Karsten Mueller is available for Rs. 999/- However if you purchase the entire pack of 14 DVDs it will cost you just Rs. 9999/- You can check out all the 14 DVDs of Karsten Mueller over
here
. The same pack of 14 DVDs which cost you Rs. 9999/- is available at the International website for 299 Euros. That comes to Rs. 22500/-! You are saving more than 60%. If you are interested, do write to us at
chessbaseindia@gmail.com
---