Where there is a will, there's a way! - Namaganda on her visit to India
Ugandan chess became popular after the movie Queen of Katwe was based on one of its top players Phiona Mutesi. In July Uganda's WFM/FI/FA Christine Namaganda (rated 1565) played in Delhi at the Commonwealth Championship 2017. She was the only player from East Africa. The 30-year-old chess player, trainer and arbiter, who has represented Uganda twice at the World Chess Olympiad and several times in zonal and continental tournaments in Africa, spoke to Kenya's IA Paras Gudka about her experience of playing in India.
A search on the FIDE website shows you that Uganda has only ten female players who are registered with the world chess body. 
However, there is one name in there that is very popular in the chess world - Phiona Mutesi. After Mira Nair's movie Queen of Katwe, which was based on the life of Phiona, was released, Ugandan chess came into the limelight.
And now we have another star on the horizon - Christine Namaganda. The 30-year-old braved many odds to travel all the way from Uganda to India to participate in the Commonwealth Championships 2017 held in New Delhi. Read her story. As the title says, "Where there is a will, there's a way!"
Ugandan Christine Namaganda on her trip to New Delhi
Paras Gudka (PG): You've recently returned from New Delhi, India where you participated in the Commonwealth Chess Championships 2017. How was the experience and what made it possible for you to participate in it? 
Christine Namaganda (CN): I can say the Commonwealth Chess Championships was a great tournament. It was my first time in India and I got a chance to compete in a field of very strong players! The whole experience was great and I was welcomed very warmly. The hotels were very good (players were treated to five-star hospitality at The Leela Ambience Convention Hotel), games started on time and I had a chance to visit some of Delhi's famous landmarks.
My whole journey was made possible by my sponsors and manager (Pastor Daniel Baguma). We had to come up with a plan and we looked for companies that would be willing to support us.
PG: Tell us a bit more about your sponsors.
CN: I have a list of sponsors who I want to thank for helping Uganda make it to the Commonwealth Chess Championships for the very first time in history. They made sure everything was fully covered.
New Vision, Uganda's leading English daily supported me by giving me coverage which brought in other sponsors on board. Swift Tours and Travel, the best travel and cargo agents in Uganda gave me a return ticket on Emirates Airlines. Pastors Robert and Jessica Kayanja were instrumental in bringing me back to chess after I almost gave up through their 77 Days of Glory program. Not only did they mentor me but they also paid part of my package. Indian Association of Uganda paid part of my sponsorship and got me my Indian visa within a few hours. La Cedri Forex Bureau, the forex bureau with the best rates in Kampala, gave me a package too. Nagalama Old Students Association 2004, my former classmates, also helped by paying the FIDE registration fees for Uganda on time allowing me to represent my country.
I would also like to that my Federation, Uganda Chess Federation, which through its President Emmanuel Mwaka, helped immensely with administrative and registration formalities by staying in constant communication with the organisers in New Delhi.
PG: A common lament amongst players in Africa is that there's very little corporate sponsorship available for chess on the continent. What do you have to say to them? How can they be more proactive in sourcing funds that would allow them to play in international tournaments?
The game of chess is not so highlighted in Africa making its awareness less than that of other sports. Those who play actively have less training materials but developed countries have books and different kinds of training. Those managing the game find it hard to get to sponsors because the sponsors want value for their money and for chess, it's not as easy as with football or athletics that receive much more attention in mainstream media.
To my fellow players, I'd like to say, there's a saying that goes "where there's a will, there's a way". If someone is passionate about chess, he/she will find a way to get resources too. There's no person or company willing to give money for any cause especially in our cash strapped economies in Africa. Governments are broke and corporates are struggling, so every Dollar counts. Players have to show the need for funding and there's a need for federations that manage the game to be more creative in how they approach sponsorship. For example, New Vision, Uganda's leading English daily, highlighted my need for sponsorship in their newspaper by assigning a columnist to my cause. This led to different companies such as Swift Tours and Travel getting involved and helping me out.
PG: Being the only player from East Africa in the Open section, was there additional pressure on you to perform well as a representative of the region?
CN: Yes, there was a lot of pressure because everybody was looking at me and every loss was a pain to the region. When corporates sponsor you, they expect a lot from you so every game means a lot, whether it's a loss or a win.
Secondly, the government is aware that somebody has gone to represent the country on their behalf, so they watch keenly the proceedings hoping the national flag flies high.
[Event "Commonwealth Chess Championships 2017"]
[Site "The Leela Ambience Convention "]
[Date "2017.07.08"]
[Round "7.53"]
[White "Namaganda, Christine"]
[Black "Rani, Hamid"]
[Result "1/2-1/2"]
[ECO "A46"]
[WhiteElo "1565"]
[BlackElo "1994"]
[PlyCount "75"]
[EventDate "2017.??.??"]
1. d4 Nf6 2. Nf3 e6 3. e3 b6 4. Bd3 Bb7 5. Nbd2 d5 6. Ne5 Bd6 7. O-O O-O 8. f4
c5 9. c3 Ne4 10. Rf3 f6 11. Ng4 cxd4 12. cxd4 Nd7 13. Rh3 Qe8 14. Nf3 h5 15.
Nf2 Nxf2 16. Kxf2 g5 17. Nxg5 fxg5 18. Rxh5 Nf6 19. Rxg5+ Kh8 20. Qf3 Rf7 21.
Rh5+ Kg8 22. Rg5+ Rg7 23. Qg3 Qe7 24. Rxg7+ Qxg7 25. Qxg7+ Kxg7 26. h3 Rh8 27.
Bd2 Kf7 28. Rc1 a5 29. a3 Ke7 30. b4 axb4 31. Bxb4 Rc8 32. Bxd6+ Kxd6 33. Rxc8
Bxc8 34. g4 Bd7 35. Kf3 Ba4 36. g5 Bd1+ 37. Be2 Bxe2+ 38. Kxe2 1/2-1/2
PG: Your flag-themed outfits representing Uganda caused quite a stir on social media. Did you work with a fashion designer to come up with the concepts and have them made? How were they received back in Uganda? 
CN: Yes I partnered with creative and social entrepreneur Jessie Bakitunda who is the proprietor of L Investments and Ekyoto Foundation. L Investments partners with other creatives to make African jewellery, outfits, bags and curious.
Back home my countrymen feel they were truly represented and I received so many 'thank you' messages from different organisations like Uganda Tourism Board who saw our flag displayed at the tournament venue.
PG: Did you get to do any sightseeing in Delhi? What did you think of the city?
CN: Yes I did. Though we didn't have a rest day, I got to visit some sights in New Delhi on one of the mornings. I visited: India Gate, a war memorial to 82,000 soldiers of the Indian Army who died during the first world war; Jantar Mantar, one of five astronomical observatories built by Maharaja Jai Singh II of Jaipur and The Lotus Temple, a Baha'i house of worship and one of the most visited buildings in the world.
New Delhi is one of the most beautiful cities I've seen. It's well organised and has good infrastructure.
PG: What was the biggest lesson you learned at this tournament?
CN: I learnt that great results come with hard work. I had a chat with the winner of the Open Section, GM Abhijeet Gupta, and some other strong players from India who said they train for 8 hours daily and chess is like their life and they play it with passion.
PG: What's next in store for you as a player? More international outings, perhaps?
CN: As a rated and titled player, I want to see my FIDE standard rating go up to 2100 and I also want to get the WIM title. I'm working and training hard to make it to the top.
As far as tournaments go, I'm planning to participate in the following later this year: Cuca International in Angola (September), Tanzania Open in Tanzania (November) and Tradewise Hastings International Chess Congress in England (December).
PG: Thanks a lot for the interview Christine, and all the very best for your upcoming tournaments.
About the author: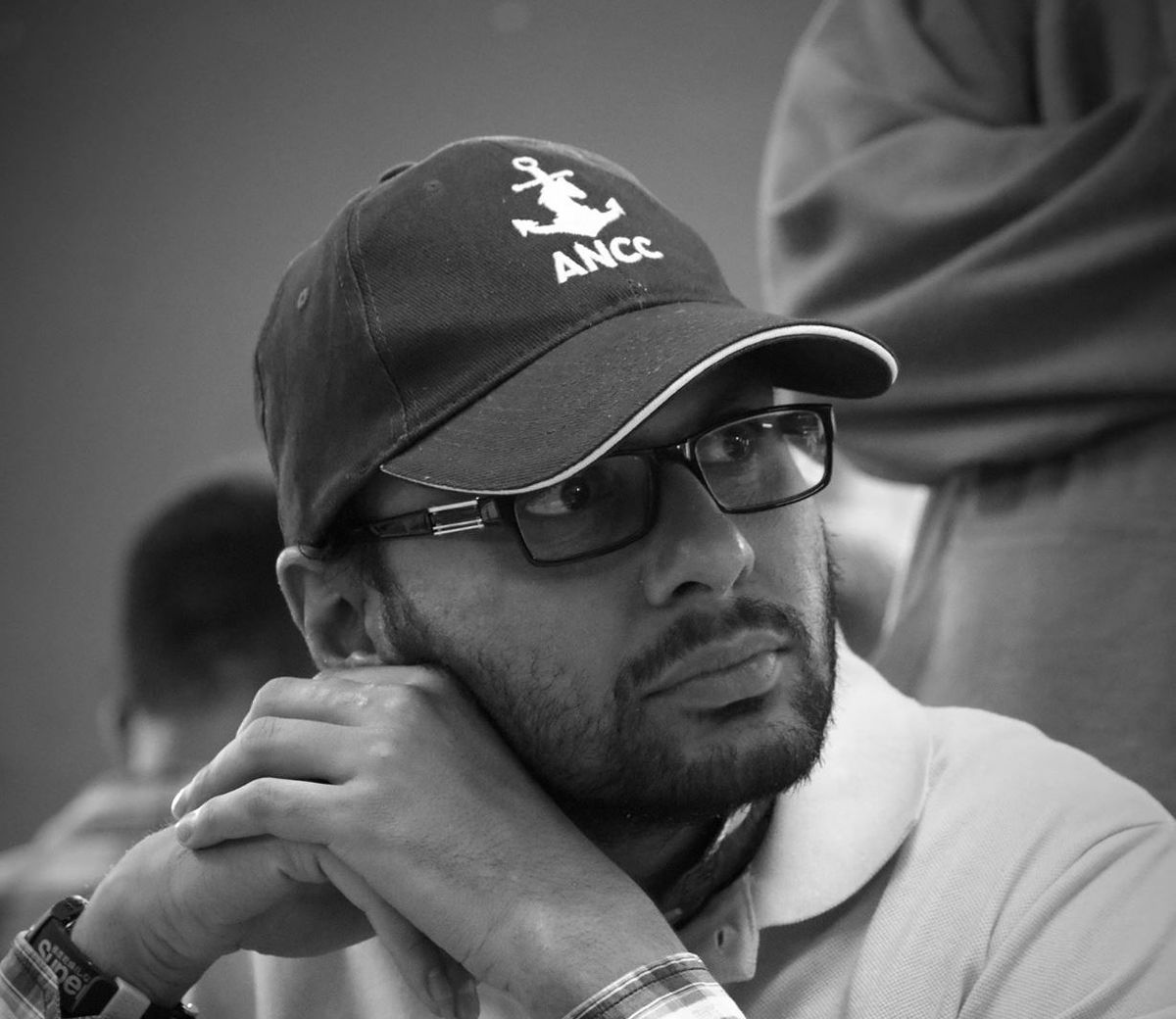 Paras Gudka is a 33 year-old aspiring IM from Nairobi, Kenya who has dabbled in almost every aspect of chess: from competitive play, event organisation, club administration, photography and writing to product sales, arbitration, training, compèring and everything in between. After having made his mark in Kenya as one of the best organisers and arbiters, he is now working on becoming a top player. To follow along on his journey, visit his website.
---