The launch of ChessBase India Power!
On 7th of August ChessBase India Power was launched. India number three Vidit Gujrathi and AICF Secretary Bharat Singh Chauhan unveiled the logo at the ChessMine Blitz tournament in Bangalore. ChessBase India Power is a complete travel solution for chess players who wish to travel to chess tournaments not only in India but all over the world. It is an idea that will ease the life of a chess player. Try us out and we are sure you won't be disappointed.
Because chess players must play chess!
The "ChessBase India Power" was launched on 7th of August at the ChessMine Blitz in Bangalore by two powerful personalities of Indian chess.
ChessBase India Power
One of the most exciting prospects for a chess player is the anticipation of playing in the next tournament. You want to try out that new opening you have been working on, or to get rid of your time pressure issues, or you just want to avoid the mistakes that you have made in your previous events. Add to it the fact that you may be going to a new location, and the excitement only grows! However, the period between deciding a tournament and actually going for it is not just filled with chess preparation.
You also have to ensure that you get your travel in order. After the travel comes the hotel and if you are going to a foreign country then you have to get a visa. As a chess player who has played tournaments for nearly 16 years and travelled to over 20 countries all over the world I have realized that mental peace before any tournament is of paramount importance for a chess player. That is the reason why all the top players in the world have managers (Anand - Aruna, Carlsen - Agdestein, Topalov - Danailov) who take care of all the off-the-board planning for these superstars.
Of course, not everyone can afford a manager to plan their events. And that is the reason why ChessBase India has teamed up with Brain Power Chess to start the ChessBase India Power, a complete travel solution for the chess players of India and the world.
The services we offer:
Flight Bookings
Visa Services
Accommodation
Food
Tournament Packages
Foreign Tournament Planning
Travel Insurance
Why should you choose ChessBase India Power?
Affordable Pricing
No convenience Charges which are charged by other Internet Portals
Special Return Airfares in Domestic sectors as per schemes available
Pocket Friendly Hotels
We suggest hotels near to the accommodation and which are safe and secured for women and where other chess Players are staying.
Tie-up with Local food vendors to serve home cook food which will keep players healthy.
Special Tournament Packages including entry fees
Travel Insurance that you can be rest assured about your valuables, health and flight delays.
Special suggestions for upcoming players who want to play abroad and would like to target more tournaments together.
How to reach us?
Hotline: 09106908500, 7878783264 (10 a.m to 8 p.m.)
WhatsApp: 7878783264
Email: accommodations@chessbase.in
Rs.500 voucher from ChessBase India for ChessMine participants:
If you make any of the above bookings from ChessBase India Power hotline or email address and you have played the ChessMine tournament, you will receive Rs.500 voucher which can be redeemed on your subsequent bookings from ChessBase India Power. Offer valid until 31st of August 2017.
Book with us for your next tournament:
You can just call us/ whatsapp / email on the above details and inquire about stay, travel, visa, bookings etc. for any tournament that you are planning to play. As of now, we have tailor-made packages for you for three tournaments (National Challengers, under-7 Nationals, Goa Fomentos) in August and September. 
National Challengers 2017:
The National Challengers 2017 will be held from the 12th to the 23rd of August 2017 at Karnavati Club, Ahmedabad.
Option 1 (distance 1 km from venue):
A/C Double occupancy - Rs.1300 without breakfast
A/C Double occupancy - Rs. 1400 with breakfast
A/C Single occupancy will cost Rs.150 less than double occupancy.
(Note: A/C = air conditioned)
Option 2 (Budget hotel with food arrangements):
A/C Double occupancy with Lunch and Dinner arrangments - Rs.2000
The food menu will be standard. More importantly it will be tasty and hygienic. Jain food will also be made available on request.
Option 3 (very close to the venue):
A/C Double occupancy with breakfast - Rs.1900
A/C Double occupancy with breakfast and lunch and dinner facility included - Rs.2600
Option 4 (*** hotel within 1 km from venue):
A/C Double occupancy inclusive of breakfast - Rs.2200
A/C Double occupancy with breakfast and also lunch and dinner arrangements - Rs.3000
Option 5:
Non AC Double occupancy rooms - Rs 1000
A word about the food: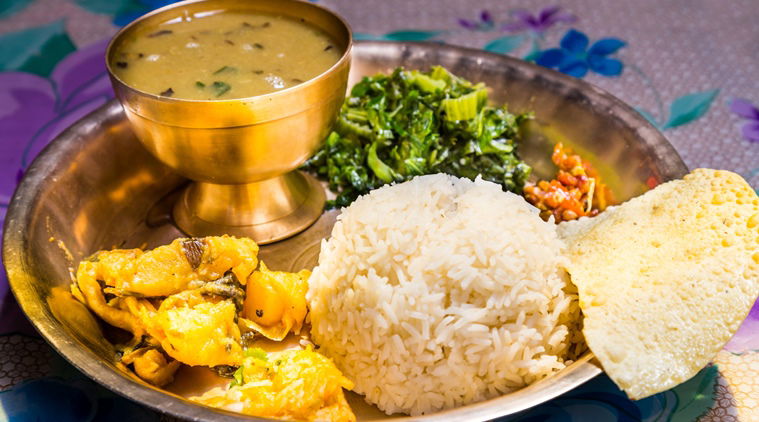 Food menu will be fixed enough quantity for one person to eat.
It will be home cooked food. It will be hygienic and not sweet.
Vendor does not use any food color and preservatives.
U-7 National Packages:
The national under-7 will be held from September 3rd to 12th at Vijaywada, Andhra Pradesh.
Accommodation options:
Rs 1700 For double occupancy inclusive of all taxes and Breakfast
All hotels are in the range of three kilometres distance.
Goa Fomento Open Packages:
The Goa Fomento Open will be held from the 6th to the 10th of September 2017 in Panaji, Goa.
Option 1:
Rs 8000 per person. This includes:
Entry Fees
Hotel Accomodation A/c on Sharing basis
Sleeper class train from anywhere in India
Option 2:
Rs. 6500 per person. This includes:
Entry Fees
Hotel Accomodation A/c on Sharing Basis
Related articles:
Because chess players must just play chess
Enjoy comfortable stay and delicious food at National Challengers
---