Indians at International des Jeux de Cannes
Have you played a tournament in a perfect setting with excellent conditions and everything that you could have hoped for - with an exception- you just cannot play chess there? Welcome to Cannes! The 30th Festival International des Jeux de Cannes which was held from 22nd February to 28th February. It was a nine round swiss event with 79 titled players out of the total 111 in the A group with 19 Grandmasters. A perfect tournament to play chess one might say! IM Nisha Mohota brings us a richly illustrated report.
Indians at Cannes 2016
It is hard to find a chess tournament anywhere in the world where Indians are not there - this speaks of the growing popularity of the sport in our country. The 30th Festival International des Jeux de Cannes, which was held from 22nd February to 28th February, had 18 Indians in group A and 5 in group B.
Let me first introduce you to the little one who played in group A and was the cynosure of all eyes.
Till now I was more familiar with his elder sibling, R. Vaishali, who won the National Women Challengers last year and was also the world under 12 girls champion in 2012 and the under 14 girls champion in 2015. Praggnanandhaa also equalled his sister's gold medals by winning the World under 8 boys in 2013 and the under 10 boys in 2015. On the left is Bharath Subramaniyam who won the world under 8 title in 2015. This makes it three world champs in one frame!
I went to Aravind's board during the last round and saw him play d4 Nf6 c4 Na6 (!) and then converting to some kind of a Benoni! Smart, isn't it?
Okay, so what's so special about this 10-year-old boy that I continue to talk only of him? Praggnanandhaa played excellent chess in the tournament, made his maiden IM norm despite losing the last round and did not even know about it till some of us asked Vaishali, who later discovered that yes, her younger sibling had made it! To me it seemed that only chess and good moves mattered to him, norms and achievements were minor stuff, and this completely impressed me! Just before the prize giving ceremony he and the other Indians were spotted playing pair blitz.
Now I will try to overcome my obsession and talk about the other Indians and the tournament which was won by...
All in all, it was a very strong tournament in the city of the International film festival with extremely friendly organisers, spacious playing venue, beautiful apartments to stay in, a wonderful city -- a superb place to do tourism through chess! I would love to visit Cannes again next year!
Final Ranking:
The complete list can be found here.
About the author: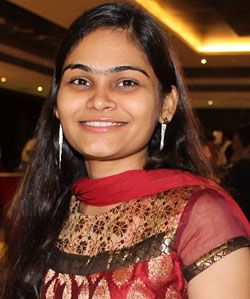 Nisha Mohota started playing chess at the age of seven. She became India's youngest WIM in 1995 and India's fourth WGM in 2003. Since February 2011 she is a full IM – her highest ever Elo rating was 2416.
Nisha has represented India in 25 countries. Her accomplishments include qualifying for the 2001 and 2008 Women World Chess Championships as well as playing for India in 2004, 2008 and 2010 (Women) Olympiads. She won the Indian National Women Premier title in 2005.
Nisha's first love, chess, helps her continue her other passion: writing, photography and travelling. She also loves to learn foreign languages and has a diploma in Spanish, which she wants to master in future! She is employed with Oil India Limited (OIL), a petroleum company, as a sportsperson.
---