Yuzvendra Chahal: From Greys to Greens
Just before the Indian Cricket team clinched the T20 series against New Zealand yesterday, the Indian leg-spinner Yuzvendra Chahal donned his chess-player hat yet again and played a few games of chess against his Kiwi counterpart, Ish Sodhi. Chahal, in his early days, had been a national level chess player and had even represented India at Asian and World U-12 Junior Championships. Here's a quick look at this fun match and Chahal's chess life.
Yuzvendra Chahal made headlines after demolished England in the third and final T20 International in the third and final match of the India-England T20 series at the turn of 2017. With his six-wicket haul conceding merely 25 runs, he was not only dubbed as "Man of the Match" and "Man of the Series", but also became the first Indian bowler to take more than five wickets in a T20 game.
Like many others in the Indian Cricket team, this 27-year-old Haryanvi is a product of the Indian Premier League. Without being given enough chances in the Mumbai Indians squad, he was put back into the auction pool where Royal Challengers Bangalore picked him up and made him an integral part of their bowling attack in 2014. Then on, there was no looking back. Picking up 21 wickets in 13 matches for the Challengers, Chahal booked his spot in the national team in their tour of Zimbabwe.
What's interesting however is that when Yuzvendra was a teenaged boy, he aspired not to be a cricketer but a professional chess player! His parents state that they put him into chess since they didn't want him to get into bad company. Little did they know back then that he was to be the National Junior Champion. His rise was remarkable. Not only did he win the National Under-12 Championship in Kolkata in 2002, he also represented the country at the Asian and World Junior Championship in, playing against the likes of strong GMs of today like Eltaj Safarli.
During the recently concluded T20 series between India and New Zealand, Chahal gave a glimpse of his chess flair yet again. En route to Thiruvananthapuram, the venue of the final T20 match against the Kiwis (which India won eventually), Yuzi and the Kiwi leg-spinner, Ish Sodhi, engaged in a chess clash before the series decider.
Back during his chess days, Chahal was all set to build a career for himself as a professional chess player and was well on his way to success until the lack of sponsorship barricaded his path. He used to practice by himself, mostly with the help of computers. He realized that he needed professional training if he had to make further leaps in his career. "To progress in chess, he needed about Rs. 5 lakh a year. But we could not find sponsors. So, he had to abandon the game. He does play it as a hobby these days," said his father, KK Chahal, in an interview with Cricbuzz.
After bidding farewell to the sixty-four squares, Chahal started his cricket practice at the Nehru Stadium in his hometown, Jind. Seeing his son's dedication towards the gentlemanly game, Yuzi's father created a playground for him using the two-acre agricultural land that the family possessed. It was here that Yuzvendra practised relentlessly hoping to become what he has become today.
But chess, however, has remained inseparable from the 26-year-old wrist spinner who says chess helps him remain focused and calm when batsmen are going hard on him.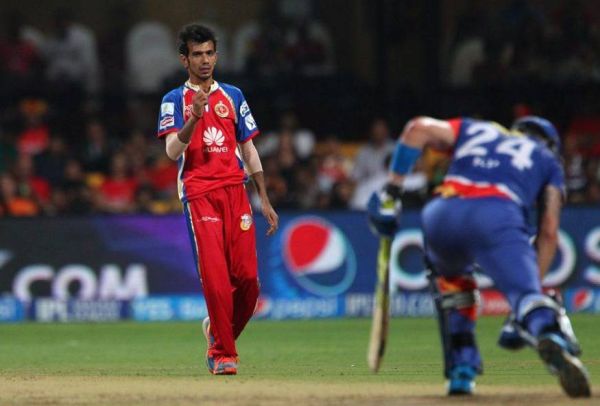 What's worth a thought at this point is if he would have succeeded as a chess player had he not been a cricketer. For starters, it needs to be kept in mind that Yuzvendra achieved whatever he achieved in chess mostly by himself, substituting a computer for a chess coach. And although the computer might merely serve as an ersatz, in this case, he went on to win the National U-12 Championship and represent India at the Asian and International level. So although all of it can only be speculated over now, it is safe to assume that Chahal too might have reached similar heights like some of his contemporaries and gone on to become a titled player.
About the Author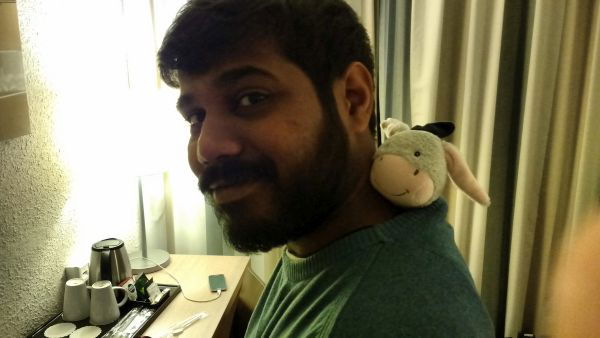 Aditya Pai is an ardent chess fan, avid reader, and a film lover. He has been an advertising copywriter and is currently pursuing a Master's in English Literature at the University of Mumbai. He loves all things German and is learning the language. He has also written scripts for experimental films.
---