Two days in Scotland
When you sit back home and watch a chess tournament, you see the players, their moves, their games and their scores. However, when you are present at the venue, you not only watch the games, but you try to soak in the environment. On 25th and 26th of May 2019 an extremely strong six round rapid event was held at Lindores Abbey in Scotland. Magnus Carlsen, Vishy Anand, Ding Liren, and Sergey Karjakin were the players. IM Sagar Shah was invited to the tournament as a journalist. Sagar's main aim was the coverage of the event, but at the same time he met a lot of different personalities. In this article he talks about the people whom he met and his overall experience of attending the strongest tournament ever held on Scottish soil.
Two days in Scotland
I have seen chess tournaments taking place at weird locations - inside a restaurant, or a mall, or even on the streets, but I never thought that a world class tournament could take place inside a whisky distillery. Why was Lindores Abbey Distillery, based in Scotland, all of a sudden organizing a chess tournament? And not just any normal event. They invited the best players of the world to make sure that the entire world took notice of what they were doing.
It's never easy to get hold of these top players with their busy schedules. But the organizers found a sweet spot between the Abidjan leg of the Grand Chess Tour and Norway Chess. Besides the event was only held for a couple of days and was quite relaxed in nature. Coming to the reason why the chess tournament was held in the distillery - While going through the history books of Lindores Abbey, which were written over 500 years ago, a quote was found:
"Two thabills wt thair men" translates to two chess boards with their pieces! The monks back in 1490s not just made whisky in the Lindores Abbey, but they also were playing chess! This was a good enough reason to link the Lindores Abbey brand with chess. Whisky for the smart!
First time organizers!
The interest generated by a super tournament being held in Scotland was quite huge. Hundreds of people visited the tournament hall and what I found really amazing was how the organizers wanted to give the visitors a good time. An experience that they wouldn't forget for the time, money and effort that they had spent to come to the Lindores Abbey to witness the tournament live.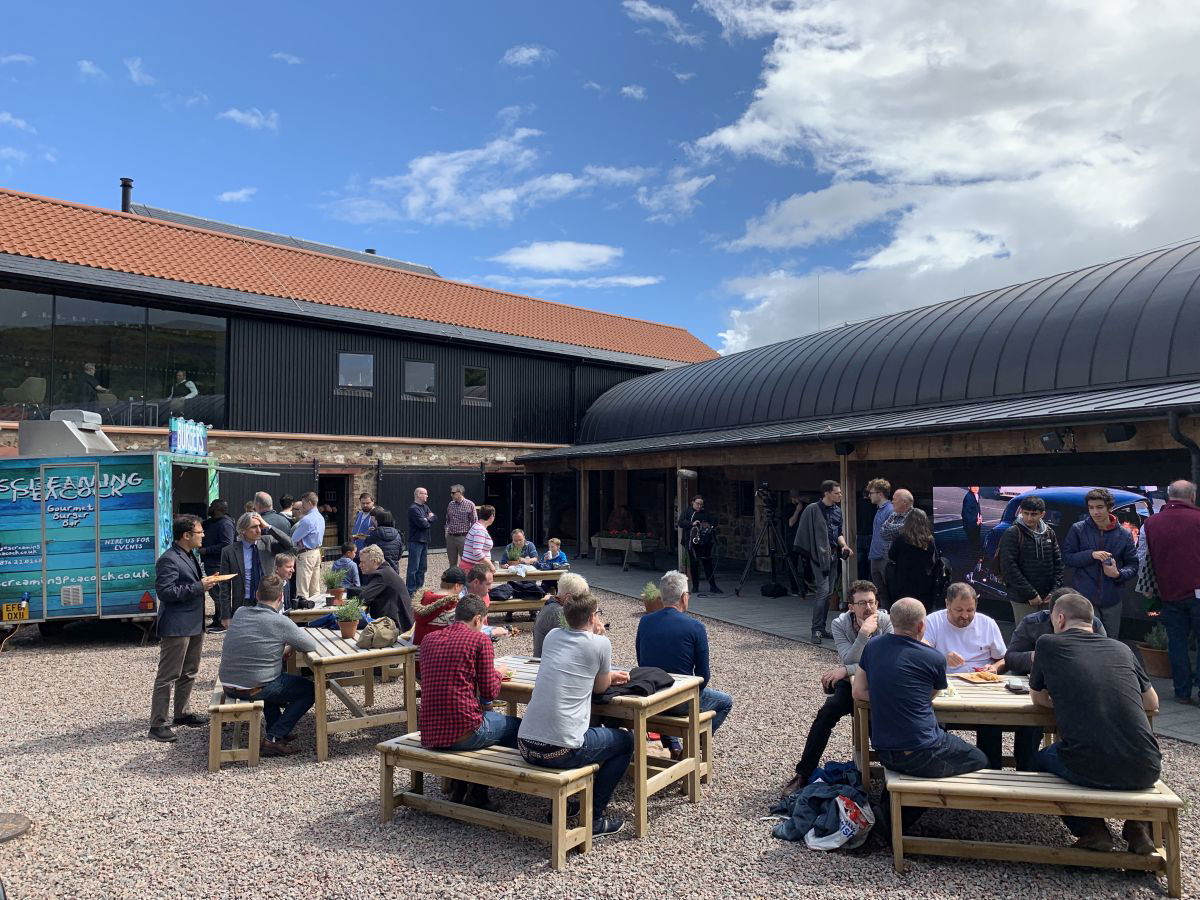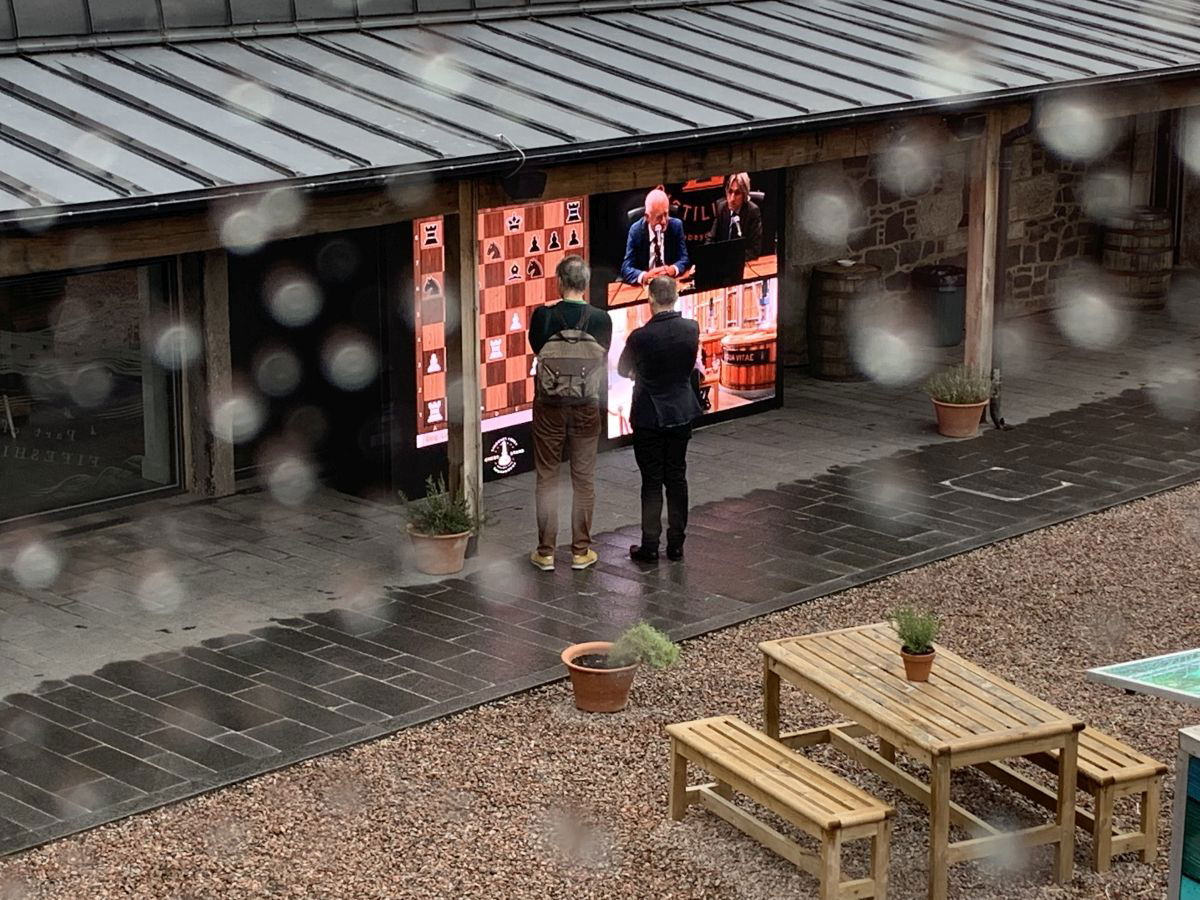 The personalities at the event
A chess event is always memorable and special because of the personalities involved. The players being world class ensured that the event grabbed the attention of chess fans across the globe, but apart from the players, there were plenty of interesting personalities that I met and interacted with and would like to mention about them here.
The final standings
| | | | | | | | | | | | |
| --- | --- | --- | --- | --- | --- | --- | --- | --- | --- | --- | --- |
| Rk. | | Name | Rtg | FED | 1 | 2 | 3 | 4 | Pts. | TB1 | TB2 |
| 1 | GM | Carlsen Magnus | 2869 | NOR | *** | ½ ½ | ½ ½ | 1 ½ | 3,5 | 1 | 9,75 |
| 2 | GM | Ding Liren | 2760 | CHN | ½ ½ | *** | 1 ½ | ½ 0 | 3,0 | 1 | 9,25 |
| 3 | GM | Karjakin Sergey | 2781 | RUS | ½ ½ | 0 ½ | *** | 1 ½ | 3,0 | 1 | 8,75 |
| 4 | GM | Anand Viswanathan | 2733 | IND | 0 ½ | ½ 1 | 0 ½ | *** | 2,5 | 1 | 7,75 |
Important links:
Enjoy the Lindores Abbey Chess Tournament through 18 videos published on the ChessBase India YouTube Channel
First day report from Scotland
Second day report from Scotland
---