9-year-old chess prodigy caught in the visa battle to stay in the UK
Recently the British daily national newspaper based in London, England - The Times, carried the story of the 9-year-old chess prodigy Shreyas Royal, who started playing chess when he was just five years old and in less than a year became the world's youngest candidate master. The nine-year-old star is now revered among the chess community, which has singled him out as the "most promising player we've had for a generation". Celebrated chess players have tipped him to be Britain's first official world champion. But now he is caught up in a battle to stay in the UK after his father's work visa is set to expire. This is the story of Shreyas Royal:

This article was originally published in the The Times on 21st of April by Katie Gibbons
The nine-year-old star has won a series on chess championships and his parents, Jitendra and Anju Singh, are now appealing to the UK Home Office for indefinite leave to remain (ILR) in Britain on the grounds that their son is a national asset.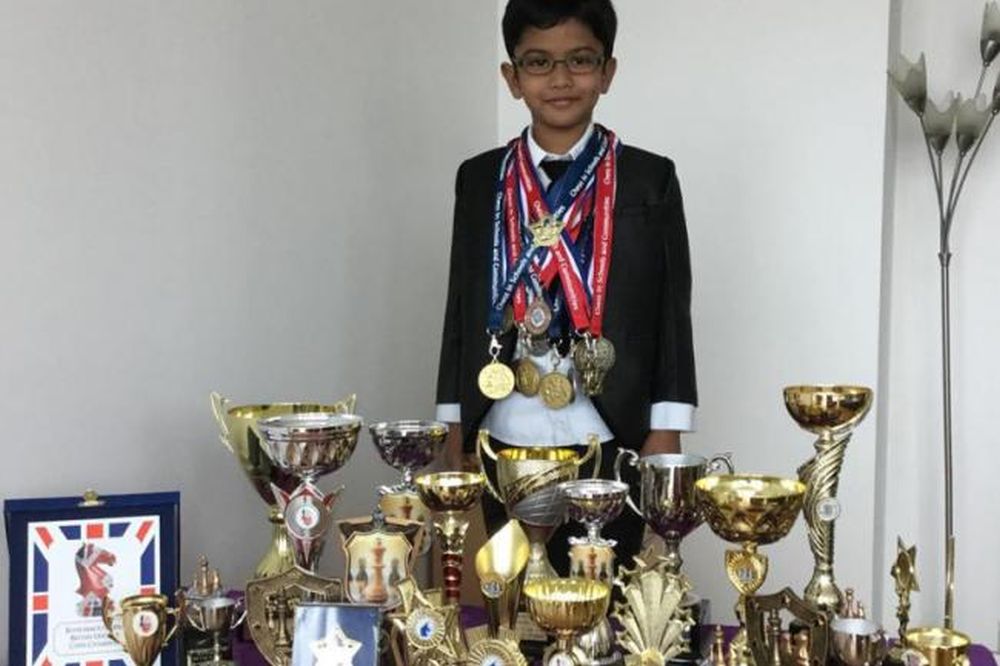 It was in 2012, Jitendra and Anju Singh moved from Bangalore to Woolwich, southeast London with their three-year-old son. Mr Singh, an IT project manager at Tata Group was offered a fixed-term contract in the company's UK office but unfortunately on September 10 his work visa will lapse permanently. With the backing of Julian Simpole, a trainer who has coached two of the English grandmasters, and Dominic Lawson, president of the English Chess Federation, Mr Singh, 38, is appealing to the Home Office.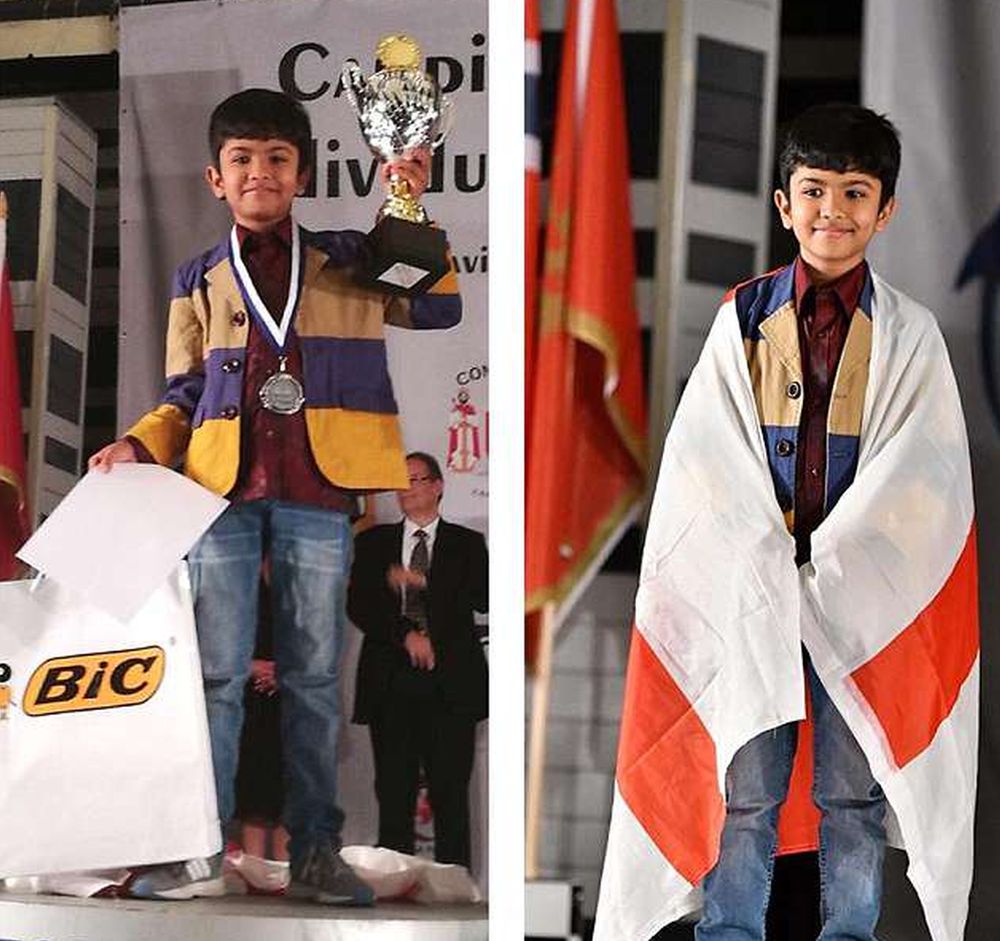 Shreyas, who attends the Pointer School in Blackheath on a full scholarship, first learnt to play chess at an after-school club that his mother enrolled him in. "He was doing so much sport, swimming, tennis, but I wanted him to do something with his mind," Mrs Singh, 37, said.
Shreyas now spends his weekends and summer holidays travelling across Britain and around the world competing against champions almost ten years older than him. "I don't think the older kids like being beaten by me. The Russians are the hardest to play against," he said with a smile.
Mr Simpole, the former trainer to Luke McShane, the UK knockout champion, said: "This kid is like something I've never seen before. His talent is very highly pronounced. He's going to be a future world champion and we'd like it to be for Britain." Shreyas has played professionally for only three years but has won numerous accolades. "He pretty much wins every competition he's in," Mr Simpole said. "I've been coaching Shreyas for nine weeks now. I am amazed. He is so advanced I set him 'Soviet-style toughness' lessons – as in no concessions made for his age. He virtually always gets the right answer."
Surrounded by medals and trophies in the family's modest flat, Shreyas said his love of the game was immediate because "it just felt natural". He added: "What I like about chess is that it's not about being physically aggressive, you have time to use your mind."
"Shreyas's life is here – he has roots. We are used to India, we spent a lot of our lives living there but it will be a massive shock for Shreyas. He will not be able to continue his chess, it really is a terrible situation," father Jitendra told The Times.
IM Sagar Shah annotated one of Shreyas' recent games to show you that the young boy is really quite talented:
Source:
---