14-year-old Nihal Sarin raises Rs.1,74,463 through ChessBase India show for Kerala
Age doesn't matter, it is the willingness that counts. 14-year-old GM Nihal Sarin, the third grandmaster from the state of Kerala raised funds for the victims of the devastating flood that took place in the state a few days ago through a show with IM Sagar Shah that was held on the ChessBase India Youtube Channel. Vishy Anand was the first person to contribute towards the show, and India number one Koneru Humpy came forward with a mammoth contribution of Rs.25,000. The total amount collected and donated to Chief Minister's Distress Relief Fund was Rs. 1,74,463. We thank the entire chess community for their generosity. In this article we tell you about the donors, but also about the one hour 40 minute show that left us all proud of Nihal's kindness as well as chess acumen.
Kerala was and is still reeling under the effects of a horrible flood. There was a severe loss for the people affected by the floods right from losing their house, money and almost everything that was dear to them. As per the latest report 474 people lost their lives.The loss to the state stands at a mammoth Rs.20,000 crore. In such a situation ChessBase India decided to do its bit for the victims. We approached the recently minted GM from the state of Kerala Nihal Sarin and asked him if he would be fine to do a fundraising live show. The idea of the show was to look at some of Nihal's best games, show the chess world why the little boy is so talented and at the same time raise funds for the victims of Kerala. On the next day the show was announced Vishy Anand, who was playing at the Sinquefield Cup 2018, came forward to support the cause. He was the first person to contribute and pledged Rs.15,000 towards the show. Money started to flow in before the show and the a lot of people contributed even after the live show was over on 22nd of August 2018. The total amount that we collected was Rs.1,64,289. All of the money has been donated to Chief Minister's Distress Relief Fund.
We have to thank Nihal for his efforts. The boy finished Abu Dhabi Open on 15th of August, but couldn't reach home as the Kochi airport was closed. He changed his plans and went to play a blitz tournament in Dubai. He did well and finished second behind GM Vladimir Fedoseev and then somehow managed to land at Kozhikode airport. He made his way back home in Thrissur where there were huge electricity problems. But Nihal wanted to do the show and his father Dr. Sarin made sure that all the logistics were in place.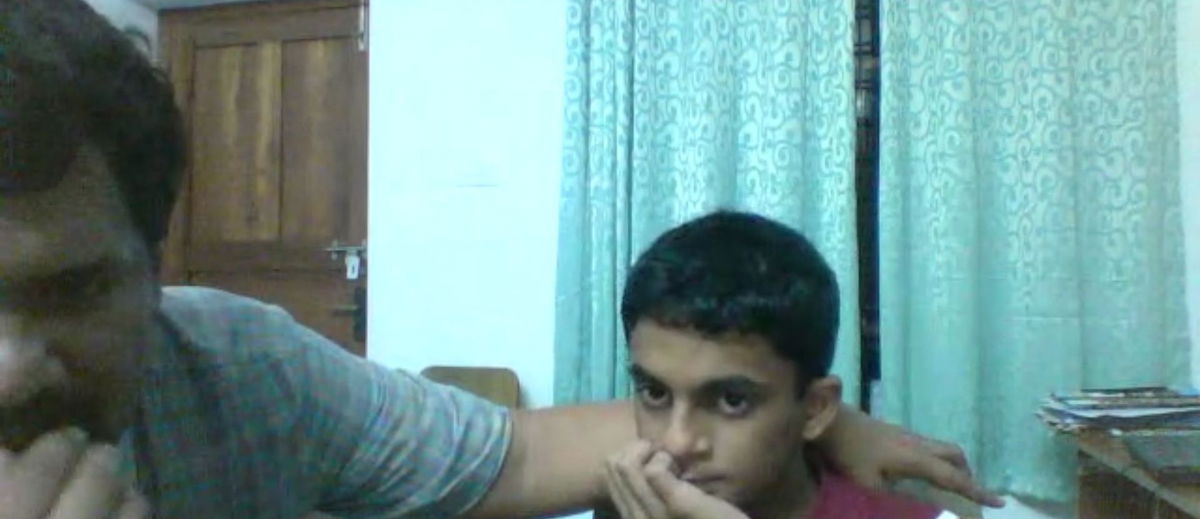 The show went on for one hour forty minutes and we received a lot of donations. On 23rd of August we closed the links and the final amount that ChessBase India collected was Rs.1,74,463. Here's a breakup of all the people who contributed:
Total donations received:
| | | |
| --- | --- | --- |
| 1 | Koneru Humpy | 25000 |
| 2 | Nihal Sarin | 15000 |
| 3 | JJ | 12463 |
| 4 | Praggnanandhaa R | 10000 |
| 5 | Vaishali R | 10000 |
| 6 | Ramaraju .N | 10000 |
| 7 | Nazim | 10000 |
| 8 | Dharmen Shah | 10000 |
| 9 | Uma Maheswari Sundaresan Ganesan | 7500 |
| 10 | Swapnil Sushil Behere | 5001 |
| 11 | WIM Tejaswini Sagar | 5000 |
| 12 | Ashwin Subramanian | 5000 |
| 13 | Sagir | 5000 |
| 14 | Deven Bhalerao | 500 |
| 15 | Thippesh | 2000 |
| 16 | Saptarshi Nag | 1200 |
| 17 | Zeenath P M | 1000 |
| 18 | LAKSHAY NAGPAL | 100 |
| 19 | Akshay Shegaonkar | 500 |
| 20 | Prakruthi N | 3000 |
| 21 | Narendra Khandekar | 1000 |
| 22 | Roshni Sagir | 3000 |
| 23 | DEEPAK CHAVAN | 1000 |
| 24 | Sunil D Mokal | 1000 |
| 25 | Deepak Raj Uk | 100 |
| 26 | Dr Biju Ephrem | 1000 |
| 27 | harsha | 400 |
| 28 | Vikrant Malvankar | 500 |
| 29 | Jos Paul Davis | 500 |
| 30 | Sibi and Akira | 1000 |
| 31 | Subhayan Kundu | 500 |
| 32 | Gokul Gopalakrishnan | 1000 |
| 33 | mayank janakrai dave | 1000 |
| 34 | Moksh Doshi | 1500 |
| 35 | Mahesh Parab | 1000 |
| 36 | Nikhil Dixit | 100 |
| 37 | Chethan Anand | 1000 |
| 38 | Chethan Anand | 40 |
| 39 | Kaivalya Patkar | 100 |
| 40 | Sandeep Sudheendhra | 400 |
| 41 | prathisrihas reddy | 1,156.06 |
| 42 | Vihang Dixit | 100 |
| 43 | -CreAtoR- | 450 |
| 44 | Saket Kumar | 400 |
| 45 | Dan Patil | 40 |
| 46 | Maheshkumar Kudre | 1000 |
| 47 | Avathanshu Bhat | 400 |
| 48 | srivathsa harish | 1800 |
| 49 | ChessBase India | 4539 |
| 50 | Shameer Ummer | 9174 |
| 51 | Unknown | 1000 |
| | Total | 174463 |
We thank all the donors for their contribution. The amount is secondary, your willingness to come forward and donate towards the cause is what is more important. Having nearly 50 people contribute in such a short time frame truly is an achievement by the entire chess family.
Note: On social media we mentioned that the amount received by us was Rs. 1,64,289. A day later we received Rs. 10,174 which we added to the tally and made the donation to the Chief Minister's Distress Relief Fund.
The ChessBase India show with IM Nihal Sarin:
Coming to the chess part of the show, I must say that I was floored seeing the boy's talent. He was simply amazing and found moves and ideas at the speed of lightning. We began from games early in his career.
Abdusattorov Nodirbek - Nihal Sarin, 2015
In this game Nodirbek was clearly the favourite. He was rated 2420, and Nihal had a rating of 2096. But Nihal managed to completely outplay his opponent by starting off with ...Rxc3! sacrifice. For the boy, this was extremely natural and he followed it up with a later d5 and made use of all the weaknesses in the position.
Nihal Sarin vs Praggnanandhaa, 2014
A lot of moves were suggested during the live show including Bg3 or Nf3 but very few people could get the idea that Nihal had executed, which was to play g3! It may not be objectively the strongest move in the position, but the idea is quite fresh. When Pragg took on f4, Nihal took it back with his g-pawn, and could then move his king to h1 and use the g-file for his rook if he liked.
This game also reminds me of a similar idea executed by Viktor Korchnoi in one of his final events at the Gibraltar Masters. Korchnoi sacrificed a piece, but his idea was similar to what Nihal did against Praggnanandhaa.
Nihal Sarin vs Evgeny Postny, Fagernes 2017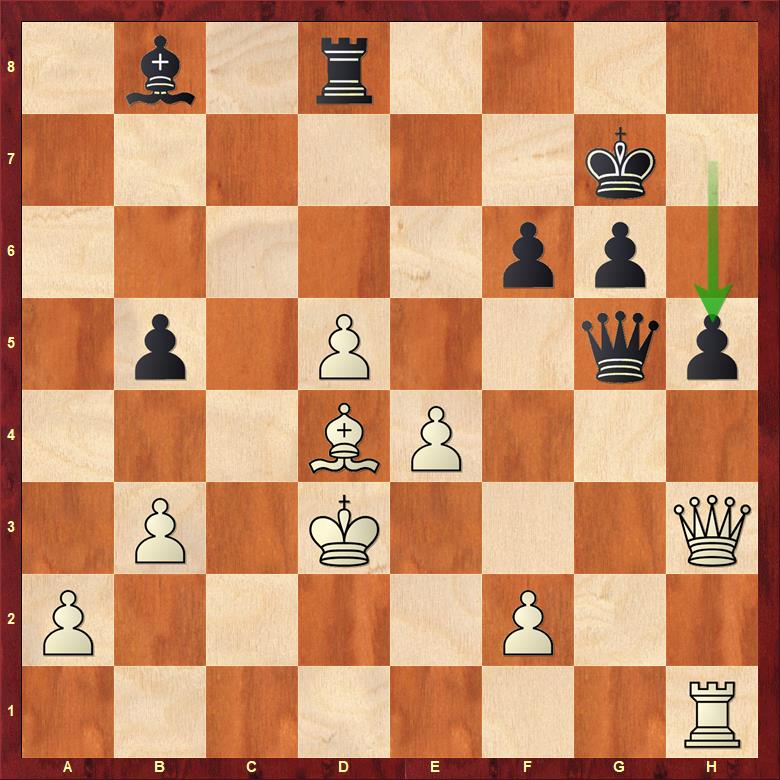 In this position Nihal found the very striking idea of going f4! with the idea that the rook will now be guarded on the g1 square by the bishop. The end was very swift and Nihal scored his first win against a 2600+ GM.
Nihal Sarin vs Balokas, Zalakaros Open 2016
Nihal raced his king up the board in this position with Kf4! Instead of using his king as a defensive unit and cowering behind the pawns, he used it as an aggressive piece and took it all the way to e7 and executed mate on the black king. Although, not as spectacular as Nigel Short's win against Jan Timman, this game surely makes an impression.
For all those who haven't seen Nigel's king walk against Timman, here's the game:
Nihal Sarin vs Adly Ahmed, Reykjavik 2018
Nihal didn't make the most natural move. He thought carefully and found the very strong dxc5. The point is that ...Bxf4 is met with the extremely strong move c6! Nihal went on to win the game showing some high class technical chess.
How good is Nihal Sarin?
Well, how can one gauge the strength of a chess player? His games are a natural source of information. One can look at Nihal's games and conclude that he is extremely strong. But what I like to do is give positions to talented players (to solve), which I have solved before. I remember the errors I had made, the time it had taken me to come to the right answer, and then seeing the thought process of players like Nihal I can judge how exceptionally talented they are! Let's have a look at the first position:
White in this position has a few threats. One of them is to play the move Nf6+ and win the rook on a8 and the other is to play b4 to activate his bishop on a3. When I tried solving this position, it took me a long time to come to the correct answer. I was proud that I had found the right answer. But when I gave this position to Nihal on the show. He thought for around 20 seconds and I told him, "Nihal can you think out aloud what is going through your head, so that people know how you calculate?" And he said, "Yes, I think ...a5 is possible!" I was astounded! That was the right answer. ...a5 kills two birds at the same time. It stops b4 and at the same time Nf6+ Bxf6 Bxa8 Bd7 means that there is no longer Qxa7 and Black wins two pieces for a rook! When you see the right answer, it all seems pretty simple. But when you think at the board, it is not so clear whether ...Nd5 is correct or should I move the king from g8 or should I play ...Bd7. Nihal spotted what was the most important point in the position in a jiffy and suggested the move ...a5. That's why I think he has a terrific positional feel.
Coming to the second position. I wanted to see something tactical and even here Nihal was right at the top of his game. Try your hand at this one:
Sandipan Chanda vs Nabaty Tamir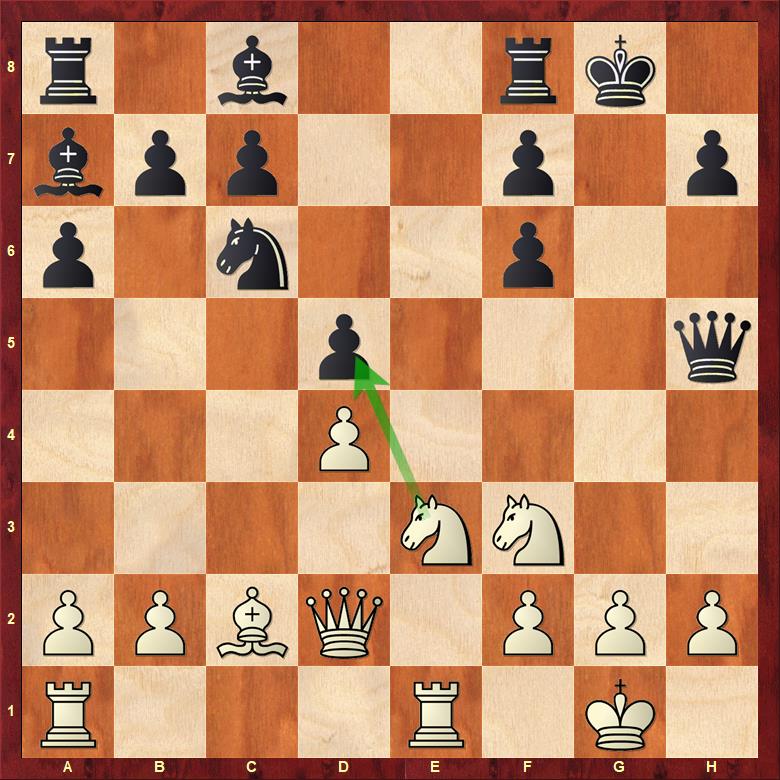 Watch the entire one hour 40 minute show:
In the last 15 minutes of the show we had a quiz contest where the people who gave right answers about different pictures of Nihal's life got prizes. The prizes include souvenirs signed by Vishy Anand. These will be sent to the address of the people in due course. But please bear in mind that we are giving the prizes to the first person to answer the question. This is noted down on our system and based on that we are giving away the prizes.
Answer: It's Abdusattorov Nodirbek and the right answer was given by Suneeta Bhattacharya.
Answer: It's Nirmal EP, Nihal's second coach and the one who made an immense difference to his chess career. The right answer was given by Vinay Abraham Thomas.
Answer: That's GM Dimitry Komarov, Nihal's coach who has guided him along with Nirmal. The right answer was given by Mansoor Majeed.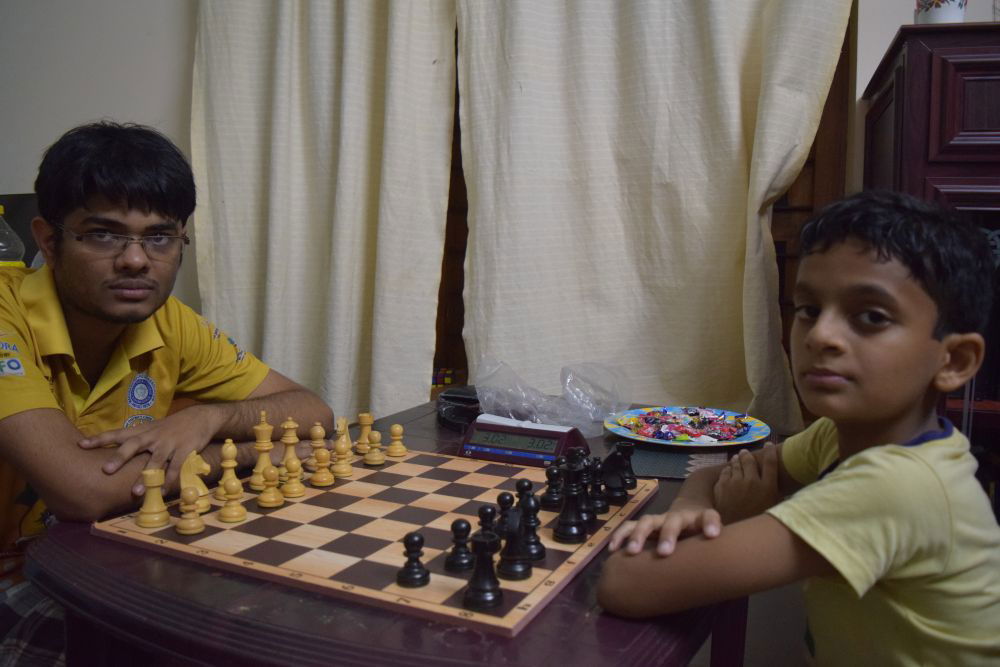 Answer: That's GM Srinath Narayanan and the right answer was given by Rohit Ravindran
Answer: That's GM Ulf Andersson and the right answer was given by Chemikala Rajasekhara Reddy.
Answer: That's Mathew Pottoore, Nihal's first coach and the man who found his talent. The right answer was given by Abdu Yaar.
Answer: It's the Devmatha CMI Public school and the right answer was given by Jin Geo.
Answer: That's Frederic Friedel, the co-founder of ChessBase back in 1985. Nihal met him and spent some time when he was in Hamburg at the ChessBase office. The right answer was given by -CreAtor-.
Answer: Most of the people could get four of them correct - Praggnanandhaa, Nihal Sarin, Vincent Keymer and Abdusattarov Nodirbek (right) But no one could recognize the boy in the red jacket. The right answer is David Peng, and was given by Priyadarshan Banjan. But as Priyadarshan is one who provided us with this photo in the first place, he doesn't win the prize! :)
All the prize winners mentioned above please write your address to us on chessbaseindia@gmail.com. It might take some time for us to send the prizes to you as we want to send them with the autograph of Vishy Anand, but you will receive them soon. Thank you for your patience.
On behalf of ChessBase India, I thank everyone who made this fund raiser a memorable one. When united we can achieve wonders!
Other chess players who have contributed towards the Kerala floods:
---