National Premier 2017 Round 8+9: It's impossible to determine the winner!
The women's National Premier 2017 keeps getting intriguing. After we had a four way tie at the top post round seven, there is now a sole leader after nine rounds - Meenakshi Subbaraman. The WIM from Chennai has shown nerves of steel and great fighting qualities to ensure that she makes the task of her opponents as difficult as possible. With two rounds to go anything is possible at this national premier. We are heading to an exciting end. What you must absolutely not miss is Bhakti's beautiful study-like checkmate to Soumya's king!
Before we get going let's have a look at the standings after round 9.
What just happened? Four players were leading after round 7 with 5.0/7, but now we have just one leader - S. Meenakshi. Let's go over the last two rounds, but before that here's a position that is going to make it to all the tactics books in the future!
Soumya Swaminathan - Bhakti Kulkarni, round 9
It shouldn't take you more than some seconds to figure out the solution, but when you do, you should definitely gape in amazement at the final position for a few minutes! ...Qf1+! Bg1 and now comes the killer ...Qg2+!! Bxg2 hxg2 mate!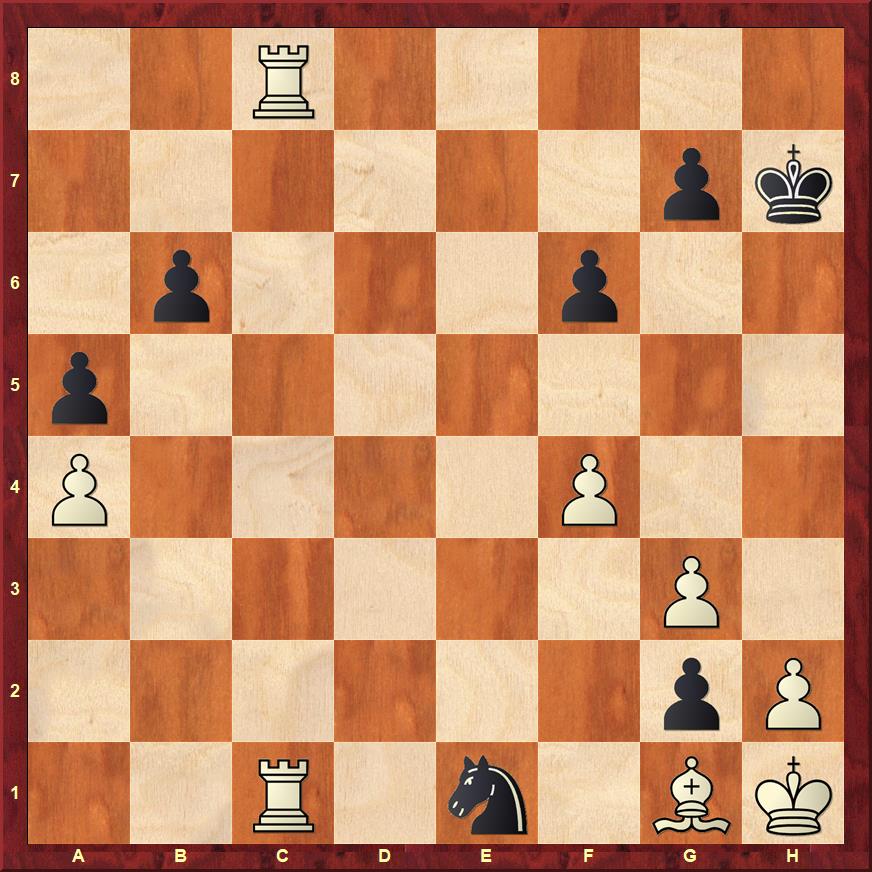 Round 8:
This round began with a four way tie at the top. Padmini Rout, Soumya Swaminathan, S. Meenakshi and Nandhidhaa P.V were leading with 5.0/7. These were the results:

Soumya and Meenakshi drew their games. This meant that the tournament had only two leaders - Padmini Rout and Nandhidhaa P.V.
---
Round 9

Just when it seemed that Padmini Rout would get into the groove and power ahead, she once again stumbled. This time at a crucial juncture in her game with Mary Ann Gomes.
Meenakshi has been showing tenacious defence at this event. She once again proved that it is easy to get a winning position against her, but very difficult to finish her off by beating Nandhidhaa from a clearly inferior position, and then a drawn rook endgame.

---