A chance to play chess in the laps of Himalaya!
It's just one week away, but Nepal is not too far! Inspired by India's progress in chess, Nepal is organizing a pretty big FIDE rating event from the 12-17 of April with a total prize fund of Rs.10 lakh Nepalese rupees, which roughly translates to 6.2 lakh Indian rupees (10,000 USD). The best part about the event is that it is located in an extremely quiet resort which has greenery, fresh air and is the perfect destination to play chess. The tournament has already garnered 143 players with 12 GMs and 11 IMs from 15 different countries. Don't miss out this opportunity to play in a fine tournament, experience unadulterated beauty and fight against some super strong players.
Kathmandu International 2018 in Nepal welcomes you
Nepal is not very well known for its chess. It doesn't have a titled player yet. But the Nepal Chess Federation has decided to change the scene! They are organizing the Kathmandu Open International GM tournament 2018 which is the biggest ever tournament ever to take place in the country. The prize fund is pretty good (6.2 lakh INR, roughly 10,000 USD) and it has attracted some of the best players in the world with 11 GMs and 12 IMs already having confirmed their participation.
Starting Rank
When was the last time you saw top players Sandipan Chanda, Deep Sengupta and Vaibhav Suri playing together in an Indian event!


Of course having a strong field and good prize money is a big attraction for any player, but more than that have a look at the place where the tournament is going to be held:
Earlier the tournament was to be held in the Godavari Village Hotel Resort, but now it has been changed to this location. According to the organizers, this property is much better!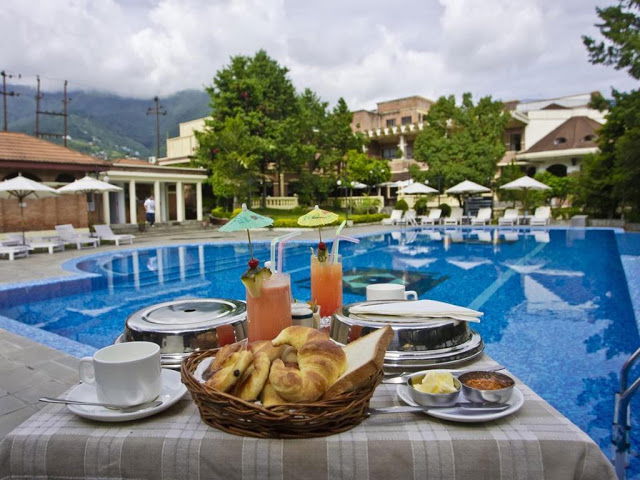 As mentioned by the organizers, "Due to overwhelming response, the triple rooms are now not available. Only double rooms are available. All those who are interested can contact us for the stay. The cost will be USD 225 for the entire tournament per person."
Tournament Director: Bidur Prasad Gautam, IA (Senior Vice President, NCA)
Email: arbiter.bidur@gmail.com
Mobile: +977 – 9841318277
Prakash Adhikari, President, HSCN
Mobile: 9851014919
Sanjeev Pudasaini, Secretary, HSCN
9851075294
IA Umesh KC, correspondent and registration incharge, and contact via Whatsapp:
+977-9851054329
The good news is that the chief sponsor of the event KNP Japan has agreed to hold the Kathmandu International for the next two years as well.
Kansai Nerolac Paints Ltd (KNPL), a subsidiary of Kansai Paints Company Ltd, Japan, commenced its operations in Nepal under the brand name Kansai Paints Nepal Pvt Ltd. Kansai Nerolac Paints Ltd (KNPL) had acquired 68 per cent stake in Nepal Shalimar last year. Kansai Paints Nepal Pvt Ltd would be utilizing the manufacturing set-up of Nepal Shalimar to manufacture Nerolac range of products that are currently exported to Nepal.

For all those who like adventure and think that the tournament is in a very peaceful locale and not to your taste, here's something for you: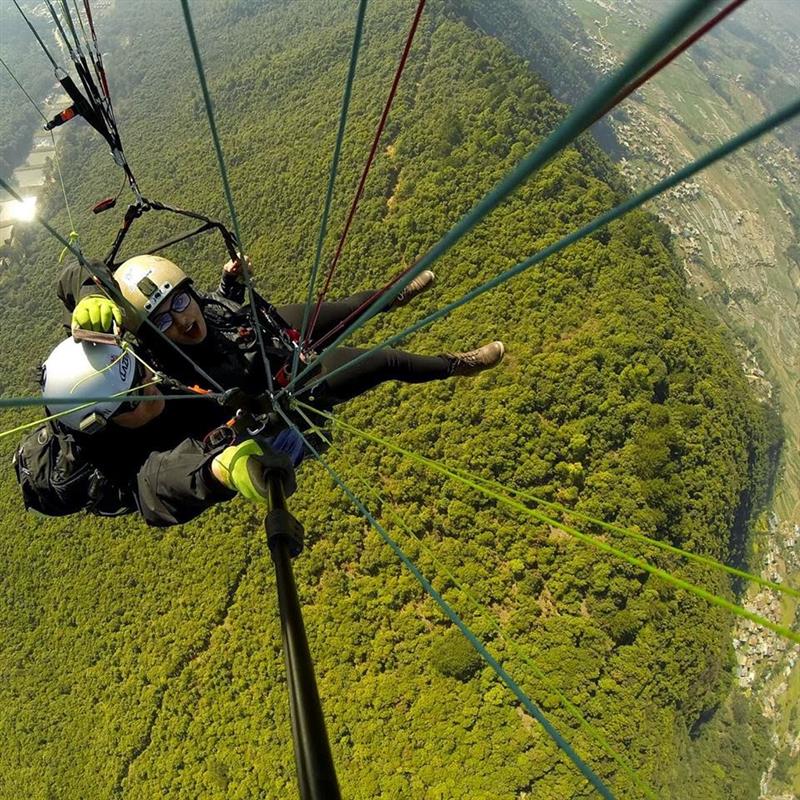 Nepal is taking giant steps towards boosting the game of chess in their country. We, as Indians, should definitely try to support this positive development. If you are not playing in any event during the 12th-17th of April and if you are looking for a short vacation with some high quality chess opposition, then the Kathmandu International 2018 is the tournament for you!
In case you are worried about your travel logistics, just contact ChessBase India Power. We will do all the travel bookings for you at the best possible prices.
Hotline and Whatsapp: 09106908500 (10 a.m to 8 p.m.)
Email: accommodations@chessbase.in
---